4 of You Favorite Latinas that Made it to Hollywood
Today, more than ever, the media industry has become the best medium for people to voice and express their thoughts as well as raise awareness for a cause.
You're always used to seeing articles praising Americans or other people, but thought doesn't mean that Latinas don't deserve some love too!
Maybe you haven't noticed this but there are several famous and top notch celebrities that are proudly Latinas and have made it in the movie industry. Read on to find out more about your chickas!
J- Lo
Out of all the empowering women out there, Jennifer Lopez makes it to the top of the list. She's widely known for her beautiful Latina culture, her music, and even her acting roles. She's definitely a talented one!
J-lo had always spoke freely about how she was told "No" several times and that she would actually never make it to Hollywood. Well, to all you haters, look at where she is today! She has proved everyone wrong.
Gina Rodriguez
Your favorite Jane the Virgin character, Gina Rodriguez, was a huge hit for the all the lovers of telenovelas. Her fluffy and hilarious character lured people to watching the show.
People who weren't fans of Latina telenovelas and sappy tv shows, Jane the Virgin was a huge hit to the extent that it was impossible for people not to fall in love with the plot and ambiance of the entire series.
Gina made all the Latinas proud because it was truly all because of her amazing acting skills that the show was able to make the show take a wild turn!
Rosario Dawson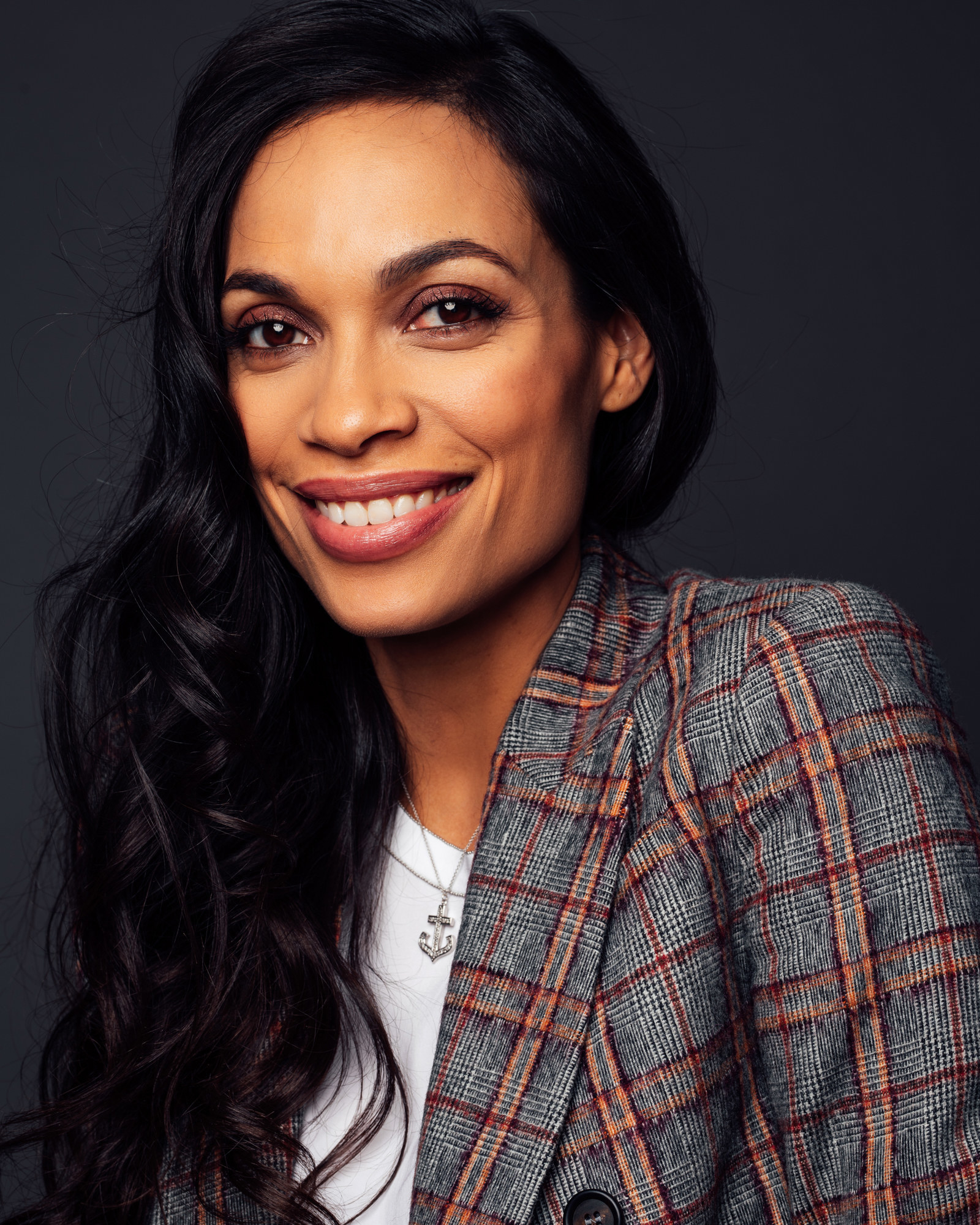 Latina beauty, Rosario Dawson, had cofounded Voto Latino a non-profit organization, back in 2004. Not only was she well known for being a powerful activist, but she was also determined to become an infamous actress and make it to Hollywood.
Latina beauty played several roles throughout her entire career and she's not even aging at all! Her best role was in Jane the Virgin when she played the professional girlfriend of a bad guy!
See? Latinas have been making history and have been empowering all Latinas out there regardless of the conflicts they're undergoing with racism and equality.
America Ferera
Latina cutie pie, well known for her leading role back in Ugly Betty, has been considered one of the very first Latina women to make it to Hollywood with so much love and encouragement for talent.
You guys remember Ugly Betty used to run on Fox series, and back then, it was the funniest thing you could watch. America showed outstanding performance and managed to keep everyone laughing on the edge of their seats.
Playing a geeky unloved girl, look at where she is today!
Out of all the beautiful Latinas mentioned above, you could see that they all have a really strong sense of humor and manage to make everyone fall in love with them so easily!
To all you chickas out there, show some love to these beautiful Latinas who truly worked hard to be where they are today!
Machine Gun Kelly and Megan Fox tie the Knot
The world's most admired lovers, most iconic celebrity couples, and wildest grunge babes. They officially tie the knot in a Instagram video. In January 13th they couldn't celebrate their love to each other after showing how much affection to each other in a birthstone diamond ring, accordingly to Webster design. The two pear cut diamonds are interlocking bands together. The two rings estimate a whopping worth of almost half a million dollars. Megan Fox and Machine Gun Kelly, have always astonished the world with their ways to expression of love to each other. Either in grunge appearances, or public appearances, or paying duos to each other. The ring is one of the symbols of love to each other as it knots their birthstone to each other, forming a heart. By machine gun Kelly popping the question in a striped t-shirt similarly to Travis, do you think Pete will do the same. Striking the world with rock n'roll and grunge, this couple had ravished the worried with the stunning appearances they hold on social media, or the public.
Maya Angelou to Shine in the US Quarter
Maya Anglou an icon, Civil Rights activists, American Poet, and Memoirist. She is highly established for her autobiography "I Know Why the Caged Bird Sings", in addition to her efforts with Malcom X, Martin Luther King JR, and African American Rights. She devoted herself to African Americans civil rights, moreover she is known for her quote "You may write me down in history with your bitter, twisted lies. You may trod me in the very dirt, but still, like dust, I'll rise. Does my sassiness upset you?" She is now honored for her iconic and pragmatism in the US Mint American Woman's Quarters Programme. The American public will submit names of figures they admire to be on the coin. One of the highly anticipated figures is Maya Anglou. Maya Angelou will be honored on the quarter with a bird, commemorating her achievements, and poem of "I Know Why the Caged Bird Sings" the image on the coin is inspired by her poetry that she wrote will she had experienced racism. The images compel the symbolism of the way she had lived and the pain she had endured. The coin is a representation to the power of American Women and their role in society.
We are taken Back on a Memory Lane, with Harry Potter's 20th Anniversary
Harry Potter, a novel, film series and most importantly our passion for years. The series of 8 movies, written by JK Rowling, and narrating the adventure of Harry Potter and philosophers stone, to the deathly hallows. As the movie series was produced during 2001, until 2011, for ten years we grew up with the actors and saw them as our friends on the screen. We embarked on the journey of imagination, and went on swirly paths with Hogwarts, defeated Voldemort, and immersed ourselves in the whimsical world of magic. The era of Harry Potter, had left an introspective, and imaginary part in us. Either the cast, or the writer herself, this fantasy still survives within us. Harry Potter, played by Daniel Radcliffe, will be striking back in the screen in the most astonishing comeback. The cast of Harry Potter, Daniel Radcliffe, Emma Watson, and Rupert Grint, will be debuting back at TV, in celebration of the iconic Film Series that was released back in 2001. The 20th anniversary, will get the movie back to live with the characters and cast, in an HBO Max documentary. There is a shot of cast members as they stumble in astonishment amongst the invitations to the reunion. In addition, another scene of the star walking down the Diagon alley to meet the director Chris Columbus for a moment, that routes a feeling of time passing by. In another scene, we could observe Emma Watson having a heart-to-heart conversation with Rupert Grint, at the Gryffindor fire place. The scenes imply a that a long time had passed and that the characters had matured over the ages. All in all, the time had passed and the generation had matured but Harry Potter is a series that is engraved in our hearts and memory, and JK Rowling never fails to amuse our imaginative senses.