Your Ultimate Self Care Pampering Routine
We're all used to waiting for the weekend excitingly to go to parties, hang out with some friends, or maybe even go on a road trip to Sokhna or Gouna, whichever you prefer! Cairo specifically is well known to be the hot-spot for social interactions.
Last weekend, Egypt had gone through one of its toughest storms yet. We were warned prior to the storm about the extremities of the situation and the entire weekend had gone up in flames. Due to the heavy rain, the aftermath was pretty bad. Many animals had died, a few people had gotten electrocuted, streets were flooded and destroyed, and buildings as well as homes had gotten damaged as well. So there was nothing you could do but stay at home and stay safe.
Unfortunate for us, the Coronavirus pandemic has been growing more serious by the minute and strict safety precautions are being taken to "break the chain" and keep people safe. Since everyone is stressed out and need to take a chill pill, we've constructed the ultimate home self-care pamper routine for this Thursday! Read on for the full guide.
Part of self care is to love yourself and do something productive, because at the end of the day, productivity boosts your energy and motive to do something positive and healthy. Most importantly, take your time to have some gratitude for everything you have.
Wake Up A bit Early
Rather than sleeping in lazily and waking up late is not the right way to start your day. Since you'll most probably be sending the day at home because every place is closed, you'll end up leading into an unproductive cycle throughout the day! Wake up at 8:30AM. Take your time to appreciate the process and plan for the cozy yet productive day a head. This time, you'll have enough time to give yourself some time to wake up without the stress of having to run through your day like a robot. Enjoy the process, and be one step ahead of everyone!
Move Your Body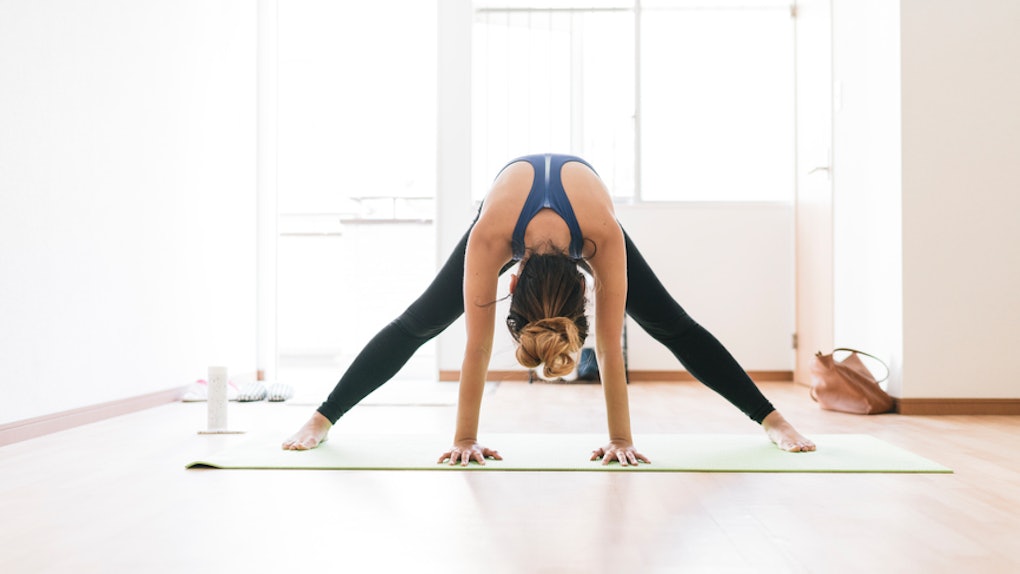 Tale the time to stretch your body out for as long as you want to, as long as your body needs. Try listening to your body and doing what it needs: To rest and feel healthy. Take your time to meditate, stretch, and even workout! Moving your body sends a lot of positive energy to the mind and body which is exactly what you need on this fine day!
Eat Healthy & With Gratitude
Since the pampering process of the day is to truly feel and enjoy every moment the day, make sure to get something healthy and organic in your tummy. You could make smoothie bowls with all your favorite fruits and maybe fill it with a dose of healthy nuts to boost your immune system! At the same time, try to eat slowly and appreciate the gift of life that you have been granted. Appreciate every single moment because there are many people who have been stripped of such privilege.
Bubble Bath & Feed the Brain
The best part of your routine is that you're going to love and care for your body. Take the time to run yourself a warm bath. Prior to your bath, go purchase some organic herbs like Lavender, Rosemary, and other healthy relaxing herbs from mother nature. Add your bath bomb and light up a few candles. Soak in the warm concoction you've made for yourself and grab a good book to pass the time and feed the brain.
Indulge in Your Skin Care
Since you have the time to do everything right and love yourself, enjoy putting on your skin care creams and even get a face mask done! If you don't have any, you could make your very own at home with ingredients you definitely have in your kitchen!
There you have it folks, your ultimate guide to a pampering Thursday! Take your time to pour gratitude and love yourself by feeding and taking care of your body , mind, and soul. With all the stress going on in the world, there is nothing better than a rewind , stress free, Thursday routine!
Ahmed Al-Motasem's "Egyptian Eyes" initiative is our duty towards our country
Dr. Ahmed Al-Motasem, Consultant Lasik and Ophthalmology Professor at Ain Shams University School of Medicine, launched an initiative called "For the Eyes of Egyptians" to provide 50 clients to remove free white water for critical cases who are not able to afford it.
This was a sense of his national duty towards the Egyptian people, which in solidarity with the initiatives presented by President Abdel Fattah Al-Sisi during the past period.
Al-Motasem stressed that presidential initiatives in health were the first incentive for the idea and for his donation of these operations.
The mechanism's publicity for registration will be made through Social Media to provide the necessary medical report cases to select the most necessary cases immediately.
It is worth noting that Dr. Ahmed Al-Motasem, Consultant Yazek and Ophthalmology Professor at Ain Shams University Faculty of Medicine and Medical Director of the Team of Ophthalmologists, which consists of a group of ophthalmologists and highly qualified eye examination specialists who have extensive experience in various subdisciplinary disciplines in medicine.
Ophthalmologist specializing in refractive eye surgery, cataracts and white and blue water.
Moderna Vaccine Receives Emergency Use Authorization
Moderna Inc's vaccine against coronavirus has received on Friday the emergency use authorization (EUA) from the U.S. Food and Drug Administration, making it the second vaccine to be registered.
The FDA made the announcement following a panel that was held for the agency with outside experts who endorsed the vaccine, and a week after the FDA's authorization for Pfizer Inc and German partner BioNTech SE.
The vaccines from Pfizer and BioNTech, which share the similar technology, have been on a massive nationwide rollout and been handed out to thousands of U.S. healthcare workers. Moderna is expected to follow the lead of those vaccines.
"With the availability of two vaccines now for the prevention of COVID-19, the FDA has taken another crucial step in the fight against this global pandemic that is causing vast numbers of hospitalizations and deaths in the United States each day," FDA Commissioner Stephen M. Hahn, M.D, said in a statement.
"It is my hope that all Americans will protect themselves by getting vaccinated when the vaccine becomes available to them. That is how our country will begin to heal and move forward," top U.S. infectious disease scientist Anthony Fauci said in a statement.
We hope that with vaccines underway that this nightmare can finally come to an end and that 2021 will bring us the new start we desperately need.
Here's Everything You Need to Know About the Chinese Vaccine Egypt Received
After receiving the first batch of Chinese Sinopharm's coronavirus vaccine, Health Minister Hala Zayed said that Egypt will be receiving the vaccine batches in succession and will provide it for free!
The free distribution of the vaccine is based on the directives of the president. The vaccine, according to both Egypt and UAE, is 85% effective and has gone through clinical trials in Egypt these past months, Minister Zayed was one of the volunteers who participated in the clinical trials.
Minister Hala Zayed along with Chinese Ambassador to Egypt Liao Liqiang and acting Emirati Ambassador to Egypt Mariam Al-Kaabi, have supervised the arrival of the first batch at the Cairo International Airport. The batch came from the UAE and the minister's remarks came afterwards.
The Chinese vaccine has so far secured an emergency approval of the World Health Organization, the Minister also added that Egypt has signed deal with the Global Alliance for Vaccines and Immunization to secure the provision of further vaccine doses.
Priority in distribution goes to the medical staff first, those working in isolation hospitals, chest and fever hospitals. Then to patients with cancer or kidney failures, the elderly and people with chronic diseases.
The vaccine is injected in the upper arm and is divided into two shots, given 21 days apart.