Your Ultimate Self Care Pampering Routine
We're all used to waiting for the weekend excitingly to go to parties, hang out with some friends, or maybe even go on a road trip to Sokhna or Gouna, whichever you prefer! Cairo specifically is well known to be the hot-spot for social interactions.
Last weekend, Egypt had gone through one of its toughest storms yet. We were warned prior to the storm about the extremities of the situation and the entire weekend had gone up in flames. Due to the heavy rain, the aftermath was pretty bad. Many animals had died, a few people had gotten electrocuted, streets were flooded and destroyed, and buildings as well as homes had gotten damaged as well. So there was nothing you could do but stay at home and stay safe.
Unfortunate for us, the Coronavirus pandemic has been growing more serious by the minute and strict safety precautions are being taken to "break the chain" and keep people safe. Since everyone is stressed out and need to take a chill pill, we've constructed the ultimate home self-care pamper routine for this Thursday! Read on for the full guide.
Part of self care is to love yourself and do something productive, because at the end of the day, productivity boosts your energy and motive to do something positive and healthy. Most importantly, take your time to have some gratitude for everything you have.
Wake Up A bit Early
Rather than sleeping in lazily and waking up late is not the right way to start your day. Since you'll most probably be sending the day at home because every place is closed, you'll end up leading into an unproductive cycle throughout the day! Wake up at 8:30AM. Take your time to appreciate the process and plan for the cozy yet productive day a head. This time, you'll have enough time to give yourself some time to wake up without the stress of having to run through your day like a robot. Enjoy the process, and be one step ahead of everyone!
Move Your Body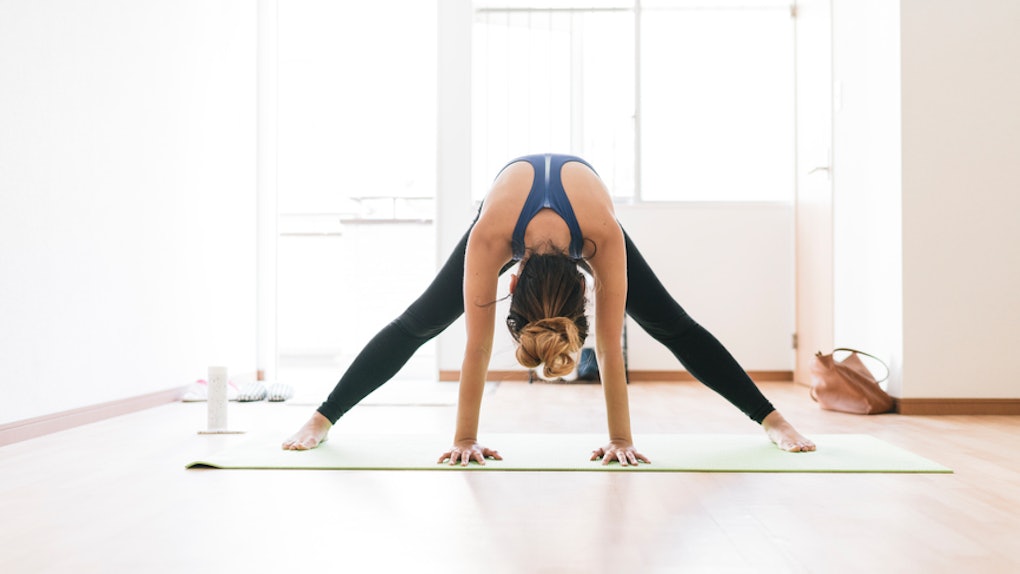 Tale the time to stretch your body out for as long as you want to, as long as your body needs. Try listening to your body and doing what it needs: To rest and feel healthy. Take your time to meditate, stretch, and even workout! Moving your body sends a lot of positive energy to the mind and body which is exactly what you need on this fine day!
Eat Healthy & With Gratitude
Since the pampering process of the day is to truly feel and enjoy every moment the day, make sure to get something healthy and organic in your tummy. You could make smoothie bowls with all your favorite fruits and maybe fill it with a dose of healthy nuts to boost your immune system! At the same time, try to eat slowly and appreciate the gift of life that you have been granted. Appreciate every single moment because there are many people who have been stripped of such privilege.
Bubble Bath & Feed the Brain
The best part of your routine is that you're going to love and care for your body. Take the time to run yourself a warm bath. Prior to your bath, go purchase some organic herbs like Lavender, Rosemary, and other healthy relaxing herbs from mother nature. Add your bath bomb and light up a few candles. Soak in the warm concoction you've made for yourself and grab a good book to pass the time and feed the brain.
Indulge in Your Skin Care
Since you have the time to do everything right and love yourself, enjoy putting on your skin care creams and even get a face mask done! If you don't have any, you could make your very own at home with ingredients you definitely have in your kitchen!
There you have it folks, your ultimate guide to a pampering Thursday! Take your time to pour gratitude and love yourself by feeding and taking care of your body , mind, and soul. With all the stress going on in the world, there is nothing better than a rewind , stress free, Thursday routine!
Egypt Signs Deal To Receive A Supply of COVID-19 Vaccine From Oxford University
Remember when we told you that there are a number of trials being done for several vaccines? Remember how we told you Egypt had already signed a deal to get one of these vaccines and was trying to sign yet another deal to get the Oxford University's vaccine?
Well, great news once again! The Egyptian Drug Authority had announced the signing of a deal with AstraZeneca to get a supply of the Oxford University's vaccine for coronavirus without disclosing the number of doses or the delivery date.
Ahmed Salman is an Egyptian researched who is among the team working on the vaccine at Oxford university and he said in in a phone-in with Amr Adib that the vaccine is currently in the human trials phase.
Salman further explained that the vaccine consists of a version of coronavirus that infects chimpanzees. This helps disables the virus ability to reproduce, as to prepare the body to destroy COVID-19 once infected.
Health and Protective Affairs Consultant to the President Mohamed Awad Tag el-Din stated in a phone-in that Egypt was expected to receive a share of the COVID-19 vaccine developed by Oxford University. This phone call was held earlier this month.
The consultant pointed out that the company producing the vaccine developed by Oxford University has granted India the right to produce two billion doses. He also added that clinical trials of other vaccines are ongoing in China, India, and other countries.
Now, we just hope and pray that these clinical trials go well and that soon enough, we can get our hands on an actual vaccine.
What You Need to Know About Ongoing Trials For A Coronavirus Vaccine
We understand that you're starving for some good news and because the word 'vaccine' is the most appealing this year, we have gathered most of the information and updates you need to know regarding finding a vaccine for COVID-19.
So yes, all what follows are good news aimed at lifting up your spirits.
1st Clinical Test in Japan of Coronavirus Vaccine to Start June 30
A clinical test of a potential vaccine for the new coronavirus developed by medical startup Anges Inc. will start on June 30 in Japan, Osaka Gov. Hirofumi Yoshimura made the announced yesterday, hoping that it can be put it into practice next year.
"I think it will be the first clinical test (of a coronavirus vaccine) on humans in Japan," Yoshimura told a press conference.
So when can we expect it? Yoshimura said it is possible to produce the DNA vaccine for 200,000 people by the end of this year and they are applying for state approval between spring and fall of next year, if of course the human trial proves its effectiveness in preventing COVID-19 infection.
China's COVID-19 Vaccine Candidate Shows Promise in Human Trials
China National Biotec Group (CNBG) announced on Tuesday that its experimental coronavirus vaccine has succeeded in triggering antibodies in clinical trials and that the company is planning the late-stage human trials in foreign countries.
The vaccine has been developed by a Wuhan-based research institute affiliated to CNBG's parent company China National Pharmaceutical Group (Sinopharm).
It was found to have induced high-level antibodies in all inoculated people without serious adverse reaction, according to the preliminary data from a clinical trial initiated in April which included 1,120 healthy participants aged between 18 and 59.
UAE Stem Cell Treatment Makes 'Positive' Progress In Helping To Cure COVID-19
The UAE is joining in the battle against the virus! It's not a vaccine but a treatment which is just as good.
Arabian Business reported that stem cell treatment for patients suffering from the virus has shown "positive" results, according to Dr. Fatima Al Kaabi, consultant and head of Hematology and Oncology Department at Sheikh Khalifa Medical City, and senior specialist in research related with the stem cell project.
The treatment was given to 73 individuals with mild and moderate symptoms.
67 percent of patients of those who received stem cell therapy for the virus have been cured, with improvements in condition occurring after four days after the treatment was administered.
"All the patients who were treated with stem cells, recovered in less than seven days, three times faster than those treated with conventional methods," Dr Al Kaabi said, according to Arabian Business.
Egypt Signs Deal to Receive Japan's Avigan and Attempting To Get Oxford University Vaccine
Where does Egypt stand in all of this? Egypt signed a deal to receive Japan's Avigan and is attempting to get the vaccine developed at Oxford University.
Avigan helps in accelerating the recovery of patients and Egypt is exerting efforts to get a share of the vaccine developed by Oxford University.
Ahalyna: First Electronic Hospital For Online Coronavirus Consultation
With the number of coronavirus patients on the rise, people with mild symptoms choose to be quarantined at home. Some are forced to with the unavailability of public hospitals.
Not all private hospitals accept coronavirus patients and so with the need to get the treatments at home, this hospital has chosen to go digital and serve patients with exactly what they need!
Ahalyna hospital is an electronic one, founded by Egyptian doctors, who aim at helping those who are self-isolated at home and not getting their treatments at hospitals.
All the hospitals' online services are completely for free and so far, around 200 doctors have taken part in this wonderful and quite helpful initiative.
The hospitals have doctors from different specialties, who are all keen in helping those patients who can't afford to get treatments at a public or private hospitals.
But keep in mind that this isn't a substitute to hospitals but merely a solution for those who can't find a spot at hospitals, and whom physical health allows them to be quarantined at home.
They are also calling out for volunteers. Visit their Facebook page now for more information.