What We've Been Doing Wrong: Coronavirus
The Coronavirus has been expanding and becoming worse by the minute. More people are getting infected and testing positive which is why we're taking drastic measures to break the chain.
Each country has been battling the Coronavirus similarly yet differently at the same time. For instance, Italy has been one of the countries that suffered the most. A large population tested positive and matters got worse from there.
Unfortunately, Italy had to shut off from themselves and self quarantine; meaning that the government has announced extraordinary measures to be taken by Quarantining the entire country.
In Northern Italy, we were shocked to know that the toll of people who tested positive only last week for the virus were 9,000 and have increased even more since. Yes, things are getting pretty out of hand and dangerous for Italy.
Two days okay, the French authority had commenced warning the people that over the counter inflammatory drugs are actually worsening your case. Why?
Olivier Veran, the countries Health Minister who is considerably a Neurologist, tweeted that ibuprofen and cortisone is aggravating the infection and making it worse
"In case of fever, take paracetamol. If you are already taking anti-inflammatory drugs, ask your doctor's advice."
It is pointed out that these anti-inflammatory drugs tends to decrease your body's immune system temporarily to be capable of fighting the infection in your body.
Officials stated that this may be the reason why Italy has been affected so severely and in such a quick amount of time. They were prescribed ibuprofen which had increased and complicated the infection.
When word got out, people stopped taking anti-inflammatory drugs immediately out of fear that matters would worsen. The evolution and spread of the virus was both real and rapid, but thankfully, 98% of the people who tested positive for Coronavirus had recovered. Thank God!
Italy and the entire world is trying to be as caution as possible by following health hazards and understanding more about the virus as it is getting stronger and worsening by the minute. We advise you all to take care of yourselves and stay as safe as possible by avoiding gatherings.
Ice Cube Hacks for Flawless Skin
We all tend to embrace the cold especially on a hot boiling day, it helps keep you refreshed and cooled down. For you girls out there who enjoy creative hacks to make your skin feel and look better, read on and find out how you could used ice cubes for better healthier skin!
Glowing Skin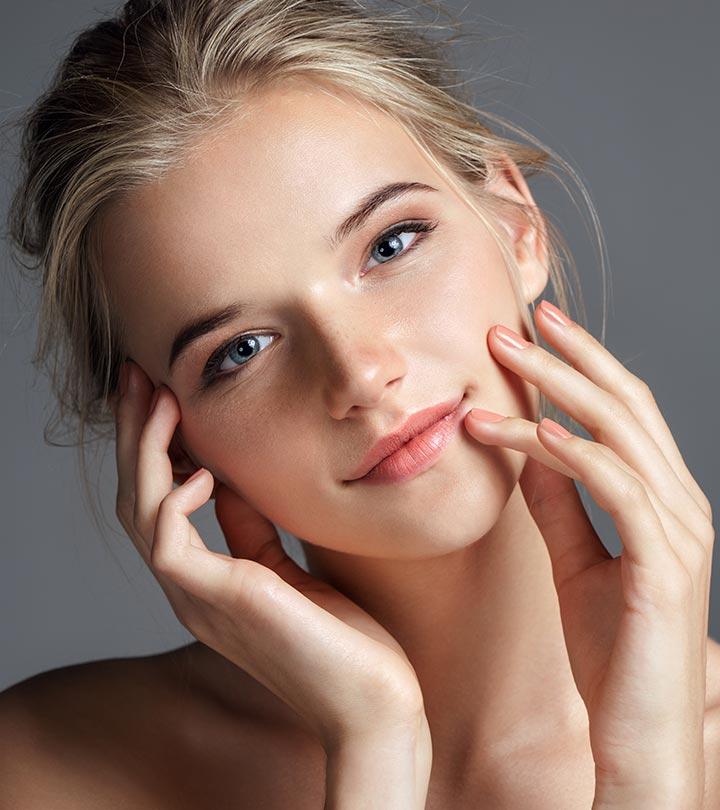 The amount of products you girls purchase and spend all your money on for amazing skin is insane! Which is why you should keep your cash for necessities and use ice cubes for glowing skin. Massage your face with an ice cube on a daily basis for better blood circulation and a brighter face. Give this a try and come thank us later!
Enhances Product Absorption
This is one of the coolest tricks in the book, bet you've never heard of this one before. After having added serum or cream over the night for instance, grab a cube of ice and gently rub it all over your face. You won't believe how much this trick helps absorb the product on your face even more. Also, it creates a pulling affect on your skin, making you feel a year younger!
Bye Bye Dark Circles
We all struggle with dark puffy eyes, especially in the morning. Purchased several dark eye creams and it isn't changing anything? Boil rose water mixed with fresh cucumber juice, freeze the mixture over night and use a cube per day. Gently apply it under your eyes but bare in mind, this trick won't work over night. you could even compensate with rose petals even! Patience is key; you have to do it frequently to start seeing results.
Acne Free
Acne is one of the worst nightmares a girl could have, they're painful and an eyesore! Which is why, if you struggle with acne, pimples, or bumps on your face even, it is ideal to use an ice cube to work their magic and make them disappear! No strings attached. Not only will it rid your face of the acne but it will also help soothe your pores.
Shrinking pores
Your face naturally has pores that secrete oils thus making it cleaner. Sometimes though, these pores are too big and tend to hide dirt inside them regardless of the cleansers you use or the amount of times you wash your face. Rubbing ice cubes on your face will allow the pores to shrink on the long term if used constantly. The cold helps shrink and pull back your face as if you're ten years younger!
Flawless Foundation
This beauty hack has never failed anyone. Do you apply make up quite often? Struggling to find a good primer that will help your makeup look flawless? Well, rub an ice cube on your face before applying your foundation and believe me, it will do you justice. Not only will it help your make up last longer but it will also give you a glam-on look!
Exfoliate!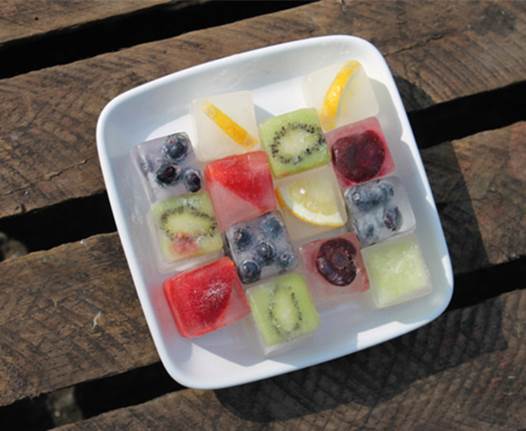 When it comes to using amazing exfoliating products for your face, there's nothing better than ice cubes. Ditch those pricey unnatural products and create milk ice cubes. Milk contains a certain acid that helps remove dead skin cells, so when frozen and applied on the face, you'll feel a natural glow!
Softer Plumper Lips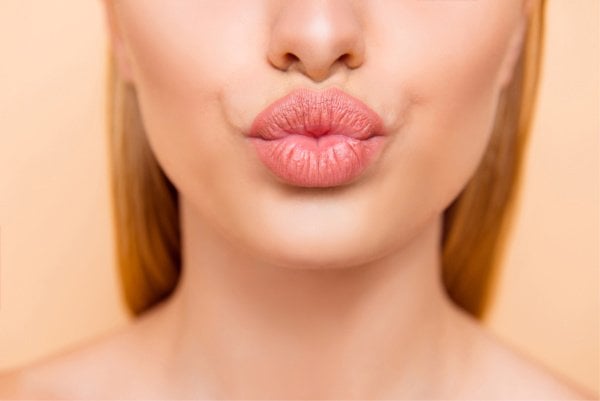 Sick of having dull thin lips? Craving to get a plumper, bigger, and fuller lips? Well what if we told you you could do that all the way from home naturally rather than getting them done? Rubbing ice cubes on it will not only give it a rosy natural color, but will also leaving them looking more plumped and soft than you could imagine. Don't forget to moisturize after that, that's crucial!
Natural Makeup
Most of you gals are always in a rush to be somewhere or get something done and you rarely have the time to get your make up done. The coolest trick is to spare yourself at least 2 mins to rub your face with an ice cube, it will leave you looking fresh, plumped, and also give you a natural glow without having to put make up on!
10 Beauty Hacks Using Vaseline To Up Your Routine
Vaseline is known as a great moisturizer but what some of you don't know is that it actually does more than just that! Vaseline can be added to many of your beauty routine.
Here are some of the beauty hacks of Vaseline!
Remove Lash Glue
Fake lashes are amazing until it;s time you remove the glue off your lashes! If you're struggling with it, just use a dab of Vaseline and it will do the trick.
Use it Instead of A Highlighter!
Did you know that some Vaseline on your cheekbones will have the light bounding off of them! So if you're in a hurry or can't afford a highlighter, just use Vaseline instead.
For Hair Dye
If you dye your hair at home but it gets messy at times! Run a thin layer of Vaseline around your hairline and that will prevent the hair dye from reaching your skin.
Fix Your Powder Eyeshadow
Broken Eyeshadow? No problem! Add some Vaseline to your powder eyeshadow and then mix the two together on the back of your hands which will turn the shadow to cream, then using a brush, apply it gently to your eyes.
For Flawless Manicures
Just like with the hair dye, by applying a little Vaseline around your nails, it will keep the nail polish away from your skin and will help you apply it flawlessly.
Use it As A Mascara
Apply a little jelly to your lash line and it will give you the same thick-looking lashes. You can even skip the mascara if you'd like.
Make your perfume last Longer 
Apply a dab of Vaseline on your wrists and behind your ears before you spray your perfume and it will help the scent stick to those areas so that you stay refreshed all day.
Tame Your Baby Hair
Add a small amount of Vaseline to your hair to tame those baby hairs and treat dry ends. But be careful not to add too much because an excessive amount can make your hair look greasy.
Use it as Makeup Remover
Vaseline is much softer on your skin and is a great way to remove your makeup with, us a washcloth with a small amount and remove your makeup with it. This will also hydrate your skin.
Heal Chapped Lips
Vaseline already has a great lip balm, but you can also use it as a base in lip scrubs. This will come in handy during winter.
So! We're sure that you already have a jar of Vaseline at home so start trying out these hacks and tell us which works best for you!
'Egypt health': Newest Application Launched To Track and Fight Coronavirus
A new application has been launched as part of the health ministry's efforts in raising awareness about the novel virus and protect citizens of it.
The application will be providing tips on how to avoid getting infected with the coronavirus and how to deal with it in case you experience some of its symptoms.
The application will also allow its user to communicate with a professional team right away, in case any user shows symptoms of the virus. The team will then provide all the necessary measures and advice based on each user.
Users will also be able to report any suspected cases, whether themselves or other, through providing all the needed information for a correct diagnosis to determine the probability of infection. Once determined, the user will then be directed to the next steps they should follow.
Now, one of the best features in this new app is that it can send alerts to users if they get close to where a coronavirus case was present! By turning on the location, you will be protected at all times.
Another cool part of the application is that it send recordings by celebrities, to remind people about the precautionary measures and encourage them to follow them.
Moreover, articles and prevention methods will be posted on the app in addition to tips on how to improve immunity, and also the bad habits to prevent which could avoid the transmission of the virus.
All of the data available on the app has been approved by the World Health Organisation and is constantly updated.
You can also contact the health ministry directly via WhatsApp through a designated number available on the application.
The application really has it all and again, we're filled with pride for Egypt has been dealing with the virus in a remarkable way.
Download the app now, through this link.