Top 5 Places To Visit in Canada
Vancouver island: One of the most famous things in Vancouver is its physical beauty surrounded by snow ,capped mountains, the deep blue sea , and its gorgeous gardens. Vancouver is outstanding when the sun rises , it's truly a sight to behold.
QUEBEC CITY: In Quebec city, there are some of the most gorgeous sights in the world like Aquarium de Quebec. In the Aquarium you go through a tunnel and you see all the fish and there is also Terrasse Dufferin . In the castle you can have a tour about history and see the beauty of it and even have dinner there.

Montreal: If you want to get out of the city and enjoy time with your family, Montreal is the place for you .Montreal has beautiful parks and  its main sights are the downtown Skyscrapers like the Olympic tower and it also has theme parks.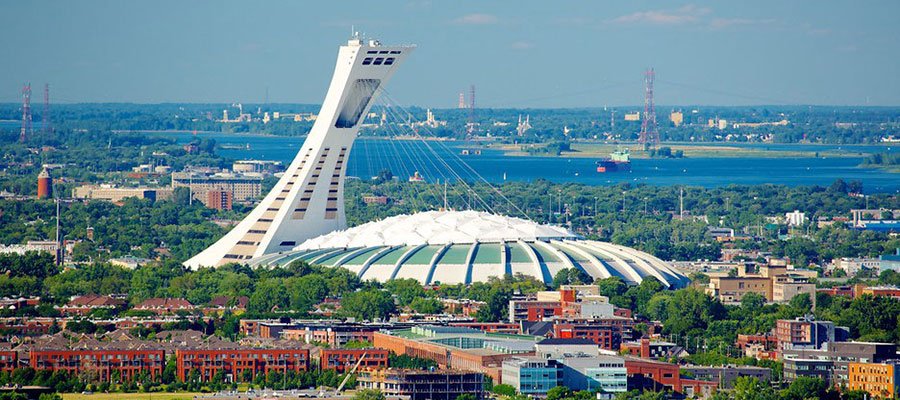 Niagara falls: Niagara falls is this beautiful huge waterfalls where you can get tours and lunch. There is even a Bird Kingdom and over night shopping.
Calgary: Calgary is one of Canada's biggest city and every year it has a party where there are Parades, Races, Chuck Wagons , Rodeo, Crafts and foods.
Barbados is Inviting Remote Employees For a One-Year Stay!
Are you working from home? Are you looking to make the most of it? Well, the Barbados government is making quite the mind-blowing proposal for remote employees!
They are giving you the opportunity to relocate your position and work from home/ the Caribbean! How insanely cool is this opportunity?
Prime Minister Mia Mottley is considering the introduction of a "Barbados Welcome Stamp" which gives the change to international travelers to live on the island and work remotely for up to a year.
We see you packing up your bags already!
Ms Mottley is proposing such a cool idea seeing that short-term travel has become a difficult and hectic thing, in a time of the pandemic.
According to Travel Market Report, tourism makes up 40% of Barbados' GDP and 30% of its workforce is employed in the sector. Which is why the pandemic really impacted their economy in a negative way.
Barbados is set to open its borders to international visitors on 12 July, and Mottley proposed offering the option of a year-long stay in time of the flights' resumption.
If given the chance, would you go for such an opportunity?
Oxford Business Group: Egypt to Become a Favorable Touristic Destination
Oxford Business Group (OBG) said in a report that some emerging countries, including Egypt, are expected to become favorable touristic destinations after coronavirus restrictions have been eased gradually.
After all, tourists are looking for affordable and accessible options, so they're going for the countries with flexible labor laws and to the countries that have its touristic destinations safe and ready to welcome back travelers as their GDP depend heavily on tourism.
The OBG report also said that the Radisson hotel chain, as an example, announced recently that it is still keen on its expansion plans in Africa, and is targeting Morocco, Egypt, Nigeria and South Africa in specific.
Moreover, some emerging markets are well placed to leverage an anticipated shift in consumer preferences, according to the report.
"Egypt is again seeking to take advantage of this; the country has been promoting travel to archaeological sites in Upper Egypt, offering discounts on tickets and a reduction in visa fees for travellers who fly into the region directly", the report said.
"Conferences and other business-oriented events will likewise be difficult to organise for the foreseeable future, given the ongoing necessity of social distancing. Indeed, as early as late March, the Global Association of the Exhibition Industry estimated that some 500 trade shows had been cancelled as a result of Covid-19 crisis, resulting in an estimated €23 billion in lost orders," the report added.
New Hotline Dedicated To Answering Tourists' Inquiries and Concerns
Inbound tourism has resumed and in light of this and to support tourists with all their inquiries, the Ministry of Tourism and Antiquities has developed a hotline service dedicated to catering to the need of tourists.
The new hotline 19654 is dedicated to answering the inquiries of tourists and any of their concerns during their stay in Egypt. This comes as part of Egypt's precautionary measures and hygiene safety regulations.
The hotline has already been receiving complaints and suggestions.
According to Dr. Ghada Shalaby, Deputy Minister of Tourism and Antiquities, the hotline will receive all tourists' inquiries including any questions they may have regarding operating hours for archaeological sites and touristic areas that are open for visits.
She added that the hot-line service, available both in Arabic and English, operates seven days a week and on official holidays, from 9:00 am to 5:00 pm.
The caller's personal information, questions, suggestions, and responses to their inquiries shall all be recorded, and all issues shall be resolved through the hot-line.
The hotline provides a quicker and more efficient way of answering to the concerns of tourists to guarantee a safe stay.