The Guardian Reporter's License Cancelled Due to Lies
A big lawsuit was filed against Declan Walsh, the Chief of New York Times, as well as Ruth Michaelson ,The Guardian correspondent,  for reporting incorrect information and misleading news regarding the number of Coronavirus patients in Egypt.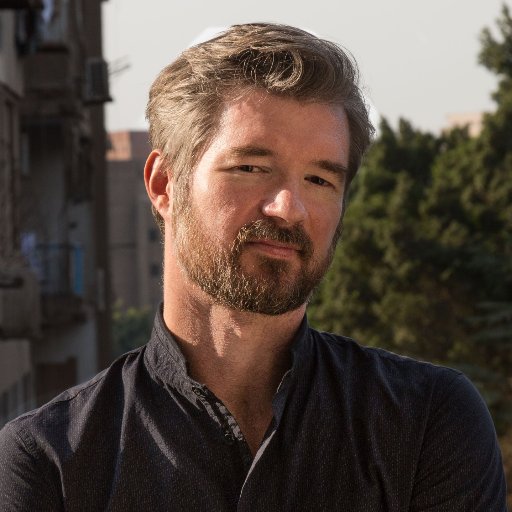 Lawyer Amr Abdel-Salam filled the lawsuit and had called Hamada al-Sawy to stop and prevent both the reporters from traveling back to their country momentarily because they were seriously accused of trying to "destabilize and sabotage the public order."
Declan had falsely tweeted that the number of positive Coronavirus cases in Egypt is around 19,000, whereas Ruth had written an full article regarding this topic. Can you believe that? What was even more conspicuous is that the Tweet was deleted later but Ruth stood her ground to what she had written in her article.
Don't worry folks, the Ministry of Health and Population and the Egyptian cabinet have trustfully denied the false news that has been claimed regarding the population. In fact, Osama Heikal, the Egyptian Minister of Information, stated that the correct number of patients that tested positive are 196, with six deaths and 26 recovered cases. Who knows, the number may easily increase by the minute!
"WHO is deeply concerned by the alarming levels of the Coronavirus spread, severity and interaction & expects to see the number of cases, deaths, and affected countries climb even higher. Therefore, we made the assessment that COVID-19 can be characterized as a pandemic," Tedros Adhanom, WHO Director General.
The SIS, State Information Service has fortunately cancelled the license of Ruth Michaelson as well as gave a warning to the Chief of New York Times bureau in Cairo due to these false allegations. On the other hand, the Guardian in Egypt has been shut down for good.
.
The SIS had demanded a proper professional apology from the Guardian since the study had been rejected thankfully due to their lack of evidence. Both Ruth and Declan Walsh were summoned yesterday evening by the SIS to give punish both reporters individually according to their actions.
They had accused them for stirring controversy since the world and Egypt specifically are already anxious as well as worried enough, so having to add thousands and thousands of people dying into the citizen's mind is terrifying, especially since it's untrue!
The SIS had warned that if the apologies are not granted, they would have to disqualify both reporters for good as well as even shut down the New York Time bureau in Cairo. Many social media and news followers that have heard of this incident were quite outraged to see them lie about their citizens and had gone really rough on each other on all social media platforms to have the apology that we deserve as well as fix this lie.
Due to that, we were capable of correcting this misinformation about Egypt as well as get an apology by one of the two most prestigious newspapers worldwide, the Guardian and New York Times.
Egypt Will Build the World's Largest Spinning Factory
The Holding Company for Cotton, Spinning, Weaving and Garments has signed a deal to build the largest spinning factory in the world right here in Egypt, at Misr Spinning and Weaving Company in El-Mahalla El-Kubra.
A statement by Ministry of Public Business Sector announced on Thursday. This comes in light of the Ministry's plan to implement a comprehensive development plan for cotton and weaving industries.
The statement also indicated that the factory will be established on an area of ​​about 62,500 square meters, with the ability to accommodate more than 182 thousand spinners, with an average production capacity of 30 tons/day.
The construction work will begin soon and shall take around 14 months, with an estimate cost of around LE 780 million.
The contract was signed by Chairman of the Board of Directors of the Holding Company for Spinning and Weaving, Ahmed Mustafa, and Vice Chairman of the Board of Gamma Construction Ayman Saad.
"The plan to develop cotton and spinning and weaving companies takes about two and a half years at a cost that exceeds LE 21 billion, and includes a complete modernization in construction and machinery – which was contracted to supply from major international companies – and a comprehensive development in management, marketing and training systems," the ministry added.
The aim of this ambitious plan is to turn 10 companies into strong entities, in order to double their current production capacity by 3 times. This way, these entities will be able to compete on a higher level.
A Smart System to Be Installed in All of Egypt's Roads
Egypt will install a smart system on roads nationwide to monitor any violations and the traffic!
In a meeting with transport officials that was held yesterday, Egypt's transport minister Kamel El-Wazir discussed implementing a smart system for roads nationwide.
This comes in light of the government's plan that aims at improving road safety.
The project's first phase includes six highways: the Cairo-Suez road, Cairo-Ismailia-Port Said road, the Regional Ring Road, Katameya-Ain Sokhna road, Shubra-Benha freeway and Cairo-Alexandria desert road, the ministry said.
In the second phase of the project, the new system will have covered around 20 of Egypt's main roads.
"All roads joining the smart system will be monitored by a network of cameras that monitors traffic 24/7… and registers any violations," the minister said.
In applying this new system, the driver's behavior will be monitored thus improving road safety and reducing traffic accidents caused by reckless drivers.
New Gas Discovery Made in Egypt's Nile Delta
Italian oil company Eni has announced about a new gas discovery off the coast of the Egyptian Nile Delta, in a statement released on Wednesday.
The Italian oil and gas company Eni said that it succeeded in drilling the first exploration well in Egypt's Nile Delta waters, this comes in cooperation with contractor members of BP and Total.
The new discovery, which is at the Bashrush prospect, is located at a depth of 22 metres, and is 11 km from the coast.
According to the company, which holds 37.5 percent interest of the North El Hammad concession, there's a possibility of discovering a gas column with a thickness of 152 meters within the Messinian age sandstones of the Abu Madi formation with "excellent petrophysical properties."
"The discovery of Bashrush is further demonstration of the effectiveness of Eni's 'incremental' exploration strategy, aimed at selecting high value opportunities and ensuring fast development of the new discoveries through existing infrastructures," the company said in a statement.
The three firms will wok together with Egypt's petroleum authorities in order to start looking into the development options for the new discovery, with the aim of "fast tracking" production, the statement said.