The Guardian Reporter's License Cancelled Due to Lies
A big lawsuit was filed against Declan Walsh, the Chief of New York Times, as well as Ruth Michaelson ,The Guardian correspondent,  for reporting incorrect information and misleading news regarding the number of Coronavirus patients in Egypt.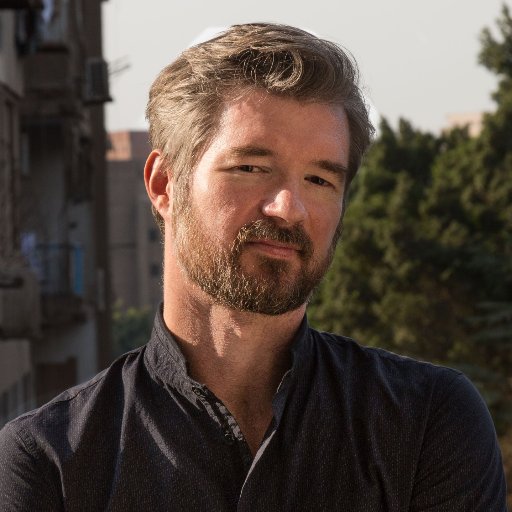 Lawyer Amr Abdel-Salam filled the lawsuit and had called Hamada al-Sawy to stop and prevent both the reporters from traveling back to their country momentarily because they were seriously accused of trying to "destabilize and sabotage the public order."
Declan had falsely tweeted that the number of positive Coronavirus cases in Egypt is around 19,000, whereas Ruth had written an full article regarding this topic. Can you believe that? What was even more conspicuous is that the Tweet was deleted later but Ruth stood her ground to what she had written in her article.
Don't worry folks, the Ministry of Health and Population and the Egyptian cabinet have trustfully denied the false news that has been claimed regarding the population. In fact, Osama Heikal, the Egyptian Minister of Information, stated that the correct number of patients that tested positive are 196, with six deaths and 26 recovered cases. Who knows, the number may easily increase by the minute!
"WHO is deeply concerned by the alarming levels of the Coronavirus spread, severity and interaction & expects to see the number of cases, deaths, and affected countries climb even higher. Therefore, we made the assessment that COVID-19 can be characterized as a pandemic," Tedros Adhanom, WHO Director General.
The SIS, State Information Service has fortunately cancelled the license of Ruth Michaelson as well as gave a warning to the Chief of New York Times bureau in Cairo due to these false allegations. On the other hand, the Guardian in Egypt has been shut down for good.
.
The SIS had demanded a proper professional apology from the Guardian since the study had been rejected thankfully due to their lack of evidence. Both Ruth and Declan Walsh were summoned yesterday evening by the SIS to give punish both reporters individually according to their actions.
They had accused them for stirring controversy since the world and Egypt specifically are already anxious as well as worried enough, so having to add thousands and thousands of people dying into the citizen's mind is terrifying, especially since it's untrue!
The SIS had warned that if the apologies are not granted, they would have to disqualify both reporters for good as well as even shut down the New York Time bureau in Cairo. Many social media and news followers that have heard of this incident were quite outraged to see them lie about their citizens and had gone really rough on each other on all social media platforms to have the apology that we deserve as well as fix this lie.
Due to that, we were capable of correcting this misinformation about Egypt as well as get an apology by one of the two most prestigious newspapers worldwide, the Guardian and New York Times.
Investments exceeding EGP 4 billion along 4 years:
Investments exceeding EGP 4 billion along 4 years:
Living Yards Developments Egypt Partners with EFS Misr
to manage its facilities in the New Administrative Capital
– Marzouk: "Living Yards designated EFS Misr to manage and maintain 1,230 residential & administrative units within its projects; the total investment of such projects exceeds EGP 4 billion."
– Mansour: "We are proud to have been chosen by Living Yards, and we promise to deliver world-class services; capitalizing on our 90+ projects experience in Egypt & the Middle East."
Living Yards Developments Egypt has recently celebrated the signing of a memorandum of understanding with EFS Misr Facilities Service, at Living Yards' headquarters in New Cairo, and in the presence of both corporate teams. This up-and-coming partnership culminates Living Yards' latest remarkable successes in its New Capital real estate projects; being the first real estate developer to invest in this great national venture.
In this regard, Mr. Ayman Marzouk, Chairman and CEO of Living Yards gave a statement: "Out of keenness to provide our customers with top-class comfort, luxury & safety, and next to our deep-seated belief in specialization, Living Yards has assigned a facility service company to manage about 1,230 residential & administrative units in three of our major projects so far. The total investments in living yards projects exceeded EGP 4 billion. We have selected EFS Misr in particular on grounds of their reputable expertise in various projects over nearly two decades."
On behalf of EFS Misr, Mr. Rami Mansour, Chairman & CEO made a comment: "We are proud collaborate with Living Yards, and cherish their confidence in our capabilities. We are also grateful for the opportunity to partake in such a mega urban development national project. We promise to deliver world-class services; capitalizing on our 90+ projects experience in Egypt & the Middle East. Our portfolio comprises of managing facilities in Master Communities, Healthcare, Oil and Gas, Banking, Industrial, Public Sector, Integrated workplaces, Education, Retail and Mixed -use properties. We look forward to further Collaboration with Living Yards in the future."
About Living Yards Development:
Living Yards Developments is owned by two mega economic establishments; AM Group and Egyptian Swiss Group. With more than 30 years of expertise in the fields of manufacturing & trading, 3000 employees and annual turnover of more than 4 billion EGP, the two groups guarantee a very strong financial and technical support to the company. Living Yards Developments is entering the market with a new inspiring vision. Introducing a unique concept to the real estate market. 'Practical Luxury' is the mix of value for money with lavishness and diversity with luxury. A new trend setter in the market where compromises don't exist. Living Yards is a grand addition to the world of real estate that subscribes to the mantra of thinking the unthinkable, with the sole purpose of satisfying the unmet needs of our customers, through applying a novel methodology in delivering all of its projects.
For further info, please visit: https://www.livingyardsegypt.com/
About EFS Misr:
Back in 2015, EFS Group in Dubai made a strategic decision to enter the Facility management local market in Egypt with the creation of an independent subsidiary, named EFS Misr. EFS Misr endeavors to deliver quality facility management and value-added in managing facilities in Master Communities, Healthcare, Oil and Gas, Banking, Industrial, Public Sector, Integrated workplaces, Education, Retail and Mixed -use properties.
For further info, please visit: http://www.efsmi.com/
Egypt Jumps Ten Places in 'Global Knowledge Index' in Only One Year
Egypt has jumped 10 places in just a year in the 2020 Global Knowledge Index (GKI), according to three infographics released by the Egyptian Cabinet's Information and Decision Support Center.
The index, which gets issued every year by the United Nations Development Programme and the Mohammed bin Rashid Al Maktoum Knowledge Foundation, shows that Egypt has moved from the 82nd place to the 72nd in only one year.
The rankings are based on a survey done on the knowledge performance of 138 countries in 7 areas and 199 indicators. Egypt has shown great advancement in all areas, it moves 23 ranks up in the area of Technical and Vocational Education and Training and 11 ranks up in Pre-University Education.
The index also highlighted Egypt's points of strength in education sector, which included higher enrollment in universities and a significant decline in out-of-school children. There's also an increase in the number of students enrolling in vocational and technical schools.
Switzerland, the United States, and Finland came on top of the 2020 index.
Egypt Set to Build Its First Train Factory in Port Said
Egypt's Ministry of Planning and Economic Development has announced that Egypt is planning on building its very first train factory in Port Said.
The factory will build EMUs, DMUs and monorail trains in East Port Said industrial zone.
The Ministry made the announcement on the 16th of September in a meeting attended between the minister of planning and economic development, Dr Hala El-Said, transport minister Major General Kamel El-Wazir and chairman of the Suez Canal Economic Zone Authority, Mr Yahia Zaki.
The meeting went over the project's implementation plan and the possible outputs of the factory.
Egyptian Railways Services and Maintenance Company (Ermas) will most probably run the new plant in cooperation with the private sector including a number of international companies, such as the Suez Canal Economic Zone, and Egypt's Sovereign Fund.
According to El-Waziri, the factory is seen as part of a localizing initiative that aims at producing railway equipment locally, in order to meet the rising demand both domestically and in Africa and on the Arabian peninsula.
The factory will help boost the Egyptian economy, in addition to generating hard currency and providing job opportunities.