The First Smart Pharmacy Run by a Robot Just Opened in Saudi Arabia

Prince Fahd Bin Sultan just inaugurated Saudi Arabia's first pharmacy of it's kind; a smart one, at King Fahd Specialist hospital in Tabuk. The pharmacy that is operated by a robot can dispense 1,500 packages of medicine and deal with 240 prescriptions per hour. 
The smart pharmacy can also store over 20,000 packages of medicine and reject expired drugs. A highly efficient way to save time and ensure control over what goes out to patients.
This new initiative can help reduce medication and error and supply the highest safety measures, which benefits the whole community.
The Smart pharmacy, so far has six outlets with one that is specialized in serving people with special needs.
In his speech, prince Fahd also thanked King Salman and Crown prince Mohamad Bin Salman on always being so keen on bettering and supporting the health car area in Saudi Arabia.
How long do you think it'll be until we get a smart pharmacy in Egypt, as well?
Plasma Therapy Shows Successful Results In Treating Coronavirus Patients
Egyptian Health Minister Hala Zayed announced on Friday the successful results of the convalescent plasma transfusion experiment for patients suffering from critical coronavirus (COVID-19) symptoms.
The procedure saw the injection of plasma from recovered coronavirus patients into some patients who have shown symptoms of the virus, the minister also said that two hospitals now have that plasma.
In light of this successful experiment, the need for ventilators has reduced significantly and number of recoveries have thankfully increased.
The minister is now calling on recovered people to come to hospitals and donate plasma, after 14 days from recovery. If you're one or know someone, have them visit one of these five blood donation centers.
Including one in Giza, in Greater Cairo and four in Alexandria and Tanta, in the northern part of the country, and Minya and Luxor in Upper Egypt.
You can call these centers on:
Giza center: 0237620202
Tanta center: 0403509575
Alexandria center: 0339232257
Minya center: 0862339241
Luxor center: 0952283579
Those eligible to donate plasma should be between 18 to 60 years old. Weights over 50 kilos and with proof that they have tested positive for the virus via a former swab and that they tested negative twice after recovery.
This isn't today's only good news! Another one is that Egypt is set to use the anti-viral drug, Remdesivir (GS-5734), as part of its medical protocol to treat coronavirus patients.
Ice Cube Hacks for Flawless Skin
We all tend to embrace the cold especially on a hot boiling day, it helps keep you refreshed and cooled down. For you girls out there who enjoy creative hacks to make your skin feel and look better, read on and find out how you could used ice cubes for better healthier skin!
Glowing Skin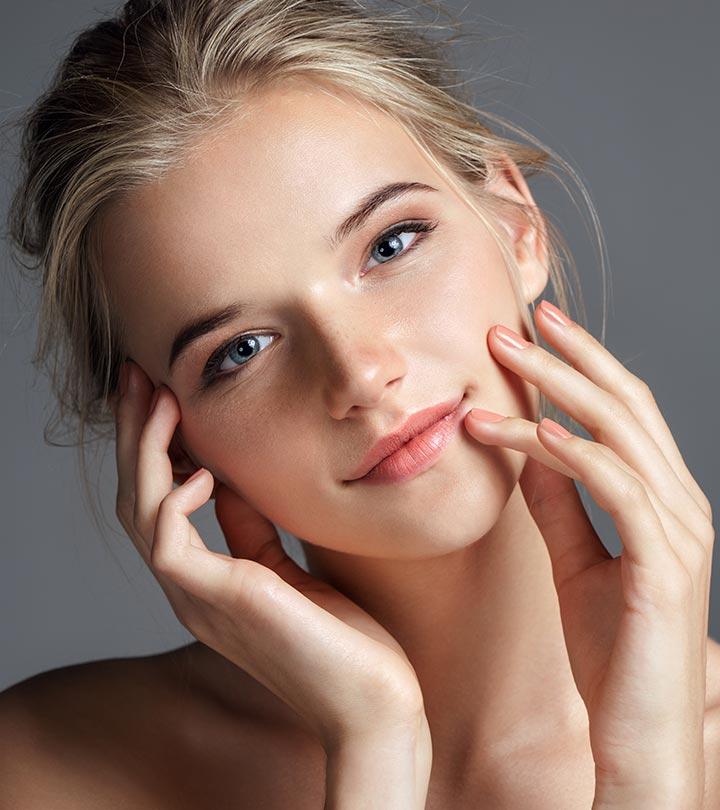 The amount of products you girls purchase and spend all your money on for amazing skin is insane! Which is why you should keep your cash for necessities and use ice cubes for glowing skin. Massage your face with an ice cube on a daily basis for better blood circulation and a brighter face. Give this a try and come thank us later!
Enhances Product Absorption
This is one of the coolest tricks in the book, bet you've never heard of this one before. After having added serum or cream over the night for instance, grab a cube of ice and gently rub it all over your face. You won't believe how much this trick helps absorb the product on your face even more. Also, it creates a pulling affect on your skin, making you feel a year younger!
Bye Bye Dark Circles
We all struggle with dark puffy eyes, especially in the morning. Purchased several dark eye creams and it isn't changing anything? Boil rose water mixed with fresh cucumber juice, freeze the mixture over night and use a cube per day. Gently apply it under your eyes but bare in mind, this trick won't work over night. you could even compensate with rose petals even! Patience is key; you have to do it frequently to start seeing results.
Acne Free
Acne is one of the worst nightmares a girl could have, they're painful and an eyesore! Which is why, if you struggle with acne, pimples, or bumps on your face even, it is ideal to use an ice cube to work their magic and make them disappear! No strings attached. Not only will it rid your face of the acne but it will also help soothe your pores.
Shrinking pores
Your face naturally has pores that secrete oils thus making it cleaner. Sometimes though, these pores are too big and tend to hide dirt inside them regardless of the cleansers you use or the amount of times you wash your face. Rubbing ice cubes on your face will allow the pores to shrink on the long term if used constantly. The cold helps shrink and pull back your face as if you're ten years younger!
Flawless Foundation
This beauty hack has never failed anyone. Do you apply make up quite often? Struggling to find a good primer that will help your makeup look flawless? Well, rub an ice cube on your face before applying your foundation and believe me, it will do you justice. Not only will it help your make up last longer but it will also give you a glam-on look!
Exfoliate!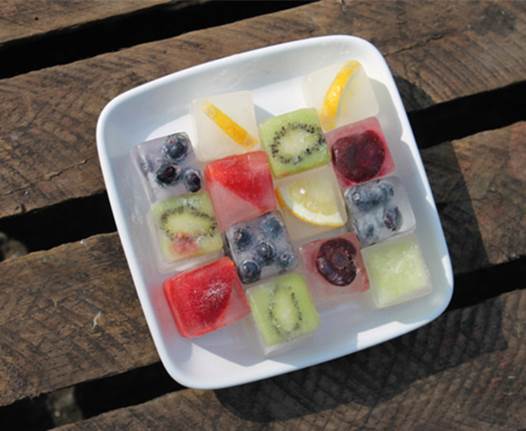 When it comes to using amazing exfoliating products for your face, there's nothing better than ice cubes. Ditch those pricey unnatural products and create milk ice cubes. Milk contains a certain acid that helps remove dead skin cells, so when frozen and applied on the face, you'll feel a natural glow!
Softer Plumper Lips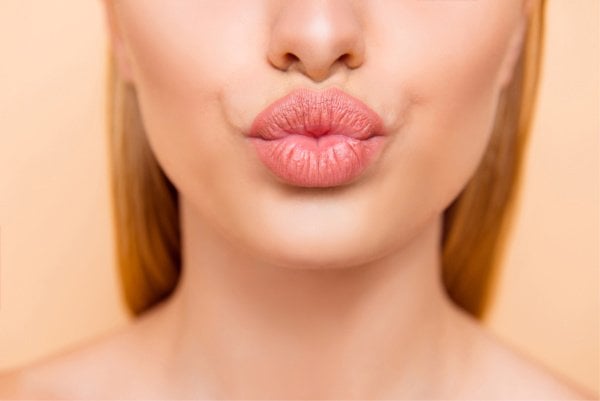 Sick of having dull thin lips? Craving to get a plumper, bigger, and fuller lips? Well what if we told you you could do that all the way from home naturally rather than getting them done? Rubbing ice cubes on it will not only give it a rosy natural color, but will also leaving them looking more plumped and soft than you could imagine. Don't forget to moisturize after that, that's crucial!
Natural Makeup
Most of you gals are always in a rush to be somewhere or get something done and you rarely have the time to get your make up done. The coolest trick is to spare yourself at least 2 mins to rub your face with an ice cube, it will leave you looking fresh, plumped, and also give you a natural glow without having to put make up on!
10 Beauty Hacks Using Vaseline To Up Your Routine
Vaseline is known as a great moisturizer but what some of you don't know is that it actually does more than just that! Vaseline can be added to many of your beauty routine.
Here are some of the beauty hacks of Vaseline!
Remove Lash Glue
Fake lashes are amazing until it;s time you remove the glue off your lashes! If you're struggling with it, just use a dab of Vaseline and it will do the trick.
Use it Instead of A Highlighter!
Did you know that some Vaseline on your cheekbones will have the light bounding off of them! So if you're in a hurry or can't afford a highlighter, just use Vaseline instead.
For Hair Dye
If you dye your hair at home but it gets messy at times! Run a thin layer of Vaseline around your hairline and that will prevent the hair dye from reaching your skin.
Fix Your Powder Eyeshadow
Broken Eyeshadow? No problem! Add some Vaseline to your powder eyeshadow and then mix the two together on the back of your hands which will turn the shadow to cream, then using a brush, apply it gently to your eyes.
For Flawless Manicures
Just like with the hair dye, by applying a little Vaseline around your nails, it will keep the nail polish away from your skin and will help you apply it flawlessly.
Use it As A Mascara
Apply a little jelly to your lash line and it will give you the same thick-looking lashes. You can even skip the mascara if you'd like.
Make your perfume last Longer 
Apply a dab of Vaseline on your wrists and behind your ears before you spray your perfume and it will help the scent stick to those areas so that you stay refreshed all day.
Tame Your Baby Hair
Add a small amount of Vaseline to your hair to tame those baby hairs and treat dry ends. But be careful not to add too much because an excessive amount can make your hair look greasy.
Use it as Makeup Remover
Vaseline is much softer on your skin and is a great way to remove your makeup with, us a washcloth with a small amount and remove your makeup with it. This will also hydrate your skin.
Heal Chapped Lips
Vaseline already has a great lip balm, but you can also use it as a base in lip scrubs. This will come in handy during winter.
So! We're sure that you already have a jar of Vaseline at home so start trying out these hacks and tell us which works best for you!