Scientists Bring Back The Voice of 3,000-year-old Egyptian Mummy
If the dead could talk, they would have a lot to say right? Well, for the mummy Nesyamun, it only had a few sounds to make! Thanks to scientists and technology, they were able to reproduce the voice of an ancient Egyptian priest and here is how it sounded…
An international and interdisciplinary team reproduced the voice of an ancient Egyptian priest by creating a 3D-printed replica of the mummified vocal tract.
The team led by David Howard, a professor of electronic engineering at Royal Holloway, were able to use a computed tomography (CT) scanning technology that measured the dimensions of the vocal tract of the mummy Nesyamun.
"He certainly can't speak at the moment," Howard told the New York Times.
"But I think it's perfectly plausible to suggest that one day it will be possible to produce words that are as close as we can make them to what he would have sounded like." He added.
Top Trending Applications This March
Nowadays, it's quite easy to keep holding your phone and get lost in it. Whether for texting, calls, or maybe even scrolling your social media feed and killing your brain cells.
That's not just it, but the applications we tend to download on our phone are keeping us latched on to it and ignoring the outside world. Every month, there are different trending application that alternate depending on the amount of people that are currently downloading it. Check out March's most trending applications!
Noon
People adore shopping and are sometimes even considered addicted to the action itself, spending money and all. Now, shopping online is capable of truly getting you addicted to shopping because you're simply one click away from purchasing something, all you have to do is wait for your order to arrive within days. Which is why Noon, is the top trending shopping application in Egypt this month. Since 2019, Noon started expanding and getting more popular due to the variety of store outlets and prices they have on their website. From New Balance to Calving Kleins, everything you need is there. The best part is that the shipping delivery is free of charge and give you discounts on different products every day!
Tiktok
Another hit trending application this March is Tiktok. It's a new platform that allows you to video tape things, act, or maybe even do voice overs. It's considered an application that people use frequently like Instagram. Followers matter, your content matters, everything matters!
Even after the scandal of the Skull Breaker trend that was boosting on Tiktok, people didn't stop posting or using this application! Check out the application to know what's trendy!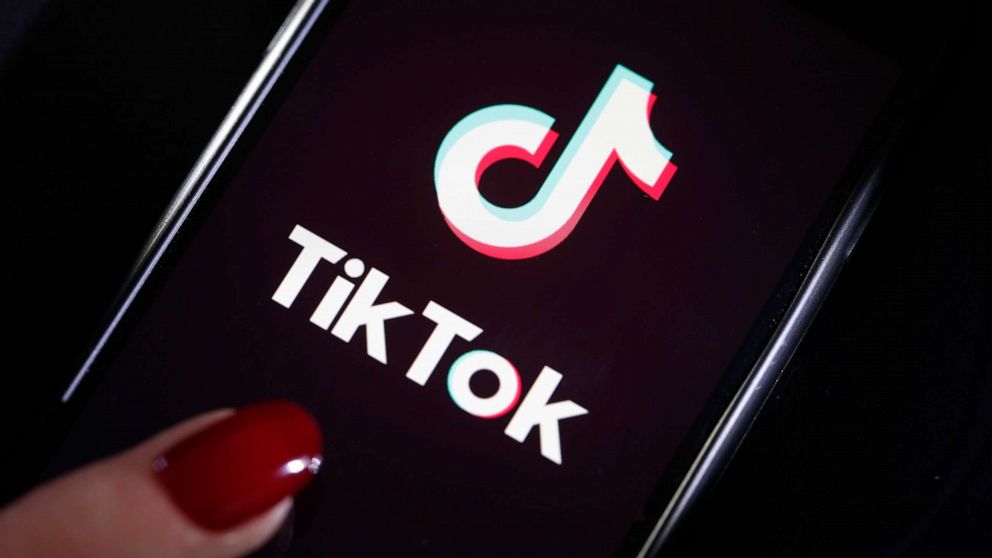 Slap Kings
Remember when Candy Crush rated number one not just in Egypt but worldwide even? Candy Crush remained number one until quite recently but was pushed down the ladder by a cooler trendier game called Slap Kings. The game is as silly as you could imagine.The motive behind the game is to slap your opponent, and the best slapper will be deemed the winner. For some reason, people enjoy ridiculous games sometimes!
Otlob
We are all huge fans of food and eating in general, from savory food to delicious creamy deserts! Rather than going out and going through the slow boring process of ordering and waiting, the best option is to order from your phone! It's quicker, easier, and get's the job better! Otlob is rated number one application for food this month! People adore their services, they're quick and the app is not confusing or difficult to use at all!
Souq
Souq is known to be the most infamous application to have mostly all products in one place online! Yes Noon is more known than Souq now due to their different variety of products. Nonetheless, people still stuck to Souq because it is the application they're familiar with the most. Souq is a multinational organization that works in various countries such as Emirates! On the other hand, you won't always find the products you want, so when that happens, move to Noon!
Hawaya
Out of all the food, shopping, social, and game applications that we use and adore, this one stands out the most. Hawaya is currently the top trending dating application in Egypt that helps you meet your hubby in no time! The application was given a good rating and has been said that the reviews about it were quite positive! Check it out and try it for yourself!
This month, you might find that bizarre application have been trending but I guess that these are the kind of apps our country tends to Enjoy!
Egypt is Going Places: Electric Buses to be Produced
Everyone who lives in Egypt tends to find difficulty moving around the Egyptian boarders. Yes us Egyptian's are familiar with using cabs , public transportation, and even the metro, but we all know how uncomfortable and unhygienic that is. Which is why Egypt is finally planning to produce 2,000 electric buses! Yay us!
Egyptian Minister of Military Production, Mohamed El Assar, stated in a meeting yesterday morning that Egypt is aiming to produce around 2,00 electrical buses throughout the upcoming 4 years. He also claims that there is a possibility that number would increase up to 5,000 by the end of 2024!
This new campaign for change is said to commence on November 2021, this upcoming year, and people are thriller to see the new changes taking initiative. If you think of it this way, this change needs to occur because with all the   people riding public transportation in Egypt, many diseases and sicknesses are easily exchanged, Which is why it's of crucial importance that they produce electric buses, especially in a time of Coronavirus which means we need to stay cautious and safe.
The first stage of the campaign consists of operating in major cities such as Cairo, Alexandra, and Sharm el Sheikh. Then they will begin producing in smaller areas. It is said that a memorandum of understanding will be signed by Foton, the American company said to produce the buses in Egypt.
Another important part of the news is that Egypt has also signed a contract with Geely, Chinese car makers, to also produce electric vehicles. Having two companies work on this will definitely get things done faster. It is under direct orders from our President Abd el Fattah el Sisi that they spread the industry f electronic vehicles throughout Egypt as a whole.
The best part of this entire procedure is that not only are these electronic vehicles aren't that expensive, but it is also environmental friendly, which is a crucial point of this entire new campaign.
We believe that it's great that Egypt is finally taking initiative and is finally capable of mustering up strength and competing with other countries. Also, for all eco friendly users, I'm sure this is great news for you! Egypt is an extremely populated country and the hygiene in public transportation is despicable.
Egypt truly is going places and we can't wait to witness all these changes. How do you see this new campaign as positively beneficial? Are there other reasons we need electronic vehicles for rather than simply hygiene and catching up with other countries?
Your Favorite 2020 PlayStation Games
This year, a flood of games, each more groundbreaking than the last, are being released in the
market. The year 2020 is shaping up to be every gamer's dream, available on many if not all the
gaming platforms. We'll show you some of our top picks and what to wait for this year.
CyberPunk 2077
One of the biggest hyped games of the decade, Cyberpunk 2077 is a dystopian themed, role
playing game, which places you as a mercenary in the Night City, an open world with six
different regions. As a first person shooter game, you obtain and learn new skills that help you
navigate and conquer any challenges ahead of you like hacking or the different types of
weaponry and combat.The character is completely customizable with all details down to the
voice. Cyberpunk 2077 will be available on September 17, 2020 on Playstation 4, Stadia, Xbox
One, and Windows10.
Halo Infinite
Continuing the epic journey of the Master chief, you yet again are faced with saving humanity
from the onslaught of the alien forces, and the fight with forerunners. The story had only been in
the planning stages in 2015, with the announcement trailer released on June 10, 2018. Though
Halo games have been known to be stubbornly exclusive to Xbox users, it has not yet been
confirmed, so other console users keep your hopes up.
Ori and the Will of the Wisps
Sequel to its 2015 predecessor Ori and the Blind Forest, Ori and the Will of the Wisps comes
back with another great platform adventure. The players control Ori, the white guardian spirit, as
you travel across the platforms and solving puzzles. The new enhanced graphics, the colours and
music, as well as the dramatic story line make for a truly wondrous gaming experience. Ori and
the Will of the Wisps will be available only to Xbox One users and Windows 10.
Last of Us Part II
A game that needs no introduction Last of Us Part II is the sequel to Last of Us. Players all
remember the epic third person action-adventure survival horror game. As you move on through
this post apocalyptic world, you pick up and find firearms and make improvised weapons to
protect yourself and others from the creatures that were infected with the mutated strain of the
Cordyceps virus. The mechanics of the game have witnessed a major overhaul with new added
features like upgrading your skills in a new skill tree. Last of Us Part II is a Sony Playstation
exclusive and will only be released for the Playstation 4.
Spiritfarer
Join Stella, the ferry master of the dead, the Spiritfarer as you explore the world with the boat
you build and gather spirits to release into the afterlife. You collect, create and use the resources you find as you lead your passengers along the mystical sea. It creates a very serene environment
for this heartbreakingly magical game, whether it be in the atmosphere or the movement itself.
Spiritfarer will be available for Nintendo Switch, Playstation 4, Xbox One, Windows 10, Linux,
and Mac OS.
There are so many different types of games that we can't wait to see and experience ourselves.
The ones we just mentioned were the tip of the iceberg, with too many to mention these were the
ones that we thought would get you as excited as we are. What games are you excited to play this year?