Our Favorite Power Couples of All Time
Happy Valentine's day everyone! Today we shall remind you of the ultimate power couples so you know you should never settle for less and must truly wait for your prince charming to come.
These are our favorite power couples of all time, from the supportive kind to the insane type, they are true inspiration of couples who have been through a lot but managed to stay together amidst all the insanity and mess.
Barack Obama and Michelle Obama
The Obamas made history in 2008 when they become the first black President and First Lady of the US, and have inspired the nations ever since over the years. They are the type of power couple who never fails to keep it real.
Talking to Oprah about love in her new book, Becoming, Michelle stated: "I always thought love was up close. Love is the dinner table, love is consistency, it is presence. So I had to share my vulnerability and also learn to love differently. It was an important part of my journey of becoming. Understanding how to become us."
Meghan Markle and Prince Harry
I believe the award for the most courageous couple certainly goes to Meghan Markle and Prince Harry who just recently become the talk of almost everyone, they're the ideal example of a couple who would literally give up anything for one another! Over the years, Prince Harry never failed to express his love and affection to Meghan in public and when he felt that she's being brutally judged as a royal member, he didn't hesitate for a second to leave everything behind and start over with her.
Ola Roshdy and Ahmed Dawood
The award for the craziest most hyper couple goes to Ola Roshdy and Ahmed Dawoud who never failed to make us laugh on the red carpet and on social media as well! Their small family is true goals and we just love seeing them all on screen fooling around, showing us a glimpse of their love.
Mona Zaki and Ahmed Helmy
We've loved them separately, and we absolutely loved them more together. They're the couple who met and fell in love on screen, they're dedicated to their work but to one another and of course their family, you won't find a power couple like this.
David Beckham and Victoria Beckham
The couple that grew stronger and successful together!
When the famous footballer met Posh Spice back in 1997, the spark was instant. David revealed to the Sun magazine, "My wife picked me out of a soccer sticker book. And I chose her off the telly. It felt straight away like we'd always been meant to be together."
Kinda Alloush and Amr Youssef
Another power couple that we have always rooted for, they have certainly been through many judgments over the year but managed to maintain a strong relationship nevertheless.
Sherif Fayed & Becky Jefferies
Couples who travel together, stay together!
The couple are all about the real things in life, cherishing the moments that matter the most and traveling together around the world to create memories that shall last forever. They're true couple goals for travel enthusiasts.
Asser Yassin and Kenzy Abdallah
The couple doesn't appear in public that much, but when they do, we can't help but instantly fall in love with them. They're just adorable together!
Amr Diab and Dina El-Sherbiny
The couple that was the talk of everyone, those who have been constantly judged because of the age difference and envied but despite it all, their love seems to grow stronger by day!
Ways Celebrities Are Spending their Quarantine
In light of everything that's been going on in Egypt, people have been stuck at home for the time being trying to make use of their time. The Coronavirus has taken a big toll on us Egyptians by basically banning us from doing anything for safety precautions.
Some people are taking the situation lately and still going out while others are respectfully trying to keep calm and safe by staying at home. Staying at home is not a punishment but rather a way to keep everyone safe. What we've known so far about the virus is that it infects people who have a very low immunity system as well as older people.
With that said, it is important to stay at home to ensure the safety of your family, your loved ones, and lastly yourself. You wouldn't want to be the reason someone you care for gets very sick all because you were impatient to wait this out at home.
Which is why, we are proud of the Egyptian celebrities who have been handling matters pretty maturely. Since celebrities and major figures are usually the people we tend to follow, they took it to their liberty to raise major awareness to their followers by telling them why it's crucial to stay at home and follow the rules. Some are even promoting for Resala because they're gathering funds to pay for people who are less fortunate and who are getting affected badly by the coronavirus quarantine.
Not just that, but some people like well known directors have been encouraging people to use their time wisely at home. Some even said that you don't need to do something major or out of the ordinary by becoming a perfect artist in one day or doing anything extravagant, you could just spend your time relaxing or maybe doing nothing, whatever floats your boat.
Tameem Younis
Your favorite comedian spent his time creating something out of absolutely nothing. Now this is by far our favor quarantine post!
Mohamed Mekawy
There you have it, this is Mohamed's way of reminding you not to forget to spray yourself with alcohol. Funniest thing yet is that he did it through the top trending Coronavirus application, TikTok. Spritz spritz!
Hend Sabri
Our one and only Tunisian actress loved by all has done a video telling people how important it is to follow protocols and stay at home in order to keep everyone safe by spending it at home.
Met Gala Postponed for the First Time Ever
 For those of you who are fashion freaks, we are sad to announce that the Met Gala, known for its buzziest fashion society, has been postponed until further notice. On Monday evening, it was announced by the museum that all programs and events will be cancelled or postponed until May 15th.
This decision has been made in order to avoid large gatherings of more than 50 people as we have learned from the health guidance outbreak for the Coronavirus. Other programmes that have been cancelled in light of the pandemic includes the annual fundraising party. Bummer!
The Met Gala which is normally hosted and chaired by Anna Wintour, is a party that people look forward to all year! Millions of people tune in on social media to watch how the guests out dress one another. It's a very creative way to get people in on the latest fashion ordeals!
In last years Met Gala, the exhibit "Camp: Notes on Fashion" was capable of raising $15 million from only 550 guests! Can you believe that? To secure a table at this event, you'll need around $200,000 and the ticket itself for one individual costs around $35, 000 and can only be purchased by invite.
This year's gala co-hosts were supposed to include Louis Vuitton Nicolas Ghesquiere , Emma Stone (Louis Vuitton's brand ambassador), and much more important people. Some such as Meryl Streep, were to attend the Gala for their first time ever! Unfortunately for them, this year they'll just have to wait and see how things unravel.
Katy Perry, Lady Gaga, and Billy Porter had played an important role in last year's event where they had stood out with their creative attires! This year, the theme of the event was supposed to back fire and stand out even more but looks like things will play out differently.
Not only will the Met Gala not be capable of raising the money they needed this year, but also people won't be able to make a grand entrance and show off the creative clothes they have had specifically made for this year! It is well known as the biggest night in Fashion, even more important than the red carpet!
Ms.Wintour had posted on the Vogue website claiming that it was out of her hands. The situation is both responsible and unavoidable. She's filled with grief since this is the first time in 18 years that the event is postponed. Aside from that, Ms.Wintour has promised to release this year's planned exhibition in May's issue of Vogue since a lot of hard work and thought has been exerted into this!
People Who've Tested Positive for Coronavirus
 Ever since the Coronavirus outbreak has commenced, word's gotten out about several people getting infected. From citizens, to Government Officials, actors, you name it! Everyone is prone to getting infected, which is why we should be careful and take serious safety precautions to protect ourselves.
The world is starting to lose control over the Coronavirus because it's forcing people and events to get postponed and stay at home to reduce the chances of getting infected. Here is a list of important people who have tested positive with the airborne virus so far.
Mikel Arteta Arsenal's Head Coach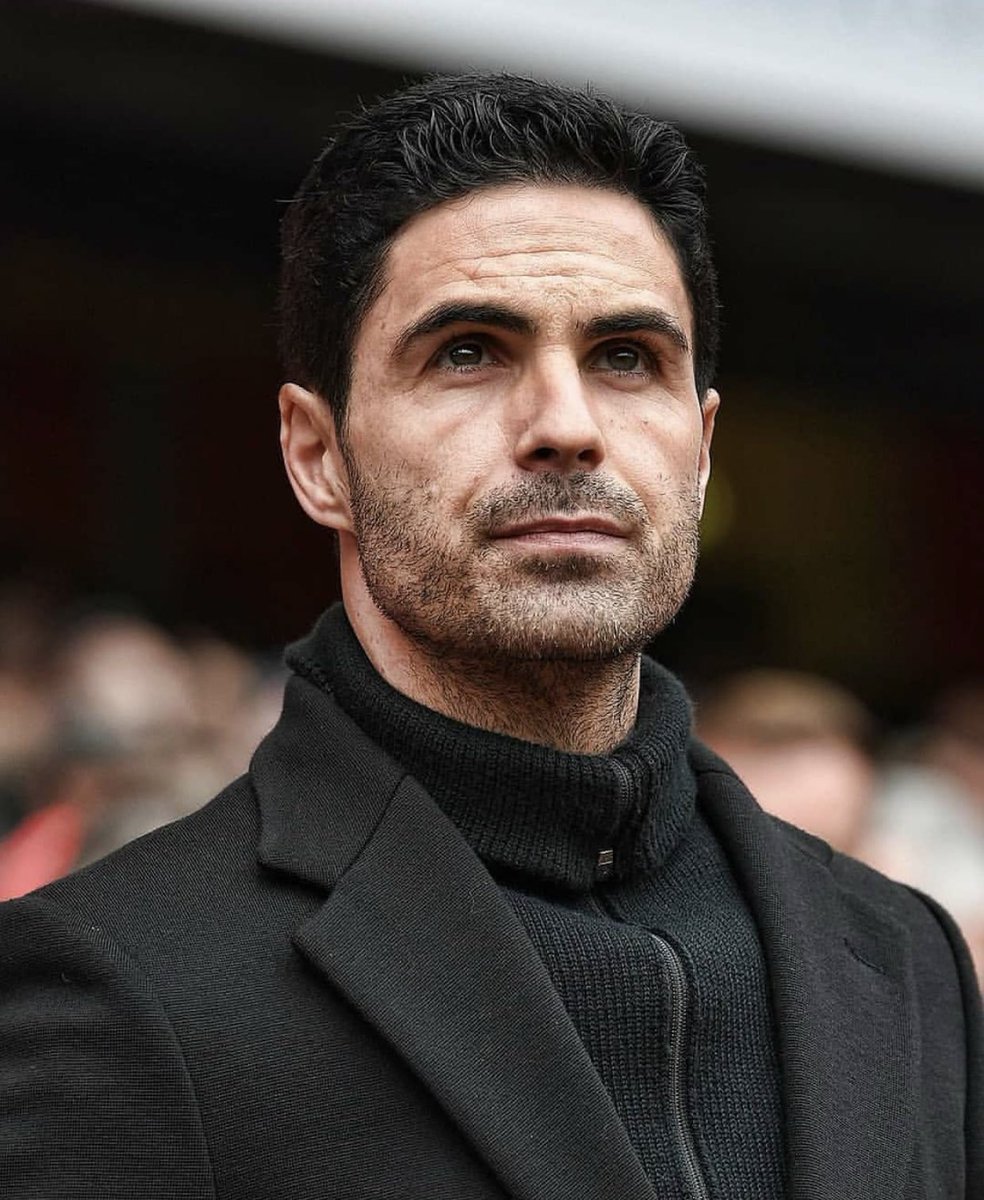 For all you huge fans of Arsenal, you'd be sad to hear that Mikel Arteta, the head coach of the team, has tested positive for Coronavirus. The breaking news of this incident has forced the club to momentarily close down and pause on all training complex.
Not just that, but they've also been sent to be quarantined and put in self- isolation. Yes it's that serious.
Arsenal was supposed to play a game on Saturday at Brighton. The Premier League already pushed ahead the list and full fixtures, this left Arsenal to be incapable of playing the match.
"This is really disappointing but I took the test after feeling poorly. I will be at work as soon as I'm allowed."
Also, Arsenal's game on Wednesday in Manchester City was forced to be called off due to players coming into contact with the rival team owner. We do hope all this comes to an end soon.
Sophie Gregoire; Wife of Canadian Prime Minister
Sophie Gregoire Trudeau, the beautiful wife of Canadian Prime Minister Justin Trudeau was claimed victim by the Coronavirus. She has tested positive for the virus and is now in the procedure of quarantine. Unfortunate for the couple, they can't be in contact with each other to avoid infecting Justin.
 Rita Wilson & Tom Hanks
Previously this week, Tom Hank's had tested positive with the infectious Coronavirus. That briefly led to his wife Rita Wilson becoming infected as well leaving them both victims of this virus.
The stars becoming diagnosed had forced Australia's Nine Network to commence what is called a "Crisis Plan". David Campbell had previously sat with Rita Wilson prior to finding out she was infected.
"She was delightful, it was really nice, she didn't seem to have any symptoms of anything, she was very cautious," he said. "She actually made a joke coming into the studio saying 'we shouldn't shake hands we should bump elbows.' So we bumped elbows."
You have got be careful to avoid direct contact.
Fabio Wajngarten; Brazilian Public Official
Fabio Wajngarten, Communications Director and Brazilian Public Official had spent the weekend with President Donald Trump in Florida for certain events. Later on, Fabio had unfortunately tested positive marking him the first person to be within close proximity of the President Donald Trump. On the other hand, the White House reported on Thursday that Donald is not planning to get into self-quarantine or even get tested.
Donovan Mitchell NBA Star
NBA and basketball fans, ESPN reported on Thursday that the Jazz Utah star Donovan Mitchell has tested positive for the virus. Apparently he'd been infected for a while but hadn't found out until Thursday, which was unfortunately the first full day of the NBA hiatus. They were supposed to play on Wednesday in Oklahoma City where Thunder and Utah were to play against each other, but moments before the game commenced it was called off due to Donovan testing positive.
Daniele Rugani Italian National Soccer Team Star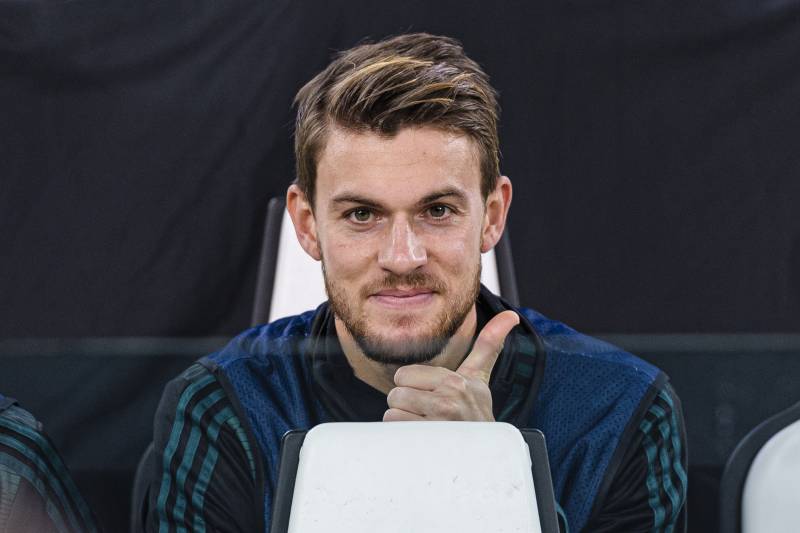 Juventus, Italian Soccer Club had announced on Wednesday that the team's defender Daniel Rugani was tested positive for the airborne virus. Unfortunately, Rugani is the first international Italian to test positive for the virus.
On the other hand, the team stress on the point that 5 year old Rugani had no signs of any symptoms whatsoever. Juventus was supposed to play a match against Lyon but was later cancelled by the UEFA after news on Rugani testing positive on Thursday.
"I've already received so very many messages. But I still want to reassure you that I'm fine, so don't worry," Rugani, who was in self-isolation, wrote on Twitter.
Listed above are most of the important people worldwide who have become victims to the airborne virus. Stay safe everyone!