Not Your Ordinary Valentines Day Food!
It's the time of the year where love is in the air and gifts are being exchanged! A cooler more sentimental way you and your lover can spend valentines day is by spending your day in doors and cooking valentines day themed food and deserts! You don't even have to surprise each other, you can book spend intimate time by cooking a romantic meal together!
Not Your Ordinary Pizza!
Pizza is the tastiest and easiest food you can cook! Why not spice it up a little by baking a heart shaped pizza! It's delicious and is based on a valentines theme! Open up a bottle of wine and enjoy a romantic day in with your partner.
Valentine Cake Pops
There's nothing tastier than cake pops dazzled in heart sharped sprinkles to either have for dessert with your hubby or to even snack on the entire day! They're super easy to make and even fun in the baking process!
Not your Ordinary Breakfast!
We all have a craving for pancakes and all of the cool flavors, sprinkles, and toppings you can add to it! Why not wake up early and surprise your darling in bed with beautifully decorated heart shaped pancakes with the topping of their choice? This is a great way to kick start your valentines day morning! It won't take time and the ingredients are also very affordable. Get creative!
Not Your Ordinary Brownies
Brownies are a persons best friend and is rare for people to dislike. Why not turn up the music and enjoy baking heart shaped brownies with your lover?It doesn't matter what flavors or toppings you could use, all that matters is that your spending some quality time with the person you love. This tasty desert also has affordable ingredients so don't you worry about the cash!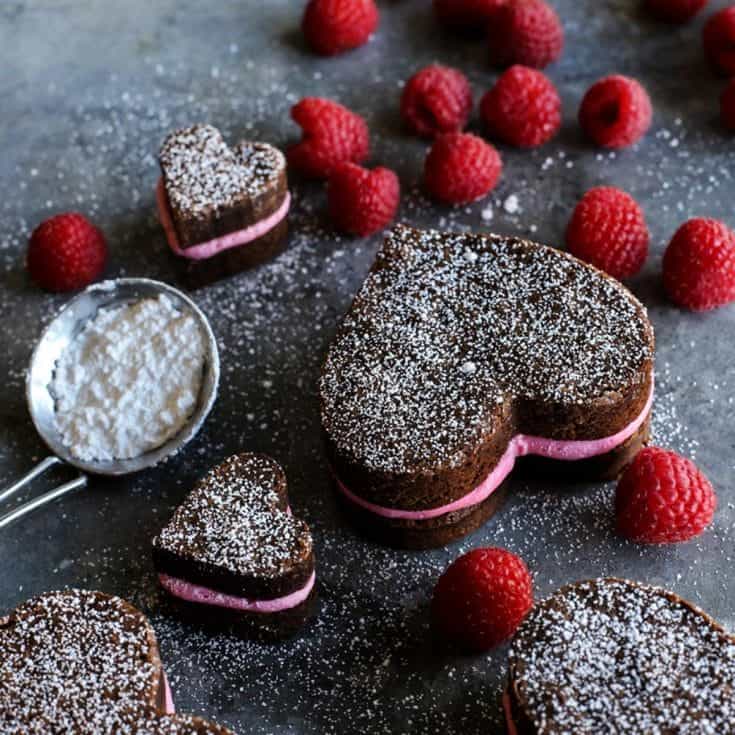 Not Your Ordinary Smoothie Bowls!
Smoothie bowls are tasty ways of getting your daily healthy intake by adding all the fruits, vegetable, and seeds you desire! But this year, take valentines day to a whole new level by making your hubby a delicious smoothie bowl by using ordinary ingredients, all you have to do is find a heart shaped bowl and even add the toppings and fruits in a heart shape!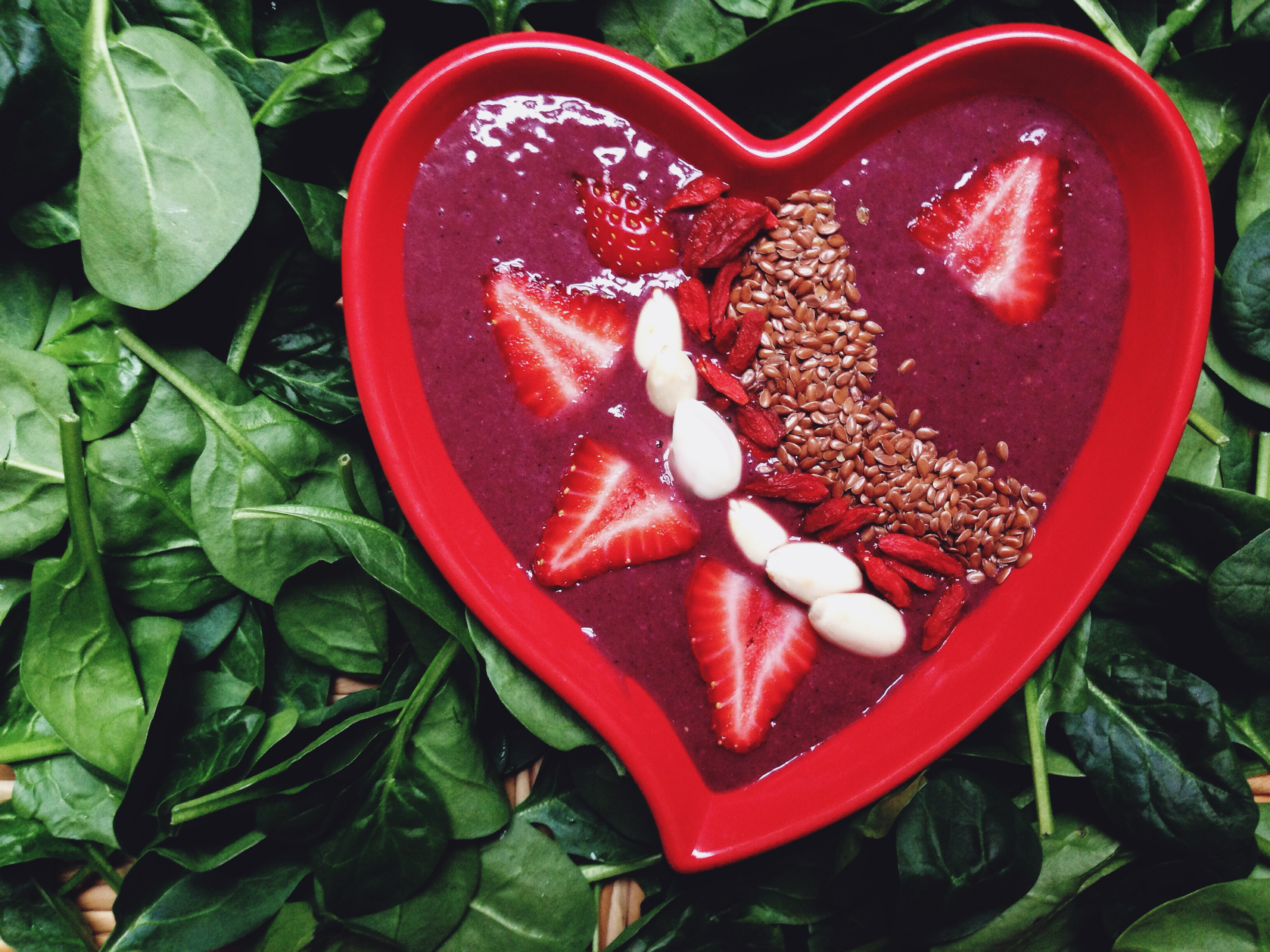 At the end of the day, it doesn't matter what you do for valentines day or how pretty it looks, the thought itself counts! The things mentioned above doesn't have to be done at how. You could take things to a whole new level by scouting for cool places you two could have a picnic in and cook/bake all of the above, put them in your picnic basket and hit the road! Have a tasty valentines!
Citroen Advert by Amr Diab is Backlashed Over Sexual Harassment
In an advertisement for the Citroën car, starring Amr Diab a highly established Egyptian Singer was scandalized for sexual harassment. The advertisement had featured a scene when he almost hit a woman with his car, crossing the road Infront of him. The star had had snapped a photo of the beautiful lady without her consent using the car's knew future to take photos, and connecting to the phone. The two are seen together having a good time, after he snapped a photo of her. The creepy advert had implied, harassment, specially from a sixty-year-old singer who is admired by youth. The iconic singer, seen by individuals as a role model. Though intended to feature the cars camera, and its features in the short advert, the advertisement was backlashed and fired for sexual harassment online, by pressure the French company had filed an apology for the commercial. The video is not approved by the audience online, as a consequence the company had issued this statement "We deeply regret and understand the negative interpretation of this part of this film. With our business partner in Egypt, we took the decision to withdraw this commercial from all Citroën channels and we present our sincere apologies to all offended communities by this film,", and no comment from Amr Diab on this video. As feminists online are outraged from the video and, oppose the idea of photographing girls on the street without their consent. In closure the advert had promoted a disgusting act of sexual harassment that should be disregarded from society.
So, What Was Up With 2021
This year was fueled to the top. We could all agree that 2021 was a hard year, and at least
for all of us, with the corona virus, and arduous events this year was impeccable. The year
had its highs and lows just like anything. But in reality, the year was filled with the most
crazy and peculiar events. Events that changed our lives, and alternated the way we deal in
eery day, and events that made statements about how we feel towards each thing. The year
was a preposterous period, if you had a strange period of time, or found it absurd take a
look at these events below.
2 Kim ad Kanye the well-established Hollywood couple had called it quits
3 Vaccines are out for the Corona Virus
4 Brittany tells her side of the story, Paris gets married, and Lindsay gets back to acting
5 the internet is bombarded with its latest Avant Grand couples Kourtney, Megan, Machine
Gun Kelly and Travis Barker. Bringing back grunge vibes.
6 Meghan and Harry turn the world's head with their Oprah interview
7 we are all united with the spider man's no way home
10 Gigi Hadid and Zayn Malik Breakup
11 Emily in Paris controversy
12 The reunion of the beloved sitcom friends
13 Adele Dropping a new album
14 Addison Rea and Kourtney Kardashians Friendship
15 Ariana Grande getting married
16 Harry styles and Olivia Wilde relation ship
Bullying in Egyptian Youth and the Girl Code
We have all been victims of bullying in our lives, but at what extent will it affect our society? Egyptian youth are rapidly emerging and off to a bright future, but is it really bright when you are crippled and demoralized from one another? Manners are essential and influential in our lives, talking graciously, smiling to another, and embracing positivity is part of who we are as humans. A complex obstacle that faces our generation daily is that we hinder each other with words, actions, and coarseness. The unpolished generation is daily becoming, more vulgar, as they find each other foolish and insane for the most unreasonable ways. Common Communication with one another is found to be ignorant and arrogant. Girls between ages 14 to 30, in educational institutions, are extremely abusive to each other, and scandalizers are extremely common. The circulation of rumors, and barbaric actions to one another are also extremely common. Usually, reffering to the girl code, girls are supposed to support each other, and not backstab one another. A person who does not support one another, or causes botherations to another, is considered harmful to society. Another perplexing issue facing society is emotional manipulation and group circulation against one person. Emotions are reactions over anything or occurrences that happen. This dark circle of manipulation and mind games can drive people to collapse. Emotionally manipulating a person, or grouping against a person, is not a trait to be celebrated but a trait that is found to be pathetic. Only a person who is pessimistic and miserable will emotionally manipulate a person. In addition, they tend to degrade from one another, quarrel, and give off cold behavior. The creation of scenes, quarrelling, and humiliating each other publicly is a despairing issue that people face. Quarrelling, shouting, swearing, and humiliating between people will be a mortifying issue for our society in the future. How can we expect people to live with such grief and anger? When people respond to an individual's natural behavior with a rude manner, the individual will feel negative emotions. Behavior differs from one person to another as a result of upbringing. when a person talks, acts, or tries to approach you with physical violence, then the answer is a big NO. Even if you're at the street or anywhere in the world physical violence is not permitted. Once again, even if you're approaching someone, physical violence is not permitted by any means. An obstacle that is also faced in our society is that people enforce their opinions, rules, or orders on each other. As fellow equals, I respect you, but I don't need to listen to you or do what you want. I do belong to myself, and so do you. In an age of innovation and impowered women changing the world, we still have the urge to break each other down. With ladies like Angela Davis, Malala, Madonna, Annie Easly, Kamala Harris, Halimah Yacob, and Mary Barra, it is clear that the world is filled with smart, outstanding women. Therefore, women shouldn't breakdown each other. Instead, they should support and empower one another, in order to shine the light on more women of glory. Spread love and positivity to your sister rather than your inner hate. Spread love to receive love.