Must Know Coconut Beauty Hacks
Coconut has been known to be a girl's best friend for all its beneficial reasons! Not only could you use it for cooking, but you could also use it for several beauty hacks! You'll be thanking us by the end of the article because once you start incorporating it to your day to day life, especially in winter, you'll see instant changes!
DIY Deodorant
You read right! Coconut is amazing to add into deodorants, especially DIY ones. Coconut helps in keeping things moisturized and avoid getting irritation in the armpits, specifically after shaving! You could either only use coconut oil if you're looking for a deodorant without odor or could add your favorite essential oil to spike it up a bit! Options for fresh scents are lavender and maybe even lemon! Yumm! All you need for making your home made deodorant is coconut oil (Organic or oil), 2 table spoons of corn starch, 1 tablespoon of baking soda, and the essential oil of your choice!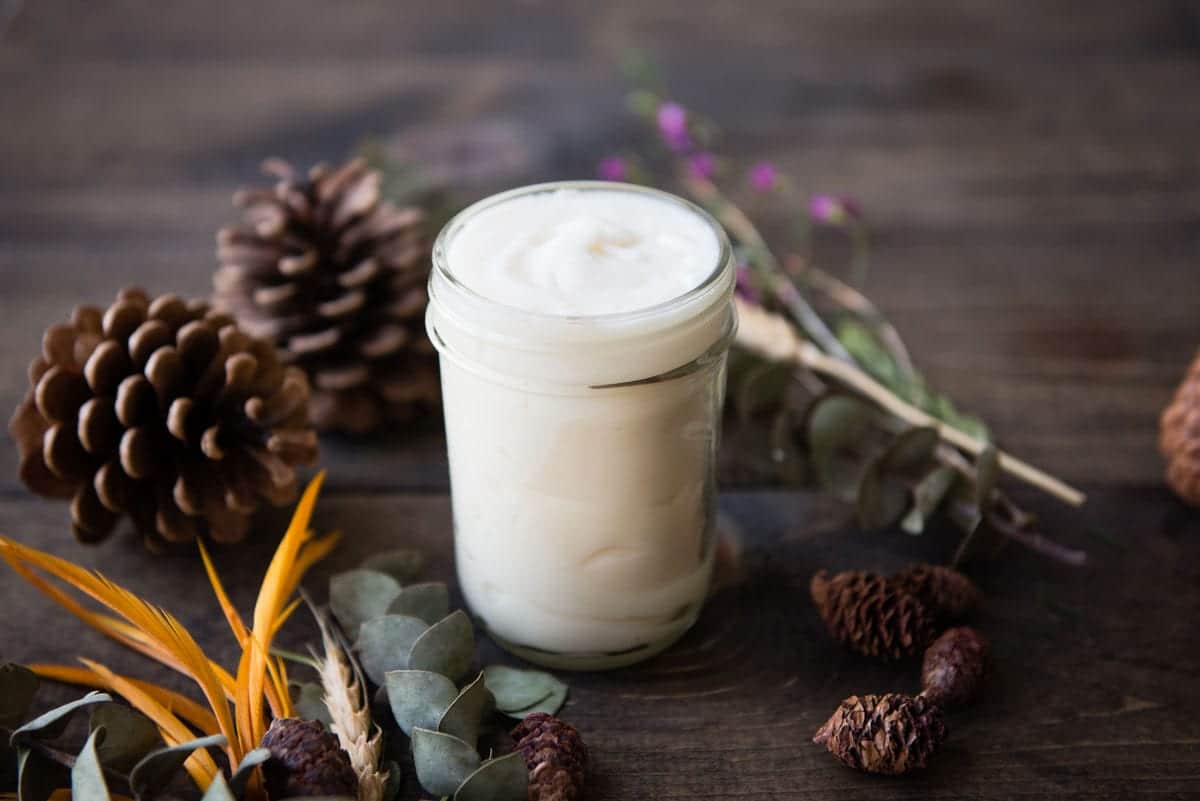 Nails
As women, our skin tends to get super dry and ends up cracking in winter. On normal days, you might tend to use soap detergent for washing the dishes a lot too. Which is why, you are in deep need of keeping your hands and cuticles especially moisturized! Massage your hands at least two times a day with organic or non organic coconut, it helps eliminate dryness and also is a great way of strengthening and growing your nails as well!
Hair Masks
You have no idea how coconut does wonders for hair, especially long dry hair! Do it yourself and add coconut in your hair masks however you please! I promise you're hair will be super silky and especially healthy. For better results, mi the fantastic hair duo, castor oil and coconut oil. Castor oil is known for helping the hair grow, but due to its thickness, it's best if both coconut and castor are mixed. Let your hair mask seep in for as long as you want then wash and go on with your usual shower routine!
Oil Pulling
The best way you could and should be using coconut oil is for oil pulling. Oil pulling is the act of putting a spoonful of coconut oil and then swishing it in your mouth for about 15mins or less for at least twice a day. It's super important because it helps kill bacteria and germs in your mouth, great for overall oral health, breath, and most importantly if used consistently, will help whiten your teeth!
Say No to Shaving Cream
Rather than spend a ton of cash each month on shaving cream, go for a better alternative! Coconut oil is extremely moisturizing which is why if you're shaving, prompt for coconut oil. Organic coconut oil especially will get the job done! It's cheaper, easy to attain, and super healthy for the skin!
Make up Remover
Personally, I prefer using coconut oil as a make up remover rather than super expensive make up wipes. For one, it's my go to because coconut oil is super nutritious for the face, especially after a harsh day of having make up on your face! Make up remover is too expensive, which is why a cheaper, healthier, and easier alternative is coconut oil! Some people aren't fond of putting coconut oil on the face because it supposedly blocks pores, while its quite the opposite, coconut is the least thick oil out there which is why its super safe for the face. All you need to do is cleanse thoroughly afterwards for clean pores!
Lip Moisturizer
Our lips are the least part of the body that we tend to take care of. Even if they're not burning or itching you from dehydration and dryness, it's an essential part of a girls routine! Moisturize your lips as much as you can, especially in harsh extreme weathers, whether it be summer or winter. You could use coconut oil as the best go to lip moisturizer! If you're looking for a scent, feel free to add essential oil such as mint, rose, or lemon even!
And there you have it, here are your cool healthy budget free alternatives for using coconut oil! All you have to do is purchase it once and voila, use as you please for basically anything! Coconut truly is a girl's best friend, which is why it's super important to have it within reach or even in your bag! Try these cool hacks and let us know, do you enjoy having coconut oil as your go-to?
Click on the video below to find out the cool ways you could use Rose water in your daily lives!
Cairo University Making History
In light of the Coronavirus outbreak, many scientists, researchers, and doctors have struggled to contain let alone combat the pandemic. Which is why Cairo University took things to a whole new level by initiating 5 research units.
The research unit is composed of around 25 scientists, professors, and researchers who will commence working on developing medical treatment for the Coronavirus .Associate Professor of Biophysics, Abo Elfiky, is part of this new found research team and has already published two research articles in various international journals to show people the possible treatments for COVID-19.
The research project that the following people are about to embark on is surely to be effective and to make us very proud to be a part of this. We have found out from this initiative that the virus enters the human body. The spikes that are latched onto the virus are in charge of sticking to the normal body cells we have in our body.
Cairo University needs  to crack the code by trying to understand the dynamics of the spike protein as well as the receptors that are on our cells, only then will they be capable of finding a means to stop the virus from entering the cells in the first place.
On a side note, the team is also looking for a way to target and fight the virus before making its way into our cells. They're also finding a way to prevent the nucleus from duplicating the virus's DNA thus reproducing throughout the victim's entire body.
The general idea of finding a cure for a virus is to work with what is known to have worked with other diseases. In this case, they have tested drugs that have treated Malaria, HIV, and Ebola. Doctor Elfiky is working on re-purposing the medication used for Hepatitis C.
With that said, this doesn't mean that everyone should empty out their pharmacies from Hepatitis C medication, we don't need another disaster. Trump had previously caused a conflict where he had misleadingly tweeted that the Malaria medication is a game changer in the history of medicine. This had caused a shortage for the medication, leaving people who are in deep need of it quite sick.
We're glad progress is being made and that Egypt is partaking in changing events as well as devoting their time and efforts to help save not just their citizens, but the world as a whole.
The Brighter Side of the Coronavirus
Ever since we have detected the beginning of the Coronavirus, people have gone rabid with worry and fear. Our community and citizens of the world were in fear for their health and even lives. We have lost many loved ones throughout this pandemic crisis, which is why people are scared for their lives.
Many countries around the globe are forced to stay at home for their own safety as well as the safety of others. The government has taken it into their liberty to use this free time where the streets are empty to fully and thoroughly sterilize the streets in hopes of getting rid of the Coronavirus outbreak.
So far, people keep thinking that the pandemic is only bringing negativity and taking away the lives of so many people, but what if you saw things from a different perspective? Have you ever wondered that there actually is a positive side to this virus? That maybe this is God's way of reminding us of the things we have always neglected and keeping the environment safe?
Ever since the Coronavirus commenced, less people were roaming the streets. This lead to fewer cars in the streets which lead to less pollution. Do you notice the chain that is going on? Mankind has always been destructive to mother nature. The population is increasing on a global scale which means more pollution, more sickness, more trouble.
Just two weeks ago, Egypt has experienced a heavy three day sand, thunder, and rainstorm, and has taken a big toll on people. Some lives were lost, whether animal or human, and the streets were left completely flooded, leaving people stuck at home.
A similar situation had occurred a few days ago in Dubai where they had witnessed severe storms and thunder. Haven't you guys considered that this is God's way of trying to clean and rid the world of all diseases and pollution and to even help calm down the virus? If these storms hadn't occurred, people would still have gone out of their houses which probably would have provoked the virus to spread even more.
Not just that, but ever since quarantine has commenced, pollution has decreased, animals as well as endangered species are no longer endangered. See what's happening? The human race has become very destructive to the land they live on as well as their inhabitants, whether they be human or animal.
Take this time to truly reconsider and think of all the things that went wrong; why they went wrong because we are the reason and we are the cause. We are the reason the virus is spreading because we're too selfish to stay home for a few days to ensure the lives of others. We are the reason why animals and rare species are getting endangered. We are the main reason and source of land and air pollution.
Look at the world today, everything is clean, animals are healthier and happier, the world is a better place without humans interfering. So please, take the time to rethink everything that is going on and plan for a better and cleaner future. The virus was just a reminder to us, to awaken us for all the wrong doings and destructiveness that we have created upon each other. We've taken many things for granted, the lives of our loved ones and even our parents. Use the time to rethink.
Presidents Sisi and Xi Jinping to Stop COVID-19
In light of all these conflicts that have been rising ever since we have discovered the Coronavirus, our President Abdel Fattah el Sisi had phoned Xi Jinping, the Chinese president in order to discuss all the ways they could assist each other to end the Coronavirus outbreak.
President Sisi had praised and honored China for all its outstanding methods in hopes of trying to cope as well as contain the virus amidst their country. Which is why he had expressed great interest in wanting to partner up with them and cooperate together using both China and Egypt's health institutions.
On a positive note, Xi Jinping had also expressed great interest in all the methods Egypt has been using so far as to try to contain the virus as much as possible, many countries have shown gratitude and support for our way of dealing with the Coronavirus.
China is in deep need of help during this crisis because their population is double the Egyptian population which makes it even harder to maintain as well as contain. Hence, China is fully ready to help assist Egypt in fighting this as long as they get help and cooperation in return.
On President Sisi's official Twitter account,he had said that he is closely following up the state's efforts to combat the spread of the virus, saying "As I pledged yesterday, we are precisely continuing our procedures to combat this pandemic in order to preserve the health and the life of every Egyptian citizen."

"I call upon all [Egyptians] to fully abide by these measures to keep Egypt in peace and security… I pray to Allah Almighty to grant us success in what we do to serve our dear country, Egypt," Sisi said.
President Sisi is still stressing on the  crucial importance of us having to remain at home to break the chain once and for all. So far, the number of infected people has risen to 327 with a death toll of 14.
We hope that both countries merging tactics and forces to "break the chain" will help end this outbreak once and for all without any more people having to get hurt.