Mo Salah, Mena Massoud Awarded at GQ Middle East awards
The GQ Middle East Men of the Year Awards is a chance to honor the men and women who are doing an outstanding job of shaping the landscape for the region's culture and in this year's awards, Mo Salah and Mena Massoud didn't fail to make us proud once more.
The awards recognize achievements in various fields including fashion, film, art, television, sport, social justice and literature and these year's winners are Mo Salah, Cheb Khaled, Mena Massoud and Nadine Labaki.
Liverpool and our star Mohamed Salah won the title of 'Man of the Year' while Mena Massoud won the award for the breakthrough talent, both well deserved, both gave us pride.
The ceremony was held at the Louvre in Abu Dhabi on Monday evening and in receiving the award, Mo Salah dedicated it to his loyal fans and supporters, "They always support me," he said. "Everywhere I go I feel the love and support."
Everything you need to know…https://t.co/LoJCV975M0

— GQ Middle East (@GQMiddleEast) October 7, 2019
"I'm grateful and blessed that I booked Aladdin, but ultimately it was because they were looking for a Middle Eastern actor. I want to get to the point where me, Rami Malek, Henry Golding, all these actors are just booking roles that are written for people, for human beings – whatever Joaquin Phoenix or Tom Hardy are playing." Massoud said.
CIFF Becomes The Fist Arab Festival To Join The 5050×2020 Pledge
This year's edition of Cairo International Film Festival (CIFF) will be dedicated to gender equality, making the festival the first in the Arab world dedicated to equality across the board.
The festival is also following in the steps of Cannes Film Festival's 5050×2020 initiative and assume a parity pledge that will guarantee an even presence of male and female directors at the film festival.
The festival will publicly announce the percentages of women participating in the film programming and selection teams, in addition to the percentage of films submitted by woman directors and the ones selected in the official programme.
The Cairo based festival had also been granted the status of "Oscar-qualifying festival" by the Academy of Motion Pictures Arts and Sciences last year, and this year's event will see winners of the "Cinema of Tomorrow" competition go on to compete in the Short Film (Animated and Live Action) category at the Academy Awards.
Speaking about the challenges in organizing a festival amid the current situation and assumed aftermath of a pandemic, Mohamed Hefzy, the festival's president, stated that despite the odds, CIFF is "committed to holding a successful and safe edition while putting high emphasis on the safety and wellbeing of its staff, as well as local and international guests."
CIFF is scheduled to run from 19th – 28th November 2020 and is currently accepting submissions through their website.
Highlights from "One World Together at Home" Concert
As you all know, yesterday's calendar marked the celebration of World Heritage Day. In light of the coronavirus, World Heritage Day was very important for us and many people have showed appreciation and gratitude.
Many countries have celebrated this special day in their own way. For instance, Egypt gathered a large number of well know singers such as Tamer Hosny, Nancy Agram, Mohammed Mounir, and much more. The concert was amazing and quite touching, it was exactly what we Egyptians needed.
Another main event that witnessed dozens of stars on a global broadcast called "One World Together at Home" was magnanimous. It had a great combination of comedy, music, and most importantly stories from our saviors: Doctors, Nurses, and Grocery Workers.
An additional 6 hour streaming event included important appearances by Lewis Hamilton, major sports stars, British Forumula One, and much more. Also, many influences had joined this special day.
The main motive behind the concert that had occurred yesterday was to show unity and solidarity for front-line workers. This message truly moved thousands of people across the globe.
The highlights of the event was that it was organized by our one and only savior: World Health Organization (WHO). This was very important to point out because they aim to spread awareness regarding social distancing as well as trying to protect people from catching COVID-19.
Another important highlight of the night was the appearance of your favorite singers such as Lady Gaga, Celine Dion, Billie Eilish, Elton John, Muchael Buble, John Legend, and more. They all did an amazing effort and were like music to our ears.
The event aimed in encouraging companies as well as philanthropists to contribute to the WHO Solidarity Response Fund for COVID-19. For instance, Lady Gaga alone had raised $35 Million to help aid these corporations.
They also highlighted how you don't need money to attend this worldwide concert, that all you need to do is attend and enjoy this unifying moment.
 "Put your wallets away, your credit cards away, anything away that you need to and sit back and enjoy the show that you all very much deserve," Gaga told a news conference last week.
We would like to thank everyone who partook in joining this event and entertaining people all around the globe. People sang their hearts out and chose amazing songs to play for people. You left our hearts warm and full of love.
How to Prepare for Ramadan: Quarantine Edition
This year, when the calendar struck 2020, the world has taken a bizarre turn. The novel coronavirus had finally shown its true colors and has taken over the entire world. This has left us all in quarantine as well as curfew and laws to abide by. Not just that, but it has left us all in a terrible depressive state.
Almost everything that has anything to do with gathering has been either cancelled or postponed which left us all quite bummed out. In terms of religion, Christians and Muslims are devastated for being incapable of celebrating important events this year.
For instance, Easter has been cancelled in Egypt in fear of large gatherings worsening the situation at hand. Worst part of all, Ramadan and Eid will play out quite differently for us all, which is why, we need to be prepared to get out of this depression we've all found ourselves in by getting ready for a weird yet holy month of Ramadan.
 Put the Needy First
The coronavirus has left Egypt in a bit of a mess, especially for people living in the streets with no shelter or food to let them live by. Which is why, the most important thing to do this Ramadan is to remember them by going through your entire wardrobe and shoe cabinet and get rid of the things you do not need or already have in excessive amount. Keep them in your prayers and remember them on a daily basis by trying to do something good for them. Remember, they are the ones suffering the most in times like these.
Shopping List
First things first! Get your notepad out and start jotting down all the things you'll be needing for Ramadan. Whether it's pasta, rice, and other ingredients to create your perfect oriental ramadany dish, you need to be fully stocked! Also, don't forget the decorations!
Make sure to write down essentials such as toilet paper and any other thing that your family may need. It is crucial for us to keep the needy in mind by gathering up as much items and food that you can to put in order to give out to the poor.
Clean, Clean, Clean!
Before officially starting your Ramadan preparations, it is a must to clean out your entire house from top to bottom. Cleaning is a great way of setting up and preparing your space to allow room for positive energy. Cleaning is some sort of a way to cleanse the energy around your house and allowing the light to come in. This step is very important to having the right Ramadan vibes.
Setting -Up the Vibe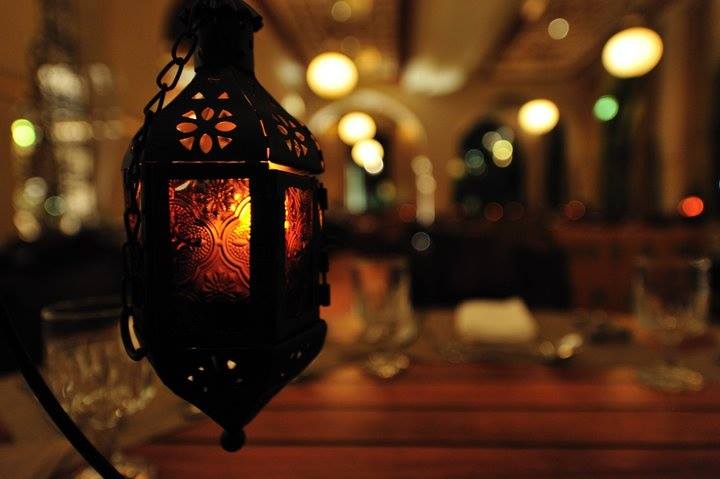 Since we're all in a bit of a rut and are upset with being incapable of having gatherings with friends or family in light of social distancing, we cannot let that stop us from setting up aa Ramadan vibe for our household. If you'd like, change the order of your furniture and allow some newness enter. What's the best part of all is that you get to lay out all the cool Ramadan decorations you've stored from last year. From table clothes, to lantern lamps, it's time to get pumped!
There you have it folks, your ultimate guide to a holy Ramadan. Yes, things will be different this year. But remember, it's all about spreading positive vibes.