I lost you the moment I laid my eyes on you
I lost you the first time you gazed back
I lost you when I first let you hold my hand
I lost you when I told you my first secret,
When I untuned my voice for you, when you started favoring me.
I lost you when your face was one breath away from mine
I lost you when I told the joke I knew would make you laugh
I lost you when I showed you how good of a listener I can be
I lost you when you thought you could pour it all onto me
I lost you when you tore the shield guarding your heart and let me in
I lost you when I made you feel like you'd found what you've been looking for
I lost you when I made you feel at home
I lost you because I'm there one moment, but not the next one
I lost you because my heart is too fragile to hold you in for more than two ticks
I lost you because you've made me feel vulnerable
I lost you because I do not belong to you, or to anyone else
I lost you because I would die if I couldn't breathe outside your water
I lost you because I do not desire to be the one, I'm the other woman
I lost you because you thought I was lost, and tried to show me the way
I lost you because you couldn't see me for who I am
I lost you because I know not how to love, but how to plague, how to possess
And I do not take interest in what's already mine.
I lost you the moment you thought I was worth wasting your time.
I lost you because my spent soul makes me blind.
I lost you when you thought that I would put up a fight,
So not to lose you.
Ice Cube Hacks for Flawless Skin
We all tend to embrace the cold especially on a hot boiling day, it helps keep you refreshed and cooled down. For you girls out there who enjoy creative hacks to make your skin feel and look better, read on and find out how you could used ice cubes for better healthier skin!
Glowing Skin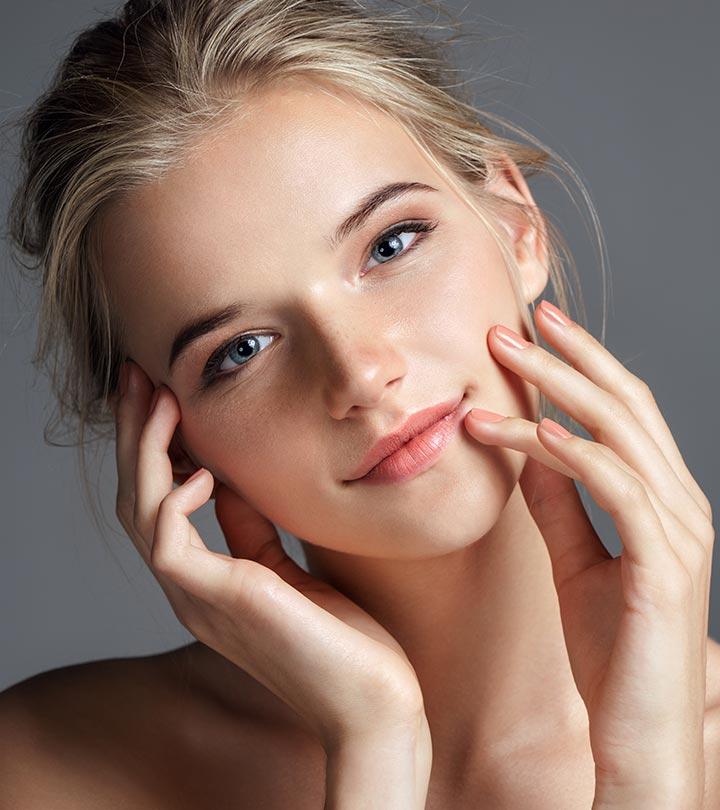 The amount of products you girls purchase and spend all your money on for amazing skin is insane! Which is why you should keep your cash for necessities and use ice cubes for glowing skin. Massage your face with an ice cube on a daily basis for better blood circulation and a brighter face. Give this a try and come thank us later!
Enhances Product Absorption
This is one of the coolest tricks in the book, bet you've never heard of this one before. After having added serum or cream over the night for instance, grab a cube of ice and gently rub it all over your face. You won't believe how much this trick helps absorb the product on your face even more. Also, it creates a pulling affect on your skin, making you feel a year younger!
Bye Bye Dark Circles
We all struggle with dark puffy eyes, especially in the morning. Purchased several dark eye creams and it isn't changing anything? Boil rose water mixed with fresh cucumber juice, freeze the mixture over night and use a cube per day. Gently apply it under your eyes but bare in mind, this trick won't work over night. you could even compensate with rose petals even! Patience is key; you have to do it frequently to start seeing results.
Acne Free
Acne is one of the worst nightmares a girl could have, they're painful and an eyesore! Which is why, if you struggle with acne, pimples, or bumps on your face even, it is ideal to use an ice cube to work their magic and make them disappear! No strings attached. Not only will it rid your face of the acne but it will also help soothe your pores.
Shrinking pores
Your face naturally has pores that secrete oils thus making it cleaner. Sometimes though, these pores are too big and tend to hide dirt inside them regardless of the cleansers you use or the amount of times you wash your face. Rubbing ice cubes on your face will allow the pores to shrink on the long term if used constantly. The cold helps shrink and pull back your face as if you're ten years younger!
Flawless Foundation
This beauty hack has never failed anyone. Do you apply make up quite often? Struggling to find a good primer that will help your makeup look flawless? Well, rub an ice cube on your face before applying your foundation and believe me, it will do you justice. Not only will it help your make up last longer but it will also give you a glam-on look!
Exfoliate!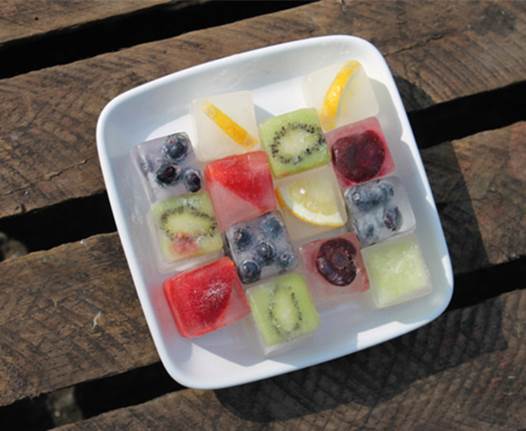 When it comes to using amazing exfoliating products for your face, there's nothing better than ice cubes. Ditch those pricey unnatural products and create milk ice cubes. Milk contains a certain acid that helps remove dead skin cells, so when frozen and applied on the face, you'll feel a natural glow!
Softer Plumper Lips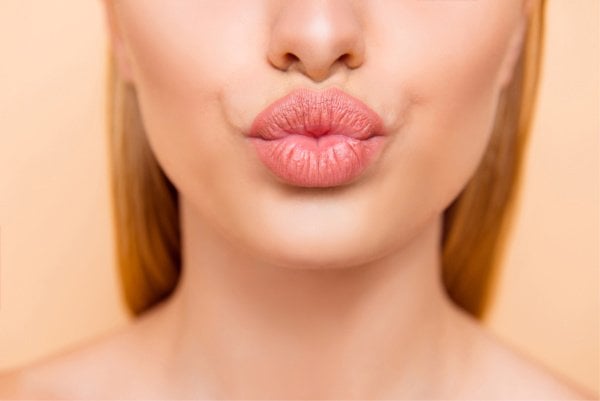 Sick of having dull thin lips? Craving to get a plumper, bigger, and fuller lips? Well what if we told you you could do that all the way from home naturally rather than getting them done? Rubbing ice cubes on it will not only give it a rosy natural color, but will also leaving them looking more plumped and soft than you could imagine. Don't forget to moisturize after that, that's crucial!
Natural Makeup
Most of you gals are always in a rush to be somewhere or get something done and you rarely have the time to get your make up done. The coolest trick is to spare yourself at least 2 mins to rub your face with an ice cube, it will leave you looking fresh, plumped, and also give you a natural glow without having to put make up on!
The Chinese Secret Recipe to Curing COVID-19
The world has been struggling to find a cure to help end this coronavirus once and for all. Many lives are being taken away from us and others are getting severely ill due to the symptoms they are carrying.
While searching desperately for a cure, the most people that have been doing so are pharmaceutical companies. Day and night, they're looking for ways and drugs to use in hopes of ending this all. Testing malaria drugs and even the Japanese anti-viral "Avigan" has commenced but non has proven effective so far.
What if we're looking in wrong places and testing all the wrong medications? the Chinese have been digging somewhere else for a cure, somewhere more holistic per say.
Throughout the pandemic, they have been using holistic methods such as herbs and natural remedies in order to cure or simmer down the virus, so far, results have proven that these remedies may actually help put a stop to all of this.
A Chinese scientist claims that the combination of flowering plants and honeysuckle, traditional medication per say, can actually help fight the deadly virus. people have shopped for medications, emptying pharmacies in search of a remedy.
studies and testes are on the run to find out if using a Japanese plant alongside natural remedies will heal COVID-19 patients.Traditional medication was widely known during the SARS epidemic which is why maybe, just maybe, we're be lucky enough if this is actually the cure.
Some doctors are concocting a series of herbs for each individual who has been infected with the virus. So far, it actually has been working to help maintain the virus and lessen the severity of virus. These doctors explain the importance of precision by having to put specific doses for each patient depending on how badly the virus has affected them. In fact, when asked about how many herbs they use, the doctor replied that they concoct at least 400 herbs per patient!
If this actually works, we will forever be thankful to the ancient remedies our ancestors have been using. Maybe this is just it, maybe we don't need medication rather than natural herbal remedies. All we'll have to do is test trials and wait and see what will be more effective.
To better understand the process, watch the video below
The World Discussing Easing Down Restrictions & Curfews
Around the globe, the coronavirus pandemic has hit really hard and has changed the circumstances of the way we live to the extreme. For 2020, we had so many plans and life changing events that were said to take place, but little did we know, the tables would be turned, and all of that will be put to a halt.
Unfortunately for us, the entire world was forced to undergo lockdown as well as severe precautionary measures to keep safe from the virus and to keep other individuals safe.
Social distancing has become the hype of the century, where many campaigns are being created to discuss the sole purpose and importance of social distancing. We were stripped from out rights to hug our beloved and to gather around and make memories together. At the end of the day, we know it's for our sake and safety as well as the future safety of the entire world which is why we have been abiding by the rules.
For those who break the law, each country and city has manifested their own set of fines depending on the culture, population, and mindset of the community. Another downfall the coronavirus is that all places that may practice social gathering and include people having to be within close distance were shut down.
Malls, movies theaters, restaurants, any place you could imagine. Very few fast food chains were left open but not for people to dine in rather than for people to deliver all the way to your home.
The biggest crisis of all that is beginning to worsen is the world's economy. Since everything is momentarily shut down and paused for safety, barely any money is making it into the economy. Especially since most of the world is donating and helping other countries who are at greater risk. Egypt, on the other hand, is dealing with the virus quite strategically and has protected their economy with certain clever tactics.
Today, countries have been discussing strategies to put an end to the virus once and for all. Their first decision is to start easing the lockdown and quarantine restrictions to enable countries to start making more money.
Discussions that are being made are thinking of starting with Europe, which personally, I decide on otherwise. From what was learned so far, Europe is suffering the most throughout this novel pandemic. At the end of the day, nothing has been presumed final yet.