Google and Apple Join Forces to Build a Coronavirus Tracking System
Google and Apple are joining their forces and using the technology of Bluetooth to help governments and health agencies reduce the spread of COVID-19,  by launching a system that can track the spread of the virus.
This new technology will allow its users to share data through Bluetooth Low Energy (BLE) transmissions and approved applications from health organizations.
To help public health officials slow the spread of #COVID19, Google & @Apple are working on a contact tracing approach designed with strong controls and protections for user privacy. @tim_cook and I are committed to working together on these efforts.https://t.co/T0j88YBcFu

— Sundar Pichai (@sundarpichai) April 10, 2020
According to both tech giants, the software will be able to inform users if they have recently come in contact with someone who's infected with the virus.
They also added that the tool is set to released in a few month and building it into the operating systems of the billions of iPhones and Android devices across the world.
The new system will use short-range Bluetooth communications to establish a voluntary contact-tracing network and will collect data on phones that were close in proximity with one another. These data will be accessed by official apps from the public health authorities, users will report if they have been diagnosed with the virus and then the system will alert those who were in close contact with the infected person.
What makes this method more efficient is that unlike others that use GPS data, this Bluetooth plan won't track the actual physical location of people. It will only pick up the signals of nearby phones at 5-minute intervals and store the connections between them in a database which can later be used to identify those who came in contact with an infected person.
Both Apple and Google have realized the social responsibility of working along with developers, public health providers and governments in the hope of harnessing a technology that can aid in stopping the spread of the virus.
We hope to see the technology implemented soon!
UAE's Mission to Mars is Closer Than You Think With Expected Launch on July 15th
The UAE is set to establish its entry into the space industry soon! As the Emirates Mars Mission prepares to become the Arab world's first interplanetary mission and enhance its capabilities in space science and engineering!
The Dubai-based space mission's control team (operating out of the Mohammed bin Rashid Space Centre), is working alongside Japan to send the unmanned probe into Mars' orbit. It is expected to reach there by February 2021.
The final preparations for the UAE's Mars-bound 'Hope Probe' are underway, and is expected to launch on July 15th at 00:51:27 UAE time!
Just yesterday, it has been announced that the spacecraft that will carry the UAE's Hope Probe to outer space has already been fueled and is almost ready to make history.
"The Hope Probe embodies the culture of possibilities deeply rooted in the UAE's approach, philosophy and journey of accelerating development since the foundation," said Sheikh Mohammed bin Rashid Al Maktoum, Vice President and Prime Minister of UAE and Ruler of Dubai.
The unmanned 'Hope Probe' will launch from Japan's Tanegashima Space Centre, it has already undergone several extensive testing operations with a team that includes Emirati engineers supervising the probe's pre-launch preparations.
This is not just a prideful moment for the UAE, but for the entire Arab world.
"Our journey to space represents a message of hope to every Arab citizen that we have the innovation, resilience and efforts to compete with the greatest of nations in the race for knowledge." Sheikh Mohammed bin Rashid Al Maktoum added.
Around Egypt: Your Go-to App for Travel Junkies
All due to the quarantine, we've all been stripped of the privilege of travel and adventure. 2020 was supposed to be a year filled with so much excitement and new things to cross off your list, but unfortunately, to maintain social distancing and keep the coronavirus at bay, flights are cancelled and curfews were set.
This is the case for the entire world, no one is capable of traveling and if so, then they wont have much to do, especially since most beaches are shut down momentarily. Many foreigners abroad have been looking forward to visiting the our beloved pyramids and exploring the marvelous sites within Egypt. As for natives, many people have never traveled and explored this country and were hoping on doing so this year, but the dream of them doing that is shattered.
Which is why, a new application was created to feed the need of wanting to travel but doing so all the way from home! This application allows you to roam any area you want in Egypt. Officially, the application has been launched two days ago.
Apparently, this has been an idea that sparked to life back 2018 but no action was taken to pursue and actually create the application. They have chosen the right time to launch the app, no better time than in quarantine, huh?
The application allows you around 30 virtual tours across eleven governorates. It's capable of showing you natural reserves hidden in Sinai such as the Rainbow Canyon and even the Hanging Church! The concept was in collaboration with Egypt VR.
So much effort was exerted into making this application come to life, It isn't something that was created over night or over the time span of a year. Believe it or not, it took them over 7 years to develop in hopes of fully covering as much ground in Egypt as possible. What's unique about this application is that it actually allows users to get a sense of how a certain place would look like before visiting it. How cool is that?
Yes it won't be able to compensate the true adrenaline rush and your inner travel junkie but this will do for the time being! The application's called Around Egypt and is available on Playstore and Google Apps, download and enjoy!
Top Trending Applications This March
Nowadays, it's quite easy to keep holding your phone and get lost in it. Whether for texting, calls, or maybe even scrolling your social media feed and killing your brain cells.
That's not just it, but the applications we tend to download on our phone are keeping us latched on to it and ignoring the outside world. Every month, there are different trending application that alternate depending on the amount of people that are currently downloading it. Check out March's most trending applications!
Noon
People adore shopping and are sometimes even considered addicted to the action itself, spending money and all. Now, shopping online is capable of truly getting you addicted to shopping because you're simply one click away from purchasing something, all you have to do is wait for your order to arrive within days. Which is why Noon, is the top trending shopping application in Egypt this month. Since 2019, Noon started expanding and getting more popular due to the variety of store outlets and prices they have on their website. From New Balance to Calving Kleins, everything you need is there. The best part is that the shipping delivery is free of charge and give you discounts on different products every day!
Tiktok
Another hit trending application this March is Tiktok. It's a new platform that allows you to video tape things, act, or maybe even do voice overs. It's considered an application that people use frequently like Instagram. Followers matter, your content matters, everything matters!
Even after the scandal of the Skull Breaker trend that was boosting on Tiktok, people didn't stop posting or using this application! Check out the application to know what's trendy!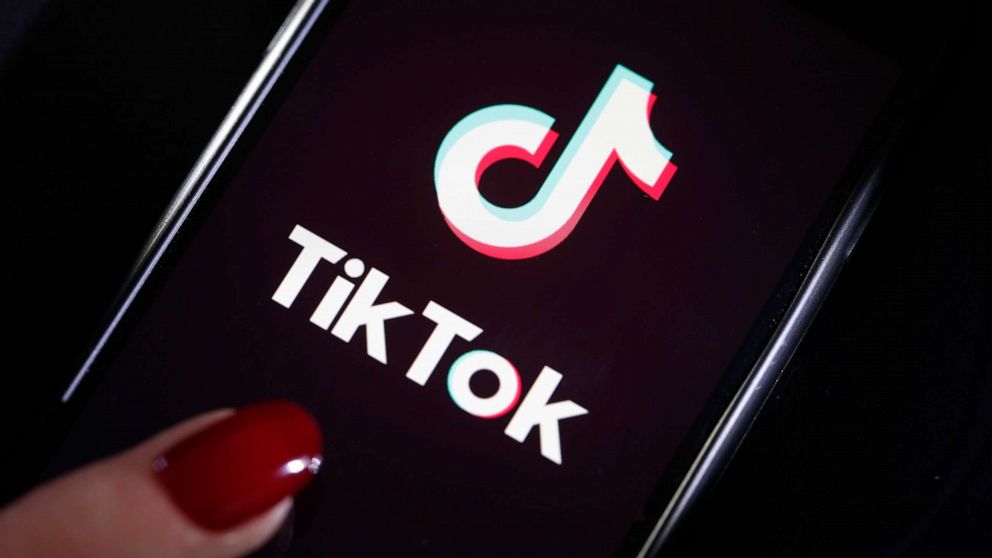 Slap Kings
Remember when Candy Crush rated number one not just in Egypt but worldwide even? Candy Crush remained number one until quite recently but was pushed down the ladder by a cooler trendier game called Slap Kings. The game is as silly as you could imagine.The motive behind the game is to slap your opponent, and the best slapper will be deemed the winner. For some reason, people enjoy ridiculous games sometimes!
Otlob
We are all huge fans of food and eating in general, from savory food to delicious creamy deserts! Rather than going out and going through the slow boring process of ordering and waiting, the best option is to order from your phone! It's quicker, easier, and get's the job better! Otlob is rated number one application for food this month! People adore their services, they're quick and the app is not confusing or difficult to use at all!
Souq
Souq is known to be the most infamous application to have mostly all products in one place online! Yes Noon is more known than Souq now due to their different variety of products. Nonetheless, people still stuck to Souq because it is the application they're familiar with the most. Souq is a multinational organization that works in various countries such as Emirates! On the other hand, you won't always find the products you want, so when that happens, move to Noon!
Hawaya
Out of all the food, shopping, social, and game applications that we use and adore, this one stands out the most. Hawaya is currently the top trending dating application in Egypt that helps you meet your hubby in no time! The application was given a good rating and has been said that the reviews about it were quite positive! Check it out and try it for yourself!
This month, you might find that bizarre application have been trending but I guess that these are the kind of apps our country tends to Enjoy!