Every essential part of our lives requires the highest and most innovative tech. Either watching a movie after a long day of work, playing a video game, or hours of rigorous work at the office, we hinge on technology at each task. Lifestyle and fitness gadgets, or gaming consoles, this year we were bewildered, with contemporary and leading-edge innovations. From Air pods, Nintendo switch, or smart glasses, we are on a whole new world. These devices have diversified, and remodeled our lives, from hard work, to thinking intelligently. As humanity had always desired simplicity and efficiency through life, each device promotes the commodity and prosperity of our life.
Believe it or not, the retro gaming company makes a debut with their latest drop the Nintendo Switch. Whether you're a fan of super Mario bros or a 70s kid who use to eagerly spend your nights with the "Atari", this gadget is the latest in gaming.
The all time whole heartedly loved gaming console the "Sony play station" comes back with a shabangbang, to the world. With a striking 4k performance, and game changing controller that gives a gaming experience to die for. The gaming console has an exclusive, framework, eye catching to any avid gamer. A gaming experience that is tactile and loading free.
A one-of-a-kind phone, with a fair price under 1000 $. A water-resistant phone, with a bigger cover display, and enhanced durability.
Finally, our phones can live longer, with a battery durability. These phones are not like the typical iPhone, our photo gallery, battery life will last longer with a delightful upgrade. As a brighter screen and a cinematic mode.
VR the world of creating our own reality is here. VR bringing different perceptions, and making us live in dreams, immersing ourselves in different realities and experiences, this Gadget gives gaming the experience of reality.
Studio Noise Cancelling Buds
If you want to tune out, from the daily noise. Your surroundings are irksome and boisterous. This gadget cancels out noise with cutting edge technology, and tunes you in your cherished music. You can snooze off from every single detail around you, and put in a instrumental beat, and just relax.
Produced from the company that operates our lives, and simplicity. Easy to use, simple and helps to locate any lost item. This is a life saver, that can keep track of our lost, or our easy to loose things. Connect on radar and in the Find my app, your Keys, or your backpack, or even your pet can be easily tracked down. Just attach and connect.
Dyson air Purifier Hot + Cool
This gadget is an essential. Indoor or outdoor air can be extremely polluted, though with temperature technology and filtration this has the capability of cleaning the air, and creating a healthier air circulation
Analog Photography in the Smart Phone Photography Era
Film photography is now the most prominent photography genre in the era. People cant be more attracted to the vintage and 35mm camera type, we see today, film photography is in its highest peak. Either black and white, or color, film photography is taking its peak. In a Instagram hashtag, #Filmisnotdead, your eyes are mused with the most extraordinary photos of film. Since photography is the craft of the generation, we tend to explore it in the most widest barriers. Film photography is loved for its unique and aesthetic vibe. A professional way for photographers this method of photography gives the photographer a whole new occurrence. With colorful and vivid variations that are made hence shooting on film, you are greeted with a different aesthetic in each film rill. Either black and white, or a hue of color to your film roll, this photography field is a one of its kind. You play a game with light when you take these photos. Since you capture a photo, you capture a story and an adventure, of your camera. Take a deep dive in your camera and see that each person with a film camera or SLR, can make the brightest creations with it.
The 10 Best Bluetooth Speakers of the Year
Bluetooth speakers have been with us through the hard and thin in 2021. In the toughest
COVID 19 quarantine, 
to the wildest parties Bluetooth speakers had got our back. Blue tooth
speakers 
had our back, and captivated us with our cherished tunes.
3.
XBO1 EXTRA BASS Portable Wireless Speaker Sony
5.
Bose Sound Link Micro Bluetooth
10.
Bang and Olufs
en 
Beosound
 Level
Top Trending Applications This March
Nowadays, it's quite easy to keep holding your phone and get lost in it. Whether for texting, calls, or maybe even scrolling your social media feed and killing your brain cells.
That's not just it, but the applications we tend to download on our phone are keeping us latched on to it and ignoring the outside world. Every month, there are different trending application that alternate depending on the amount of people that are currently downloading it. Check out March's most trending applications!
Noon
People adore shopping and are sometimes even considered addicted to the action itself, spending money and all. Now, shopping online is capable of truly getting you addicted to shopping because you're simply one click away from purchasing something, all you have to do is wait for your order to arrive within days. Which is why Noon, is the top trending shopping application in Egypt this month. Since 2019, Noon started expanding and getting more popular due to the variety of store outlets and prices they have on their website. From New Balance to Calving Kleins, everything you need is there. The best part is that the shipping delivery is free of charge and give you discounts on different products every day!
Tiktok
Another hit trending application this March is Tiktok. It's a new platform that allows you to video tape things, act, or maybe even do voice overs. It's considered an application that people use frequently like Instagram. Followers matter, your content matters, everything matters!
Even after the scandal of the Skull Breaker trend that was boosting on Tiktok, people didn't stop posting or using this application! Check out the application to know what's trendy!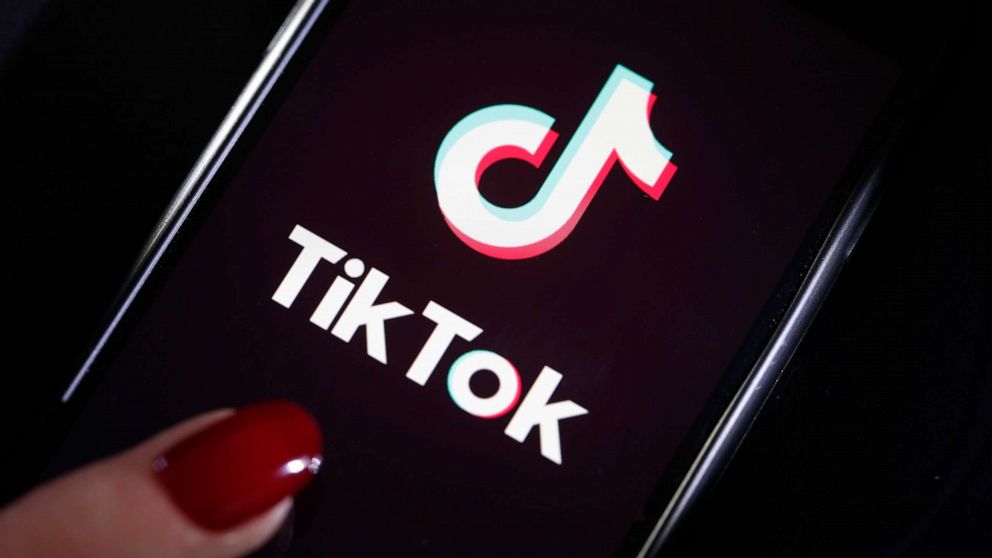 Slap Kings
Remember when Candy Crush rated number one not just in Egypt but worldwide even? Candy Crush remained number one until quite recently but was pushed down the ladder by a cooler trendier game called Slap Kings. The game is as silly as you could imagine.The motive behind the game is to slap your opponent, and the best slapper will be deemed the winner. For some reason, people enjoy ridiculous games sometimes!
Otlob
We are all huge fans of food and eating in general, from savory food to delicious creamy deserts! Rather than going out and going through the slow boring process of ordering and waiting, the best option is to order from your phone! It's quicker, easier, and get's the job better! Otlob is rated number one application for food this month! People adore their services, they're quick and the app is not confusing or difficult to use at all!
Souq
Souq is known to be the most infamous application to have mostly all products in one place online! Yes Noon is more known than Souq now due to their different variety of products. Nonetheless, people still stuck to Souq because it is the application they're familiar with the most. Souq is a multinational organization that works in various countries such as Emirates! On the other hand, you won't always find the products you want, so when that happens, move to Noon!
Hawaya
Out of all the food, shopping, social, and game applications that we use and adore, this one stands out the most. Hawaya is currently the top trending dating application in Egypt that helps you meet your hubby in no time! The application was given a good rating and has been said that the reviews about it were quite positive! Check it out and try it for yourself!
This month, you might find that bizarre application have been trending but I guess that these are the kind of apps our country tends to Enjoy!