The Countries That Are Welcoming Back Tourists This Summer
The entire world has been on self-isolation mood in light of the COVID-19 outbreak and even though, traveling seems to be off the table, some countries are actually planning on opening their borders soon.
A number of countries are getting ready to welcome back tourists this summer and allow their citizens to return home. Let's not forget that for some countries, tourism is their main source of economical revenue.
What follows are the countries planning on opening their borders soon, but with all the necessary precautions.
Switzerland
The Swiss Federal Council on its meeting on Friday, June 5, has supported a decision for citizens of all European Union Member states including Britons, as well as citizens of the Schengen Associated Countries to be permitted enter the country as of June 15.
Austria
Vienna also gave June 15 as the official date for reopening the country's inter-EU borders. Austria has already opened its border to some traffic from Germany on May 15.
Greece
Greece will welcome international tourists from nearly 30 countries back in June, but will retain a ban on holidaymakers from countries with high Covid-19 infection rates like the United States, the Greek government announced.
Italy
Surprisingly, Europe's first country to seriously face the outbreak has never technically ordered its borders closed, the extreme measures put in place at airports to stop the spread of the virus and border closures ordered by its neighbors have pretty much cut it off to international travel.
Starting on June 3, citizens of EU countries will once again be allowed to travel to Italy. Curbs on inter-regional travel within Italy will also be lifted in early June.
Mexico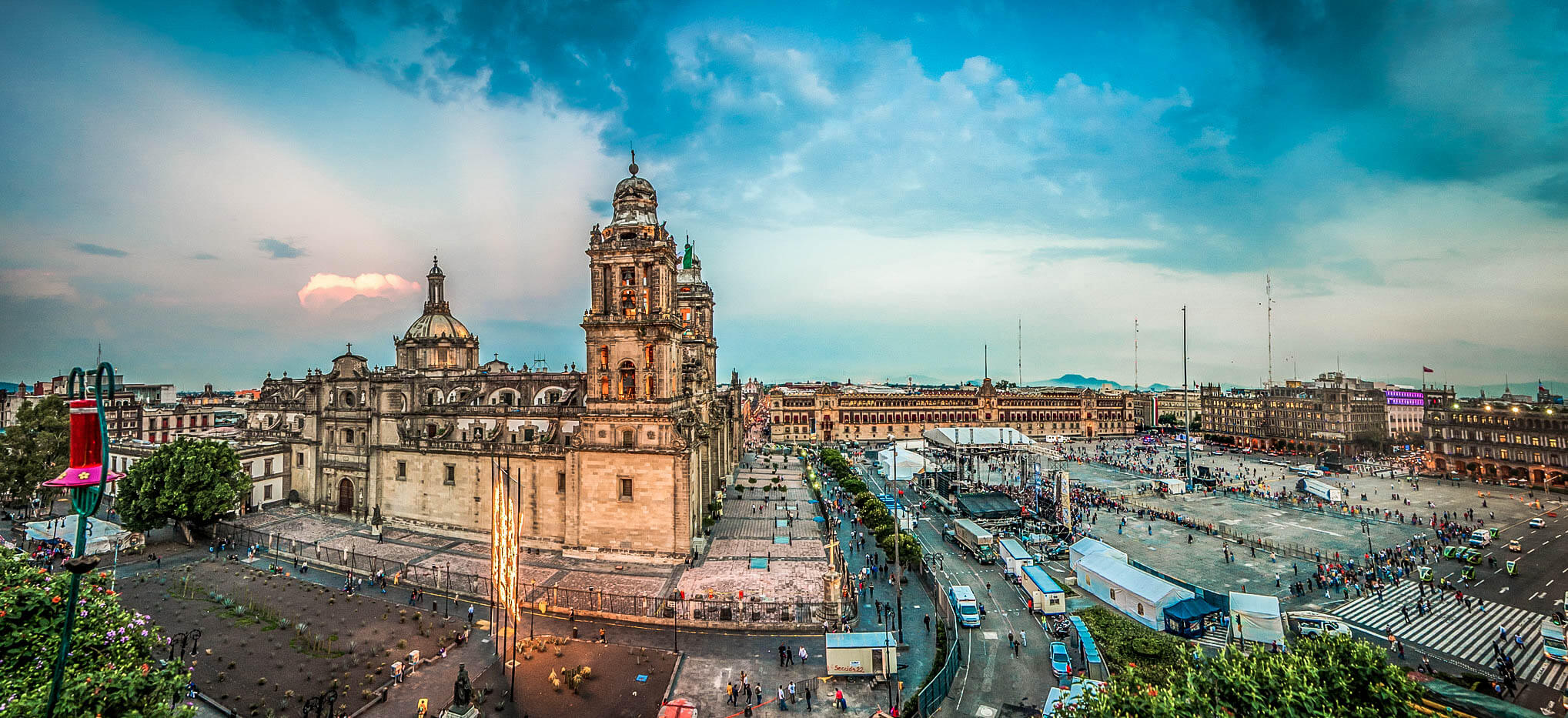 Mexico will start welcoming back tourists starting this June. However, it will only be welcoming tourists to areas of the country that aren't still in the midst of a serious coronavirus outbreak.
Turkey
Turkey said that it will resume reciprocal flights with at least 15 countries this month, but will only accept certain nationalities.
Spain
"In July we will gradually open Spain to international tourists, lift the quarantine, ensure the highest standards of health safety. We look forward 2 welcoming you!" Foreign Minister Arancha Gonzalez Laya tweeted.
We honestly can't wait for things to go back to normal but one question remains, with border opening up, will tourists and travelers find it in themselves to travel amidst a pandemic?
God knows we can't wait for airports to open again, but one must still be very careful.
The Most Outstanding Hotels Around the World
The Most Outstanding Travel Locations for Ambitious Globetrotters in Christmas
Summer vibes in Christmas, and a set out tropical paradise for celebrating the festive
season. The p
oinsettia bloom flower for Christmas, and tropical temperatures, for
both land and sea. It's a tropical ambience for the holiday season, 
especially
 for
For European city enthusiasts the Catalan city capital offers more than just Christmas
seasons greetings. Celebrations flashing the city 
and amusement, and joy spreading
Christmas vibes. With lots of celebrations, and tourist attractions such as the boxing
day, La Sagrada Familia, Flamenco shows, and 
"M
erry Christmas Markets
" and a
colossal bliss for Christmas celebrations.
The most famous city in the world, and the 
Big Apple. If you're a lover of the
American Dream, 
Broadway performances, highflying business tycoons, and a
colossal city that is captivated by people from all over the world then this lovely
destination is for you. Festive winter extravaganzas, festive holiday displays in Dyker
Heights and Fifth Avenue. And most importantly New 
Year's
 Eve at times square.
A European city coming to life. Festive lights are turned on, Christmas decorations
alleviating the city and ravishing the streets. Jo
yeux Noël, vibes arouse the Paris with
decorations and Christmas tree encompassing the street. Cities like Dijon, Strasbourg
and Boudreaux, Annecy, spark beauty of European Christmas across the world.
Where Luxury, 
modern life, and sky-scraping buildings meet. In a futuristic city
admired by the whole world, Christmas is Dubai is an enjoyable time. A remarkable
season, with stunning decorations, 
Burj Khalifa's exuberant Night lighting display.
Fireworks, 
extravagant shopping, opulent locations and destinations.
In the largest Asian city, Tokyo is known for its extravagant 
Christmas
 celebrations.
Devouring the iconic Japanese strawberry shortcake, admiring 
Christmas
illuminations
, and Disney 
Christmas
 Parades, Cartoonish celebrations. Exchanging
gifts, and shopping. This city is one of the largest, 
especially
 if you're an enthusiast of
The home of Hollywood and all of our beloved movies, Venice beach and walk of
fame. The home of the entertainment industry, and LA the City of Angels, taking a
route 66 to Disney land. Or remaining in LA and going large at Beverly Hills and
Rodeo drive, and staying at Beverly Hotel. Either way 
the city of Angels is a perfect
destination for Christmas.
Enjoying Jenever, or Glühwein at local markets, while ice skating. Going to the grand
place and admiring the 
atomium
 steel atom sculpture. Have a meet and greet with
Santa Claus. This city is a European 
experience, with European traditions.
Escape the shivering weather, and the vague winter 
vibes. In a summer paradise 
with
azure beaches and amusing nature. A getaway location from urban life and work
stress, this location will relax your nerves and tranquilize you.
Grand Egyptian Museum Granted Three ISO Certificates Reflecting Its Excellence
Another reason to be proud of our Grand Egyptian Museum (GEM), as if we needed more reasons!
Major General Atef Moftah, General Supervisor of the Grand Egyptian Museum (GEM), received on behalf of the museum two ISO certificates: a certificate of accreditation of international standards for environmental management systems (ISO 14001: 2015) and certification of the international standard specifications for the quality management systems (ISO9001: 2015).
Engineer Mohamed Habib, General Manager of OSS Middle East and Dr. Tarek Rizk, consultant of OSS Middle East and witnessed by Dr. Hussein Kamal, were the ones to present the certificated in the presence of General Director of the GEM Conservation Center, Dr. Eissa Zidan, Director of Executive Affairs of GEM Conservation and Transportation, and Dr. Elshimaa Eid, Head of Health and Safety at GEM.
This brings the total of certificated that the museum has been awarded to three, as the museum obtained the ISO certificate for occupational safety and health last September.
It's also worth mentioning that this makes the GEM the only museum regionally and internationally to obtain three ISO certificates in less than 60 days!
These certificates resemble the positive impact that the museum have on the area and its surroundings, it also positions the museum as a sustainable and environmental museum.