The Countries That Are Welcoming Back Tourists This Summer
The entire world has been on self-isolation mood in light of the COVID-19 outbreak and even though, traveling seems to be off the table, some countries are actually planning on opening their borders soon.
A number of countries are getting ready to welcome back tourists this summer and allow their citizens to return home. Let's not forget that for some countries, tourism is their main source of economical revenue.
What follows are the countries planning on opening their borders soon, but with all the necessary precautions.
Switzerland
The Swiss Federal Council on its meeting on Friday, June 5, has supported a decision for citizens of all European Union Member states including Britons, as well as citizens of the Schengen Associated Countries to be permitted enter the country as of June 15.
Austria
Vienna also gave June 15 as the official date for reopening the country's inter-EU borders. Austria has already opened its border to some traffic from Germany on May 15.
Greece
Greece will welcome international tourists from nearly 30 countries back in June, but will retain a ban on holidaymakers from countries with high Covid-19 infection rates like the United States, the Greek government announced.
Italy
Surprisingly, Europe's first country to seriously face the outbreak has never technically ordered its borders closed, the extreme measures put in place at airports to stop the spread of the virus and border closures ordered by its neighbors have pretty much cut it off to international travel.
Starting on June 3, citizens of EU countries will once again be allowed to travel to Italy. Curbs on inter-regional travel within Italy will also be lifted in early June.
Mexico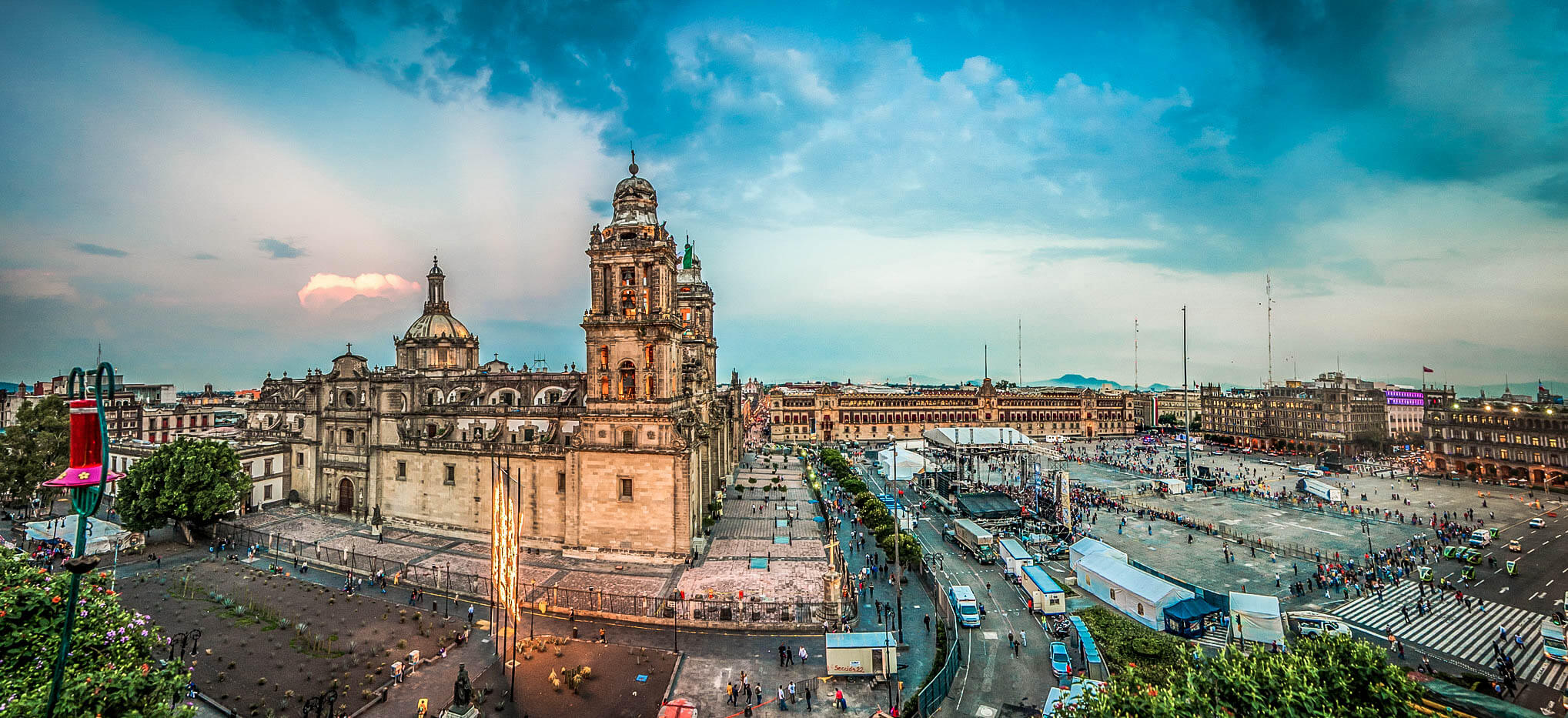 Mexico will start welcoming back tourists starting this June. However, it will only be welcoming tourists to areas of the country that aren't still in the midst of a serious coronavirus outbreak.
Turkey
Turkey said that it will resume reciprocal flights with at least 15 countries this month, but will only accept certain nationalities.
Spain
"In July we will gradually open Spain to international tourists, lift the quarantine, ensure the highest standards of health safety. We look forward 2 welcoming you!" Foreign Minister Arancha Gonzalez Laya tweeted.
We honestly can't wait for things to go back to normal but one question remains, with border opening up, will tourists and travelers find it in themselves to travel amidst a pandemic?
God knows we can't wait for airports to open again, but one must still be very careful.
Grand Egyptian Museum Granted Three ISO Certificates Reflecting Its Excellence
Another reason to be proud of our Grand Egyptian Museum (GEM), as if we needed more reasons!
Major General Atef Moftah, General Supervisor of the Grand Egyptian Museum (GEM), received on behalf of the museum two ISO certificates: a certificate of accreditation of international standards for environmental management systems (ISO 14001: 2015) and certification of the international standard specifications for the quality management systems (ISO9001: 2015).
Engineer Mohamed Habib, General Manager of OSS Middle East and Dr. Tarek Rizk, consultant of OSS Middle East and witnessed by Dr. Hussein Kamal, were the ones to present the certificated in the presence of General Director of the GEM Conservation Center, Dr. Eissa Zidan, Director of Executive Affairs of GEM Conservation and Transportation, and Dr. Elshimaa Eid, Head of Health and Safety at GEM.
This brings the total of certificated that the museum has been awarded to three, as the museum obtained the ISO certificate for occupational safety and health last September.
It's also worth mentioning that this makes the GEM the only museum regionally and internationally to obtain three ISO certificates in less than 60 days!
These certificates resemble the positive impact that the museum have on the area and its surroundings, it also positions the museum as a sustainable and environmental museum.
Diving & Scuba Activities to Resume in Parts of South Sinai
As of December, diving and scuba activities for yachts on cruises will resume in six nature reserve diving sites in South Sinai, according to a statement made by Egypt's Ministry of Environment.
The diving sites include: the Temple, North Laguna, South Laguna, White Island, Electricity, and Map.
The decision by Egypt's Environmental Affairs Agency follows the cessation of diving activities that lasted for nine months, in light of the coronavirus pandemic.
Egypt's health ministry announced Wednesday that South Sinai, Minya, Suez and Ismailia have recently seen a drop in infection rates, unlike Cairo and Alexandria.
According to the statement, "These sites were chosen after carrying out a number of field studies and scientific surveys, and after ensuring that they are distinguished by all the appropriate environmental requirements for diving sites to achieve the enjoyment of those involved in diving activities," quoting Minister of Environment Yasmine Fouad.
43 Floating Hotels & Nile Cruises Obtain Health and Safety Certificates
So far, a total number of 43 floating hotels and Nile Cruise ships have obtained the government mandated health and safety certificates. 
These hotels and ships have started the resumption of their trips in October and ever since, they have been obtaining the certificates that are approved by the Ministry of Tourism and Antiquities, the Ministry of Health and Population and the Egyptian Hotels Association (EHA). 
According to a statement from the Ministry of Tourism and Antiquities, these floating hotels obtained the certificates for meeting the health and safety requirements set out by the Egyptian government and the World Health Organization (WHO).
The ministry's inspection committees approved 26 floating hotels between Luxor and Aswan last week, including: Nile Dolphin Hotels; Solaris 1; Premium; Amo Boat; Abercrombie 2; Zaina; Medea; La Travita; Tosca; Beau Rivage 1; Château Lafayette; Esmeralda; Champollion 2; Abercrombie Nile Adventure; Crown Jewels; Royal; Regency Louvain; Miss World; Nile Plaza; Nile Shams; Emilio; Miss Beau Rivage 2; Nile Marquis; Blue Shadow; and Farah. In addition to these, the Nile Vision and River Boats in Cairo also received ministry approval to resume their trips.
The inspection committees will continue looking at the rest of Egypt's floating hotels, the ones that submitted applications for the certificate.
.