Eid Special: All the Tanning Methods Women Swear by During Summertime
Look me in the eye and tell me you don't believe that getting that glorious bronze skin is the most important mission you have in summer. We all literally wait for the sun to come smother us with its golden rays of happiness and turn us into the crisp Goddesses that we aspire to be. We asked 5 women about their tanning secrets and bronzing spells and brought them all to you, in order to throw some wisdom in your pretty face:
1. "For me, beer is the ultimate tanning tool that most women don't even know they're missing out on. Ya, things can get a bit sticky but that glow you get at the end is worth all the hassle. Besides, what's better than tanning and sipping on beer all at the same time? nothing. That's what."  –F.K. 23 yrs
2. "I don't wait for the sun to tan because of all the fuss and the sand and all. That's why I literally worship self-tanning sprays! All you have to do is spray yourself from head to toe; wait for the spray to take effect in approximately 3 hours and then you're ready to go. Yep, that's it. Bye, sun." –S.T. 24 yrs
3. "I like to do things the way they should be done. I grab my tanning oil, pick a sunny spot, place my towel, cover myself in tanning goodness and then wait for the sun to do its magic. It's highly important to purchase a tanning oil with an SPF no less than 50, though. Not getting skin cancer is definitely more important than getting the perfect tan." –M.A. 30 yrs
4. "I know it sounds weird but the key to a really good tan is Mecuricome, yes, that red antiseptic that you clean your cuts and scrapes with. IT WORKS! Don't judge before you try. Yes, you'll have to look like an oven chicken for a while but the colour you get afterwards is everything!" –F.A. 28 yrs
5. "It's so hard for me to tan without getting some sort of skin inflammation because I'm so white. So, what I do now is; I apply some sunblock on my face, shoulders and chest first, then drench myself in a dark tanning oil, which works just fine for me." –A.S. 25 yrs
Our Favorite Star Suffers Nearly Fatal Overdose
We have all heard about our favorite celebrities battling eating disorders throughout history, but the worst case of food disorders we've witnessed by far is Demi Lovato's case.
Demi tells the press that she accidentally fell back into her past eating disorder which led to her nearly fatal overdose. Demi has been battling eating disorders and drug abuse for years. Supposedly, she was getting better and was finding stable grounds, but little did she know that she was getting worse.
The singer of hit song "Confident" made a powerful comeback at the Grammy Awards 2020 with her new album "Anyone". Her newest album is claimed to be very dear and sentimental to her because, this time, she's hoping to show her true self and colors in this album. "This is going to be the first album in which I genuinely don't care about what people think of me," said Demi.
Demi's relapse occurred this Friday, which she openly talks about on one of Ashley Graham's episode discussing her newfound sense of body positivity. She tells Ashley how she's extremely tired of running herself to the ground doing workouts 6 times a week as well as following extreme diets that end up wearing her down and stressing her out rather than make her feel good about herself.
Stressing out about your body image specifically is one of the hardest battles a person could overcome. While Demi was said she's been doing fine, it turns out that is far from true.
Since Demi has been worrying about her body and trying to take care of it, she accidentally overdosed on the 18th of February, leading her quite close to death. She's been clean and sober for a while now but just couldn't take the pressure! Documents haven't stated exactly what drug had she overdosed on, but that doesn't matter as long as she's healthy and alive.
It is said that this isn't the first time Demi had overdosed. One of her very first overdoses was back in 2016 when she was sent to rehab for being diagnosed with both a bipolar disorder and also bulimia. She'd gone to rehab for around 3 months and soon healed after that and went back to her career as if nothing had ever happened.
Demi urges people to understand that she's neither an alcoholic nor a druggie, she's just fighting a severe internal battle. She states that once she started breaking and eating again in huge quantities, her other issues like drug abuse came back stronger than ever.
For the time being, Demi Lovato is healthy and well and that's all that matters to us. She'll be taking things slow and she'll do a better job at loving and excepting herself, which is what her new album is trying to shed light on.
Do you think that body imaging and bulimia are serious mental illnesses that need to be addressed in the best way possible, or is this all a way of gaining exposure? I don't think Demi would joke about such an issue.
5 Ways to Help You Stay Safe Against Coronavirus
Ministry of Health announced earlier that a person in Marsa Matrouh has been tested positive for coronavirus and is now quarantined in the city! The ministry further explained that the infected case has been transported from Cairo to Central al-Nagila Hospital in Marsa Matrouh via a self-sterilizing ambulance.
With this news coming to light, Egyptians have been in complete panic with every right to be! But we have seen it coming and it's time for us to embrace it and take actions to stay safe from the disease.
Here are some advice listed by WHO for the public to keep in mind!
Wash your hands frequently
Frequently wash your hands or use an alcohol-based hand rub; to eliminate the virus if it's on your hands.
Practice respiratory hygiene
Cover your mouth and nose with your elbows or using a tissue and discard it immediately and then clean your hands with alcohol-based hand rub.
This way, you will prevent the spread of germs and viruses.
Maintain social distancing
Maintain a distance of at least 3 feet between yourself and people, especially those who examines symptoms of a cold or flu, so that you don't breathe in any viruses.
Avoid touching eyes, nose and mouth
Your hands touch many surfaces every day that might be contaminated with the virus, so avoid touching your eyes, nose or mouth as not to transfer it.
If you suffer from a fever, cough and difficulty breathing, seek medical care early
If you experience a fever, coughing and difficulty in breathing, seek medical help as this might be a respiratory infection or other serious condition. Just stay cautious and pay your doctor a visit!
8 Healthy Daily Habits for Women
Women have been neglecting themselves for being under constant pressure and being too busy balancing off things in their day to day lives. Which is why it is of extreme importance to remember to love yourself by taking care and nourishing your body and mind. Here are simple things you can incorporate on a day to day to basis. They're easy quick things you could add throughout your day and is definitely worthwhile. These 8 steps will promise you a healthier and happier mind and body!
Stretch Your Body
We tend to ignore what our body tries to tell us. Sometimes we're too tired or indulged in things that we neglect that our body has a mind of its own. If you're at home most of the time or working at a desk job, it is important to remember to stretch and move your bodies every single day. You could do so by organizing your time and do a deep stretch first thing in the morning. That will definitely get your blood pumping and would allow your mind to be fresh and boy relaxed enough to start a productive healthy day! If you want to take things up a notch, you could do simple yoga flows throughout your day. Start out with simple basic daily stretches and work your way up the ladder!
Set Achievable Goals
In order to get things done efficiently, you need to set things in front of you on pen and paper and set your goals down. Sit down and ask yourself what goals do you want to achieve and start breaking those goals down into simple clear steppingstones. Breaking your goals now is easier because it allows you to focus better on each goal individually thus getting you closer to your dreams!
Let Your Body Breathe
No matter how busy you get, it is very important for your feminine body to breathe and air out properly. Now this is something we all get lazy to do but it is of crucial importance to air our your bed sheets and pillows properly in the morning. Throughout the night, you sweat and microbes as well as dust mites  are lodged into your bed over the night. Which is why you should make it a habit to air out your bed and open the blind and window to let the sun in. It's very important to allow sun into your room as soon as you wake up, sun tends to kill bacteria and air out the stuffiness in your room. Also, the sun is a beautiful way to take energy and start your day on a positive note.
Cotton
We tend to like going for luxurious attire such as silk but what was proven healthy for the female body is cotton. This is because cotton is breathable and allows oxygen inside your clothing, other fabrics stuffs bacteria which is very bad for the hygiene as well as female anatomy. Switch up your wardrobe and always go for cotton, it's healthier and cozier!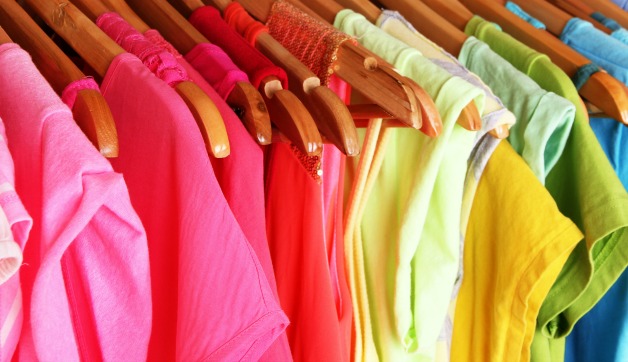 Probiotics
We don't get enough nutrients on a day to day basis, the female body needs more taking care of than we thought. Science proved that we should eat at least 8 green fruits and vegetables per day and I'm pretty sure we don't even get around to eating one green fruit/vegetable. Greens give us more than just nutrients but are great ways of getting probiotics into your system. Probiotics are healthy bacteria that we need in our body but don't take. You can either purchase probiotics or take natural probiotics. Natural probiotics aren't just in the greens but in various foods such as yogurts, pickles and cheese. Make sure you take the right amount of probiotics everyday because it does wonders to your gut as well as enhances the scent of your body!
Don't Skip on Skin Care
You're almost always in a rush to be somewhere or do something that by the time your remember to nourish and take care of your skin you end up getting very lazy. Make it a daily ritual ,both in the morning and before bed, to give the right amount of care to your skin. Clean, cleanse, and moisturize your face, especially since we're in winter, the cold air gets harsher on our skin than it does in the summer so moisturize as much as you can!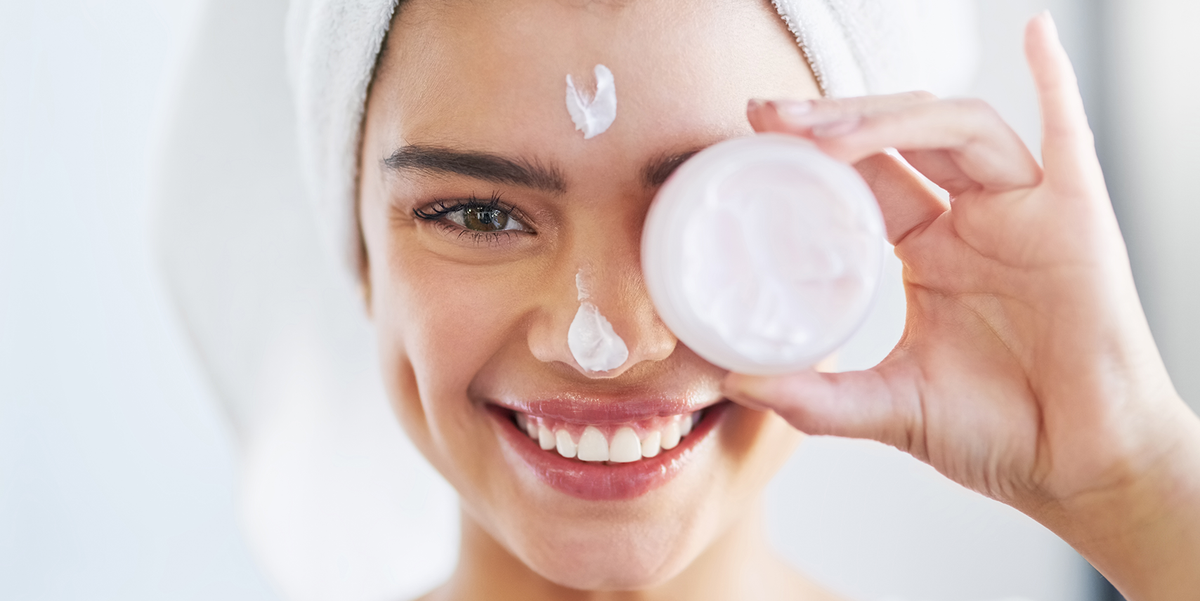 Daily Dry Brushing
Dry brushing has been proven to be a girls best friend. Dry brushing is brushing the skin of your entire body towards the heart. It's known for improving blood circulation, cellulite, and the health of your heart. Grab one at the first pharmacy you see or you can find it in The Body Shop but a bit more pricey! Doing this daily truly is relaxing and healthy for your skin so don't forget to do so, especially before showers for softer skin!
 Feed Your Brain
Growing older, we no longer find time to recharge and feed our brain by reading because we weren't taught at school how important it is to read every single day. Our brains get lazier and are more dependent on easier things. You need to activate your brain by reading because with all the new technology, our brain cells are dead. Incorporate this as much as you can, and believe me its a fun way to improve your language and vocabulary.
It is important to remind you that self love is more important than anything else in the entire world, because if you don't take care and nurture yourself, you won't have the healthy lifestyle you all desire to acquire. So be gentle with yourself and leave room for yourself to check in with your mind and body! It's not about how many times you do it but rather about being consistent with these steps mentioned above!