Eid Special: All the Tanning Methods Women Swear by During Summertime
Look me in the eye and tell me you don't believe that getting that glorious bronze skin is the most important mission you have in summer. We all literally wait for the sun to come smother us with its golden rays of happiness and turn us into the crisp Goddesses that we aspire to be. We asked 5 women about their tanning secrets and bronzing spells and brought them all to you, in order to throw some wisdom in your pretty face:
1. "For me, beer is the ultimate tanning tool that most women don't even know they're missing out on. Ya, things can get a bit sticky but that glow you get at the end is worth all the hassle. Besides, what's better than tanning and sipping on beer all at the same time? nothing. That's what."  –F.K. 23 yrs
2. "I don't wait for the sun to tan because of all the fuss and the sand and all. That's why I literally worship self-tanning sprays! All you have to do is spray yourself from head to toe; wait for the spray to take effect in approximately 3 hours and then you're ready to go. Yep, that's it. Bye, sun." –S.T. 24 yrs
3. "I like to do things the way they should be done. I grab my tanning oil, pick a sunny spot, place my towel, cover myself in tanning goodness and then wait for the sun to do its magic. It's highly important to purchase a tanning oil with an SPF no less than 50, though. Not getting skin cancer is definitely more important than getting the perfect tan." –M.A. 30 yrs
4. "I know it sounds weird but the key to a really good tan is Mecuricome, yes, that red antiseptic that you clean your cuts and scrapes with. IT WORKS! Don't judge before you try. Yes, you'll have to look like an oven chicken for a while but the colour you get afterwards is everything!" –F.A. 28 yrs
5. "It's so hard for me to tan without getting some sort of skin inflammation because I'm so white. So, what I do now is; I apply some sunblock on my face, shoulders and chest first, then drench myself in a dark tanning oil, which works just fine for me." –A.S. 25 yrs
Healthy Tips for Working From Home
Corona virus is keeping us all isolated at our homes to avoid any risks of infection. Although quarantine is soothing for some people, others might have a really hard time coping with it and keeping their mind straight while avoiding the stresses that are accompanied with it, whether it is worrying about health, finances, and food supply. And what is the nemesis of such stress? Stress eating.
Here's what you can do to maintain your health during this period, read on for more!
Making well balanced meals
Since now we have more time to spend at home, it is essential to prepare daily meals and unleash your inner chef potential while getting creative.
One of the things that you should focus on is ensuring that your meals have everything you need in a day from proteins, carbs, fats, and all nutrients. By doing so, your body will stay healthy and avoid deficiencies that can affect your body negatively.
Another important thing is, to prepare different meals for each day and include a wide variety of healthy food while spreading them out throughout the week to guarantee that you are getting what your body needs in a steady pace and not sticking to one type of food or meal.  Get creative with your favorite food and tryout new recipes that you've been wanting to try all along.
Choosing the right snack
Snacking is one of the favorite parts of staying home. However, sometimes they can be unhealthy for you and cause problems.  Keep in mind what you eat during the day and compliment your body needs with snacks.
Chips and candy are always fun and exciting to eat and enjoy while you are relaxing at home. Some other healthier snacks are also recommended in order to keep your health in check. Fruits are essential for your body, especially in this period of time where you need to build your immunity system and fight the viruses, they are rich in various vitamins that fight off viruses and bacteria as well as keeps your health in an optimum state to stay safe. So, make sure you include them in your daily snacks.
Another healthy snacks alternatives are nuts and seeds, as they a natural supply of essential fats, fibers,  protein, and other minerals.
Stay Busy
This is a great time to discover your hobbies or delve into the ones you've been ignoring so far. Read a book, draw a painting, play an instrument, or try something new to yourself all together.
By taking the time to do what you love or ever discovering your secret hobbies can be great for you in this period, where you can actually give enough energy to your hobbies and feel good about yourself.
Make a workout plan
Finally, one of the most vital thing that you can do at home is to workout. As it not only keeps your physical health in check, but also strengthens your immunity system. Gyms have been closed in order to avoid further risks of infection. What you can do about this is making your own workout plan that you can execute at home and work on your fitness. This can be done with different methods such as sport apps or online videos that provide you with a solid workout plan that you can easily do at home and make actual progress.
Benefits of Owning A Plant
Today in this current century, 2020, us people find it quite difficult to enjoy the little things as well as mother nature. We're always focused on having our phones around, consumed by electronics and social media. People are mostly stressed and have negativity roaming above them like a black cloud.
Wanna know what's the secret to having a calm and focused stance? You might find this as quite ridiculous but the best solution to your stress, anger, and lack of focus is plants. Not just the act of owning a plant, but taking care of it, as well as nurturing it. Read on for more information on why planting and taking care of mother nature is a great way of living.
They're Beautiful and Have A wide Variety
The best part about taking care of plants and watering them is that there is a humongous variety of plants are flowers. From different colors, to species, to sizes, everything is possible. This reminds you of all the wonders and beauty of planet earth and is that little spark of hope that is left in humanity.
Finding Inner Peace
The act of taking care of the well being of plants on a daily basis is a phenomenally calming act that tends to keep people at ease and relaxed. It's as if there is energy being transferred to and fro and you're automatically feeling the love and beauty of things.
Taking Care of Someone Besides Yourself
One of the main reasons why people tend to take care of plants, giving them the water, and sunlight needed is because you instantly feel happy that you're taking care of something other than yourself. It brings your inner kindness and happiness that only these precious moments can offer. It reminds you of the beauty and kindness that still revolves around the world.
Oxygen
Plants go through the process of Photosynthesis which is them creating and transforming oxygen. Being amongst plants is so healthy and soothing due to the oxygen that they bring us.Which is why this instantly makes you positive and in a much happier state!
They Make You Happy
You cant deny the fact that plants simply make you happy. Their presence, the ambiance, and even the way they look as a decorative piece is very soothing. Which is why many people love buying a bunch of plants and flowers to garden and keep care of.
If you're trying to spread some positivity and make yourself more aware and stable, go buy yourself a plant or flower and start taking care of it. See how you will immediately change your perspective and become happier with having such a thing in your life to remind you of the little things.
Your Ultimate Self Care Pampering Routine
We're all used to waiting for the weekend excitingly to go to parties, hang out with some friends, or maybe even go on a road trip to Sokhna or Gouna, whichever you prefer! Cairo specifically is well known to be the hot-spot for social interactions.
Last weekend, Egypt had gone through one of its toughest storms yet. We were warned prior to the storm about the extremities of the situation and the entire weekend had gone up in flames. Due to the heavy rain, the aftermath was pretty bad. Many animals had died, a few people had gotten electrocuted, streets were flooded and destroyed, and buildings as well as homes had gotten damaged as well. So there was nothing you could do but stay at home and stay safe.
Unfortunate for us, the Coronavirus pandemic has been growing more serious by the minute and strict safety precautions are being taken to "break the chain" and keep people safe. Since everyone is stressed out and need to take a chill pill, we've constructed the ultimate home self-care pamper routine for this Thursday! Read on for the full guide.
Part of self care is to love yourself and do something productive, because at the end of the day, productivity boosts your energy and motive to do something positive and healthy. Most importantly, take your time to have some gratitude for everything you have.
Wake Up A bit Early
Rather than sleeping in lazily and waking up late is not the right way to start your day. Since you'll most probably be sending the day at home because every place is closed, you'll end up leading into an unproductive cycle throughout the day! Wake up at 8:30AM. Take your time to appreciate the process and plan for the cozy yet productive day a head. This time, you'll have enough time to give yourself some time to wake up without the stress of having to run through your day like a robot. Enjoy the process, and be one step ahead of everyone!
Move Your Body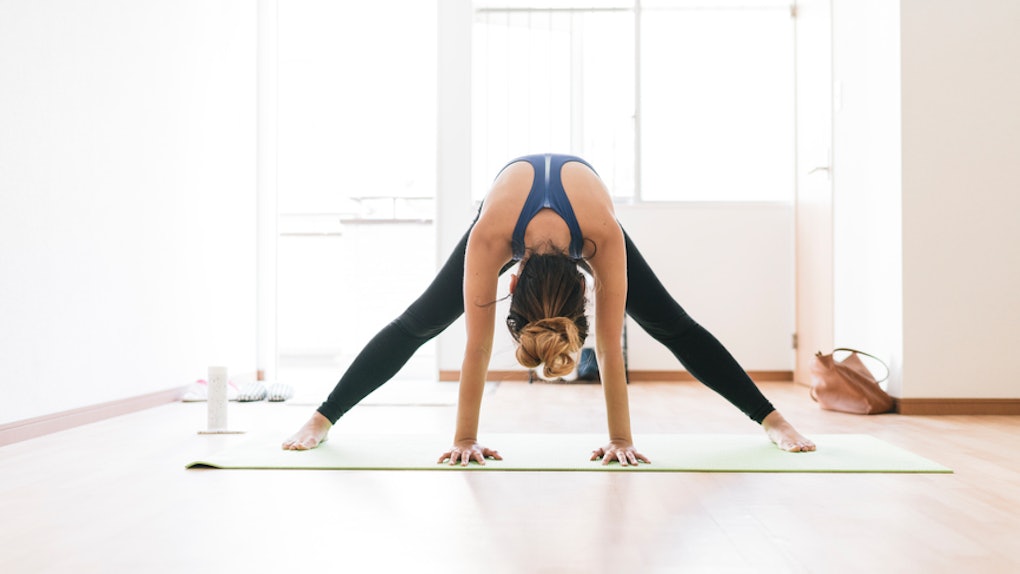 Tale the time to stretch your body out for as long as you want to, as long as your body needs. Try listening to your body and doing what it needs: To rest and feel healthy. Take your time to meditate, stretch, and even workout! Moving your body sends a lot of positive energy to the mind and body which is exactly what you need on this fine day!
Eat Healthy & With Gratitude
Since the pampering process of the day is to truly feel and enjoy every moment the day, make sure to get something healthy and organic in your tummy. You could make smoothie bowls with all your favorite fruits and maybe fill it with a dose of healthy nuts to boost your immune system! At the same time, try to eat slowly and appreciate the gift of life that you have been granted. Appreciate every single moment because there are many people who have been stripped of such privilege.
Bubble Bath & Feed the Brain
The best part of your routine is that you're going to love and care for your body. Take the time to run yourself a warm bath. Prior to your bath, go purchase some organic herbs like Lavender, Rosemary, and other healthy relaxing herbs from mother nature. Add your bath bomb and light up a few candles. Soak in the warm concoction you've made for yourself and grab a good book to pass the time and feed the brain.
Indulge in Your Skin Care
Since you have the time to do everything right and love yourself, enjoy putting on your skin care creams and even get a face mask done! If you don't have any, you could make your very own at home with ingredients you definitely have in your kitchen!
There you have it folks, your ultimate guide to a pampering Thursday! Take your time to pour gratitude and love yourself by feeding and taking care of your body , mind, and soul. With all the stress going on in the world, there is nothing better than a rewind , stress free, Thursday routine!