Egyptian Ladies: you have been accused!
Top five things 

men mostly hate about Egyptian women.

Well I was accused of being against men all the way. So, in order to show some kind of empathy towards men, I thought of giving them a chance to speak up. I asked an innocent question –as usual- on my facebook page: What do you hate most about Egyptian Women? I got some really creative answers, but  the following five things were the most common: 

1. Grumpy: "NeKadeyya" as a traditional Egyptian woman she is the essence of grumpiness. She knows the" how to" of destroying every cheerful occasion and turns it into a melodrama film. Inside every Egyptian woman lives a little "Amina Rezk" (a former tragedy legend actress). Starting a fight for her is more of a hobby than a mere incident of life.

2. Nagging: " Zannana" I really don't know why we- Egyptian women – would be accused of such thing like nagging. If things were done, when we ask for it, we wouldn't nag. If you come on time, she wouldn't call you every five seconds to check when you are coming! If you take out the trash every night, she wouldn't nag about it. As simple as that, one plus one equals two, no?

3. Talkative: "ra'3aya" an everlasting live radio station in your life. An Egyptian woman translates her love and care for you into nonstop talking. After being together for some time – varies from one guy to another- the Egyptian man turns into the God of Slinece. Therefore, the Egyptian woman took the responsibility to fill this silence with stories of her family, neighbors, the concierge and his wife, more drama from the story of her girl friend who's getting a divorce, or the other one who has given birth to a triplet. If you want more horror there's always the nails and the hair never ending terrifying stories. Looking at the length of this paragraph, I guess somehow she's really talkative!

4. Stubborn:"El 3end Yewalled El Kofr" this is actually more of an advice. Dear Egyptian woman please be informed that all Egyptian men are seeking this kind of a partner. The Egyptian man wants a woman who he can discuss everything with, but at the end, the final word is his.

5. Mistrustful: "ShaKKaKa" The Egyptian woman is classified more dangerous than a CIA, KGB, SIS, and Mossad agent, according to my Facebook male followers. She has developed a strong sixth sense that allows her to see through things and see through the future as well; She can predict if her man' will have an affair  before he himself thinks about it. She beats a German Shepherd's sense of smelling. Her hands are lighter than David Copperfield. Her deep grounded belief that men are born cheaters motivates her to become the ultra, infra, mega, full scanning machine. Her ultimate daily goal is to scan and test everything related to her man, just to make sure he's not fooling around "Mesh Beyl3ab Be Delo!"

Well, ladies, I was only showing the masculine point of view. If you don't agree with it, then you have to work on reputation worldwide.
Egypt Made it To the Top of the List Using Oranges
For years, Egypt has been well known for exporting a lot of our unique ancient Egyptian cotton and as you know, most things we import are from China. Everything you own probably has an imprint on it claiming that it was "made in China".
Which is why we were genuinely proud and happy to hear that Egypt has finally overtaken Spain as the top orange exporter worldwide!
Spain was always well known for their citrusy oranges that has been a top seller for years and years. We're glad to finally hear the Egypt beat Spain and is currently the top orange exporter worldwide according to Abdel Hamid el Demerdash, the head of the Agriculture Exporting Council.
The year before, charts and graphs showed that Spain was dominating regarding the orange market and trading. This year though, it is shown that Spain has ranked second to Egypt for the first time in history! What?
According to Demerdash, Egypt tends to earn an income of $1 billion dollars a year off of oranges. Ever since 2017, Egypt was keen on making it to the top of the list by showing people how our country grown oranges are the best. Since then, 17% has increased annually on exporting oranges.
It is known that Brazil, India, China, US and Mexico are the top producers for citrus, but all of their citrus goes into domestic consumption rather than exporting and importing.
Egypt's cheaper and healthier oranges have been flooding the market world wide and has made it on the top shelves of Myanmar, Japan, Russia, Europe, and even Uruguay!
The government has been working in expanding the amount and acres of farmland throughout the years to allow a larger profit and income to enter our country. Egypt has also been a powerful exporter in terms of Potatoes, Onions, Garlic, and even Grapes!
Egypt had faced difficulties in 2017 when Kenya, Saudi Arabia, and even Sudan had banned our fruits from entering their market due to the amount of pesticides induced in the vegetables and fruits thus violating international health and safety standards! Yikes!
Which is why we're left dumbfounded and honestly quite impressed at the amount of positive remarks and changes we've been making recently! Watch out people because Egypt is booming!
Hottest Tattoo Artists in Town 2020
Art has been one of the most important things we have been graced with, because if you think about it this way, Art can be expressed in many different ways. For instance, Art can be expressed through a certain dance or maybe even a specific painting, which is why we hold on to it so dearly.
Now, another modern and cooler way people have started expressing themselves through more and more is Tattooing. Tattoo artists have been growing more popular throughout the years because Tattooing can be considered as a painting, drawing, or even just a means of expressing themselves.
Nowadays, everyone is psyched and more interested in getting tattoos, whether it 's the name of your mother or maybe even the Mona Lisa, everything is possible! Since there are many people hoping to get inked this year, it's very important to choose your artist wisely because this isn't a canvas or even a paper that you can crumple and start over with, this is your skin, and whatever gets inked on it will remain permanent.
Tattoos can be removed through laser surgery or maybe even light therapy, but we caution you, it's extremely painful!
Egypt is filled with tons of cool artists that can do many things, but beware, not everyone knows what their doing. Which is why we bring to you Cairo's hottest tattoo parlors in one place!
Chaos Tattoos
Chaos Tattoos is one of Egypt's well know tattoo parlors. It's located in the heart of Zamalik. The tattoo artist working up this parlor is Adham. He prefers trying to understand exactly what his customers want projected and inked on their skin. He's done very impressive work which is why his parlor is flooded with customers. Open 6 days a week and with a rating of 5 stars, Chaos Tattoo is a dope place to get inked!
Bigg Triggz Tattz
With 10 years of optimum tattooing experience, Bigg Triggz Tattz is a comfortable place to get your tatt in. Since the parlor is well known, Triggz is open 24 hours a day which is why you can only get an appointment by calling prior to the day you want it done. He specializes in cover ups and highlights, so for those of you who have gone to the wrong tattoo artist and want it covered up properly, this is your ideal place. Bigg Triggz Tattz truly has earned a 5 star rating as well!
Dragon Tattoo
The Dragon Tattoo parlor is located in Giza and has a s certain specialty they prefer working on. They specialize in full body works such as alluring designs for the arms, chest, or even back! They're open 7 days a week and start at 1:30pm. For those of you who are thinking of going nuts this year and getting a larger than life tatt, no one does it better than the Dragon.
Riders Studio
Riders Studio is another cool parlor located in Zamalek. What's quite unique about this studio is that they take serious interest and care in their artwork as well as testimonials by keeping them up to date. Not just that, they also provide piercings, dope hairstyles, and even clothing so it's considered a one stop destination! Twon, the artist, is given a 4.9 star rating and works seven days a week starting 1:00pm.
Tattoo Egypt Osos
This tattoo parlor is located in a bizarre place called Shubra. The theme or style of the artist is elegant and concise with detail which is super important in a tattoo artist! They specialize in all sizes and styles which is pretty cool as well. Yet another parlor that has earned a 5 star rating! For more inquiries, the parlor is open seven days a week as well but opens up at 11:00am.
There you have it, your ideal itinerary to your town's hottest tattoo parlors! Check them out and head to their websites for more details on their work and prices as well because bare in mind, prices will vary.
Underground Bands and Solo Artists You Can't Miss in 2020
Music has been one of the most powerful mediums in which people tend to express themselves through. Not just that, today in 2020, Music is considered very important and also, who doesn't like music? Which is why we bring to you the top solo artists and underground bands this year!
Dirty Back Seat
Dirty Backseat is an electronic project that simulates a rock band format from bedroom to the outside world, since 2017.
Consisting of the Egyptian Record Producer/Songwriter "Moe Hani" who's also the co-founder of the Egyptian record label/Imprint "SLOVVDK" (Slow Decay Records).
Throughout the project's career DB has been focusing on songwriting & recording at home since 2017 blending Moe's major music favorite styles such as Psych rock, Garage rock, post-punk to Synth-pop, Synth-Punk & Electronica.
DB's music varies from having a melancholic dreamy vibe emphasizing on melancholic guitars, synths & washed out vocals to high energy songs with a DIY production and a lo-fi psych sound reminiscent of something in between Analysis and Suicide
Talk about talent!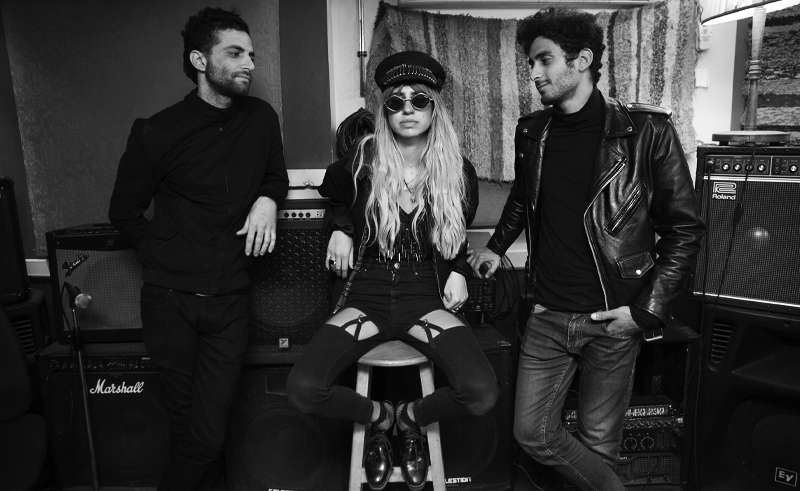 Blitz -BLUEZOPHRANIA
Yet another rocker at heart and soul, Omar Kamel, lead singer of formerly known Bluezophrania, is rocking his way all over town! Bluezophrania developed an easier nickname for the group which soon came to be "Blitz". As you could tell from the name, their rock band is all about merging blues. What a cool duo! They've been making appearances for years in top trendy places like the Tap and Cairo Jazz Club. They sometimes even play open gigs at malls and social places. By now, no one hasn't heard of the groovy band!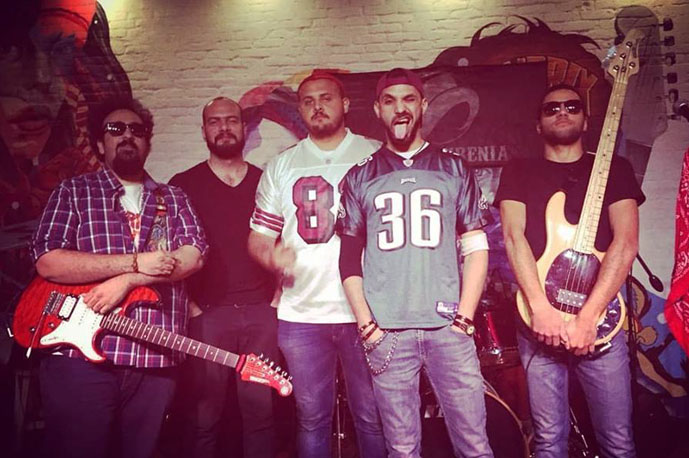 Hassan Ramzy
Solo artists getting around is kind of complicated for them to make it on their own, which is why to truly gain exposure, they really have to stand out. Hassan Ramzy, playing ever since the age of 12, is a self-taught musician and singer that left us all dumbfounded by how quickly everyone fell in love with him! To be where he is today, playing in CJC, weddings and much more, he had to work hard which is exactly what he did. He has no specific genre but he prefers singing acoustic rock and even the blues. The cool thing about him is that he writes and composes his own music! Check out his new single that boosted his career through the roof
Felukah
Now, this is the most special of all! Felukah is Egyptian and was born and raised in Egypt. She later developed a love towards creative writing and New York City, which is why she moved to NYC to pursue her lifelong dream in 2017. While there, she discovered a passion in merging hip-hop, creative writing, and social issues in Cairo. Since then, people have been going crazy for her music and have been putting her English-Arabic tracks on repeat! Songs like Ask the Birds in Cairo and Kemia are one of her two most powerful songs! When in Egypt, she graces us with her music in places like the Tap! Her latest single is the Daughter.
And there you have it peeps, this year's hot trendy underground bands and solo artists! Kick back, relax, and check out their music!