Cool New Phones You'll Definitely Want This February
Mobile phones are a daily necessity in our lives, and the arrival of smartphones made it all the more apparent that they are vital to going about in our day. This is a simple guide to selecting the best available phone for you from the many different types available. There are several things that need to be considered before selecting a new phone, they are design, features, performance, camera quality, and battery life.
There were several new releases nearing the end of last year that broke the market when it came to the outstanding performance and unique designs. They are the iPhone 11 Pro Max, Samsung Galaxy S10 Plus, and the Google Pixel 4. 
Samsung Galaxy S10 Plus
The Samsung Galaxy S10 Plus is the best Android based phone available at the moment, judging just from the specifications. The processing power as well as the sleek design make it very desirable right now. There are three cameras on the back of the phone with a 12 MP regular lens, a 12 MP optically zoomed telephoto lens, and a new 16 MP ultra wide lens.The S10 Plus has four 100 mAh batteries which is guaranteed to last you longer throughout the day. This monster of a phone will set you back around 13,000 L.E. 
IPhone 11 Pro Max
The iPhone 11 Pro Max has beat all the competition to become one of the best smartphones available in the market. This is thanks to a the new Night mode for better photos in low light and a multi use ultrawide lens. It also has the fastest processor available with its A13 Bionic chip, a more heavy duty design and a 6.5 inch OLED display, the battery life has also been extended from previous models by almost 12 hours. However, this phone costs a staggering 19,800 L.E, which certainly makes it difficult to consider. 
Google Pixel 4
Google's Pixel 4 is the very latest and most powerful Android device created. It offers a mixture of its pioneering in photography features, as well as its incredible machine learning and its AI prowess. It is definitely one of the very best smartphones available in the market right now. It has a 5.7 OLED screen with a 90Hz refresh rate that provides a smooth experience. It has two main cameras a 12 MP camera, helped by a new 16 MP telephoto lens for improved zooming capabilities as well as enhanced photograph quality. The price for the Pixel 4 is currently 14,400 L.E. 
There are many different phones out there, all with different capabilities and uses. Picking the right phone that suits your needs, and your budget, is essential. Which phone are you going to buy this month?
Top Trending Applications This March
Nowadays, it's quite easy to keep holding your phone and get lost in it. Whether for texting, calls, or maybe even scrolling your social media feed and killing your brain cells.
That's not just it, but the applications we tend to download on our phone are keeping us latched on to it and ignoring the outside world. Every month, there are different trending application that alternate depending on the amount of people that are currently downloading it. Check out March's most trending applications!
Noon
People adore shopping and are sometimes even considered addicted to the action itself, spending money and all. Now, shopping online is capable of truly getting you addicted to shopping because you're simply one click away from purchasing something, all you have to do is wait for your order to arrive within days. Which is why Noon, is the top trending shopping application in Egypt this month. Since 2019, Noon started expanding and getting more popular due to the variety of store outlets and prices they have on their website. From New Balance to Calving Kleins, everything you need is there. The best part is that the shipping delivery is free of charge and give you discounts on different products every day!
Tiktok
Another hit trending application this March is Tiktok. It's a new platform that allows you to video tape things, act, or maybe even do voice overs. It's considered an application that people use frequently like Instagram. Followers matter, your content matters, everything matters!
Even after the scandal of the Skull Breaker trend that was boosting on Tiktok, people didn't stop posting or using this application! Check out the application to know what's trendy!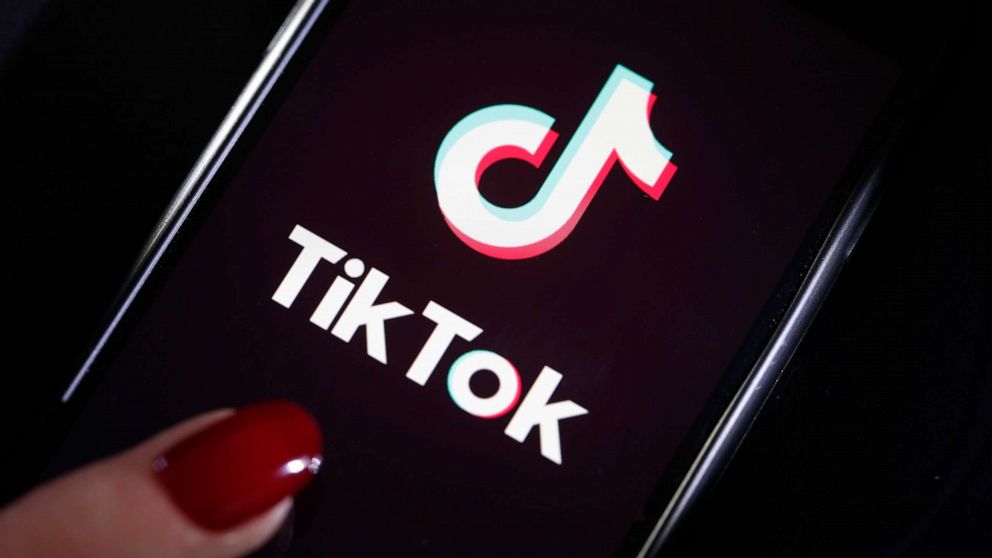 Slap Kings
Remember when Candy Crush rated number one not just in Egypt but worldwide even? Candy Crush remained number one until quite recently but was pushed down the ladder by a cooler trendier game called Slap Kings. The game is as silly as you could imagine.The motive behind the game is to slap your opponent, and the best slapper will be deemed the winner. For some reason, people enjoy ridiculous games sometimes!
Otlob
We are all huge fans of food and eating in general, from savory food to delicious creamy deserts! Rather than going out and going through the slow boring process of ordering and waiting, the best option is to order from your phone! It's quicker, easier, and get's the job better! Otlob is rated number one application for food this month! People adore their services, they're quick and the app is not confusing or difficult to use at all!
Souq
Souq is known to be the most infamous application to have mostly all products in one place online! Yes Noon is more known than Souq now due to their different variety of products. Nonetheless, people still stuck to Souq because it is the application they're familiar with the most. Souq is a multinational organization that works in various countries such as Emirates! On the other hand, you won't always find the products you want, so when that happens, move to Noon!
Hawaya
Out of all the food, shopping, social, and game applications that we use and adore, this one stands out the most. Hawaya is currently the top trending dating application in Egypt that helps you meet your hubby in no time! The application was given a good rating and has been said that the reviews about it were quite positive! Check it out and try it for yourself!
This month, you might find that bizarre application have been trending but I guess that these are the kind of apps our country tends to Enjoy!
5 Cool facts about your smartphone, which you probably had no idea about
Think you know everything about your smartphone? Think again! If you own a HUAWEI Y7 Prime 2019, here are few fun facts and handy features which you probably had no idea about:
The genius behind the Dewdrop display
That little pearl-shaped notch that you see on top of the display – the one hosting the front – camera is one of Huawei's smallest notches to date, and was purposely situated on the vertical axis of the device, and does not disrupt the harmonious symmetry of the near-full screen design. It's all about proportions!
Go hands free
There are two hands-free methods which you can use to trigger the camera: Gesture Control and Smile Recognition. These come in especially handy at times when the shutter button is out of reach—such as when the device is mounted on a selfie stick.
Rock on
With this mode on you can link up multiple Huawei to play music. Your device can support eight concurrent connections when connecting devices as a Wi-Fi hotspot hub. Alternatively, you can connect directly with each other via WLAN to enjoy unlimited connections.
Improved Do Not Disturb Mode
If you are a fanatic gamer, you will love this. You can route call to full immerse yourself while play, and nobody will disturb you with the Do Not Disturb Mode on. Your caller will be notified that you are unavailable while notifying you via text message. All notifications will be silenced, except for alarms, low battery and other critical ones.
Easy sharing
With this incredible feature you can exchange files and photos with others without cable or cellular data with the Huawei Share 2.0. You can send a massive 1000MB file within 1.5 minutes only.
You can now go on a fun and exciting experimental journey with a device you've been using every day, not knowing it packed some extra cool and handy features just waiting to be discovered!
A fierce competition and a hard call to make!
There are two kinds of people in the world, those who are team Samsung and those who are team iPhone. Both of which would never agree to switch to the other, because it is what they are used to and can't possibly think of going with another choice. But wait till the end of this review, because both of them launched new phones, the Note 9 and the XS Max, that are guaranteed to make you consider switching. You will need to know the following though.
Starting with the look and feel of the phones, the Galaxy Note 9 is blessing us with an Infinity Display, the back is less curvier than before and its sides are covered with diamond-cut aluminum. However, one thing that users must consider to be a downside is that the phone's fingerprint sensor is one the back and so compared with the iPhone XS max aesthetic one, users might find it a bit of an eyesore. However, the phone comes in a variety of eye-catching color options, you can choose between Ocean Blue and Lavender Purple. As for the iPhone XS Max, it is said to be the most durable with a new reformulated glass front and back, it also comes in a new gold color.
Now, getting into the real technical stuff, both phones are IP68 rated and that means that they can endure being in the water (2 meters) for more than 30 minutes, but bear in mind that only the Note 9 has a headphone jack.
The screen display doesn't differ that much, but the panel on the Note 9 has a higher resolution of 2960 x 1440 pixels. It also has a much colorful screen due to the accuracy of color and the fact it delivers a 224 percent of the sRGB color gamut.
As for the performance, the A11 Bionic processor in the iPhone X was already the fastest chip in a phone, and the 7-nanometer A12 Bionic has widened Apple's lead over Snapdragon 845. But Samsung developed a 4,000 mAh battery that lasts the whole day and requires one charge, which answers to the needs of many. The camera of the iPhone XS Max offers a greater depth of color, an auto focus, and Smart HDR that deliver better highlights in the shadows. The Note 9's camera offers a wider dual aperture feature that switches automatically to f/2.4 which delivers a better results.