Bazaar's You Gotta Visit this Mother's Day
This year, in hopes of doing things a bit different, many places and venues are created to celebrate the loving day of Mother's Day.
Mother's have truly worn themselves out with raising and taking care of us. Which is why it is decided this year to make things super enjoyable for all the mothers out there.
We bring to you all the mother's day events and bazaars you could visit with your mothers and have a lovely day out, or to even go to yourselves to scout for gifts. Read on to find out more.
Tivoli Dome Happy Mama
Organized by Tina Bazaar and hosted by Tivoli Dome, this mother's day, you're in for a wild treat! On the 12th and 13th of March, a huge bazaar for Makeup, Clothes, Perfumes, and much more are in store for this Mother's Day! Make sue to check the even ton Facebook for more details!
Gezira Sporting Club
Gezira Sporting Club is hosting a very special Mother's Day Bazaar where there'll be a variety of gifts and food carts to spend a lovely day with your mother. Mark your calendars for the 13th and 14th of March!
Rahet Bally Experience- Mother's Day Edition
This year for Mother's Day, New Cairo's Family park decided to host an explicit experience for our lovely mothers. The Rahet Bali experience will take place on the 20th of March where a variety of activities will take place. If you're looking for a familial place to take your mother/wife out and spend a lovely day of shopping and quality time, this is the right place! Best thing is that there'll be baby sitting service so that mom's can truly enjoy their day.
Zamalek Market
Zamalek is well known for their cozy Bazaar's which is why Zamalek Market is hosting a small event for Mother's to purchase pampering gifts for themselves as well as even get their nails done as a gift from Zamalek Market to all mother's on this special day! Also, there'll be momma items at the store such as linen sheets and much more!
This year, take the time to pamper your mothers and show them all the love in the world for all the long nights and conflicts they had to overcome to keep you safe and loved. With that said, make sure to pass by these bazaars for a lovely day out and to finc the right gift for your mommas!
Emmys Awards 2020: Top Highlights From the Ceremony
Emmys Awards 2020 went virtual this year amid the ongoing coronavirus scare, but the ceremony was a whole lot more successful than expected.
"The Emmys themselves are not eligible to actually win an Emmy, but the Herculean task of pulling this off the way they have would deserve one," said Deadline's Pete Hammond.
The event saw many highlights that left us all entertained and surprised at times!
1. The Somewhat Friends Reunion
Cairo International Festival for Experimental Theatre Will Launch Virtually In September
Egypt's Ministry of Culture is launching its 27th edition of the Cairo International Festival for Experimental Theatre (CIFET) online this September.
Organized by the Ministry of Culture, the festival's new management decided to hold this year's edition online for the very first time, in light of the current situation caused by the pandemic.
The move was taken to ensure the health and safety of the participants and visitors. 
Last year, the festival witnessed participation from 40 countries, with around 22 productions presented during the festival. The 2019 edition took place at various theatres in the Egyptian capital, Cairo.
The main competition saw performances from around the world, including the US, Brazil, Switzerland, Kosovo, Portugal, Hungary, Morocco, Kuwait, Tunisia, Iraq, Syria, South Africa, Nigeria, and Congo.
The festival will be headed by Alaa Abdel Aziz Suleiman, a young theatre maker who adds so much to the edition from noticeable changes and adjustments.
According to Suleiman, the deadline for application forms from the teams wishing to participate in the festival is on August 10th. The festival administration confirmed that the ongoing pandemic has posed challenges for theatrical practices, whether on the production side or in presenting the works themselves.
This US Museum Inaugurated an Exhibition Dedicated to Egypt's Sunken Treasures
Virginia Museum of Fine Arts is now hosting the Egyptian exhibition, Sunken Cities: The Enchanting World of Egypt, which was inaugurated on July 3rd.
The exhibition sees different historical periods and is also showcasing 293 artifacts that were recovered from the cities Heracleion and Canopus in the eastern port of Alexandria and the port of Abu Qir.
It also houses two large statues of Isis and Serapis in addition to statues of a Sphinx and some ornaments and household items.
"When people come to this exhibition, they're going to see amazing works of art that reveal the diversity of the ancient world and the ways that the civilizations of Egypt, Greece and Rome interacted and influenced each other more than 2,000 years ago," said Peter Schertz, curator of the exhibit.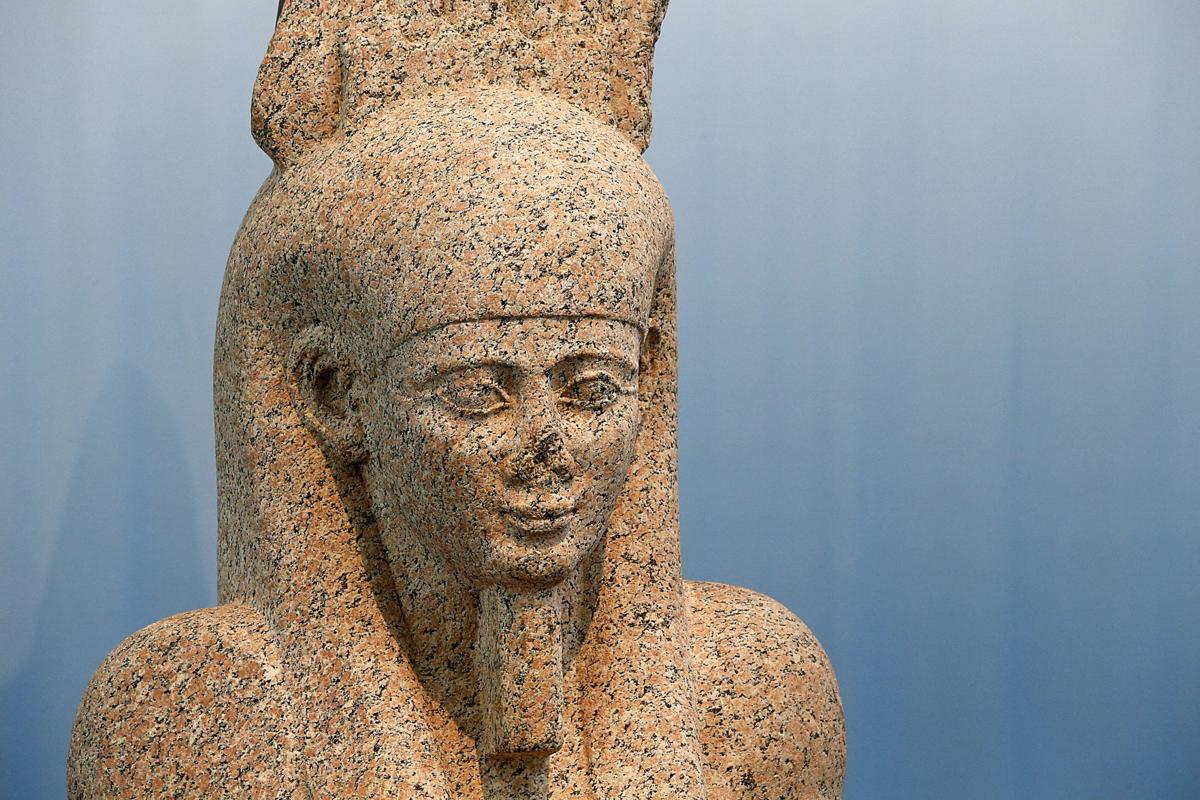 "The Virginia Museum of Fine Arts presents Treasures of Ancient Egypt: Sunken Cities. The exhibition is a once-in-a-lifetime chance to see treasures recovered from two powerful ancient Egyptian cities that sank into the Mediterranean more than a thousand years ago." The official website of the museum wrote about the exhibition.
"This exhibition features a staggering array of objects from these excavations, supplemented by treasures from museums across Egypt. The objects on view piece together the economic and cultural significance of these destroyed city centers and showcase the artistry, religious practices, and traditions of their people." It added.
Treasures of Ancient Egypt: Sunken Cities is organized by the European Institute for Underwater Archaeology with the generous support of the Hilti Foundation and in collaboration with the Ministry of Antiquities of the Arab Republic of Egypt.