8 Healthy Daily Habits for Women
Women have been neglecting themselves for being under constant pressure and being too busy balancing off things in their day to day lives. Which is why it is of extreme importance to remember to love yourself by taking care and nourishing your body and mind. Here are simple things you can incorporate on a day to day to basis. They're easy quick things you could add throughout your day and is definitely worthwhile. These 8 steps will promise you a healthier and happier mind and body!
Stretch Your Body
We tend to ignore what our body tries to tell us. Sometimes we're too tired or indulged in things that we neglect that our body has a mind of its own. If you're at home most of the time or working at a desk job, it is important to remember to stretch and move your bodies every single day. You could do so by organizing your time and do a deep stretch first thing in the morning. That will definitely get your blood pumping and would allow your mind to be fresh and boy relaxed enough to start a productive healthy day! If you want to take things up a notch, you could do simple yoga flows throughout your day. Start out with simple basic daily stretches and work your way up the ladder!
Set Achievable Goals
In order to get things done efficiently, you need to set things in front of you on pen and paper and set your goals down. Sit down and ask yourself what goals do you want to achieve and start breaking those goals down into simple clear steppingstones. Breaking your goals now is easier because it allows you to focus better on each goal individually thus getting you closer to your dreams!
Let Your Body Breathe
No matter how busy you get, it is very important for your feminine body to breathe and air out properly. Now this is something we all get lazy to do but it is of crucial importance to air our your bed sheets and pillows properly in the morning. Throughout the night, you sweat and microbes as well as dust mites  are lodged into your bed over the night. Which is why you should make it a habit to air out your bed and open the blind and window to let the sun in. It's very important to allow sun into your room as soon as you wake up, sun tends to kill bacteria and air out the stuffiness in your room. Also, the sun is a beautiful way to take energy and start your day on a positive note.
Cotton
We tend to like going for luxurious attire such as silk but what was proven healthy for the female body is cotton. This is because cotton is breathable and allows oxygen inside your clothing, other fabrics stuffs bacteria which is very bad for the hygiene as well as female anatomy. Switch up your wardrobe and always go for cotton, it's healthier and cozier!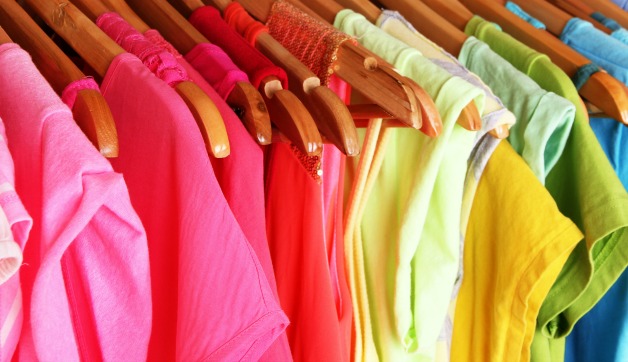 Probiotics
We don't get enough nutrients on a day to day basis, the female body needs more taking care of than we thought. Science proved that we should eat at least 8 green fruits and vegetables per day and I'm pretty sure we don't even get around to eating one green fruit/vegetable. Greens give us more than just nutrients but are great ways of getting probiotics into your system. Probiotics are healthy bacteria that we need in our body but don't take. You can either purchase probiotics or take natural probiotics. Natural probiotics aren't just in the greens but in various foods such as yogurts, pickles and cheese. Make sure you take the right amount of probiotics everyday because it does wonders to your gut as well as enhances the scent of your body!
Don't Skip on Skin Care
You're almost always in a rush to be somewhere or do something that by the time your remember to nourish and take care of your skin you end up getting very lazy. Make it a daily ritual ,both in the morning and before bed, to give the right amount of care to your skin. Clean, cleanse, and moisturize your face, especially since we're in winter, the cold air gets harsher on our skin than it does in the summer so moisturize as much as you can!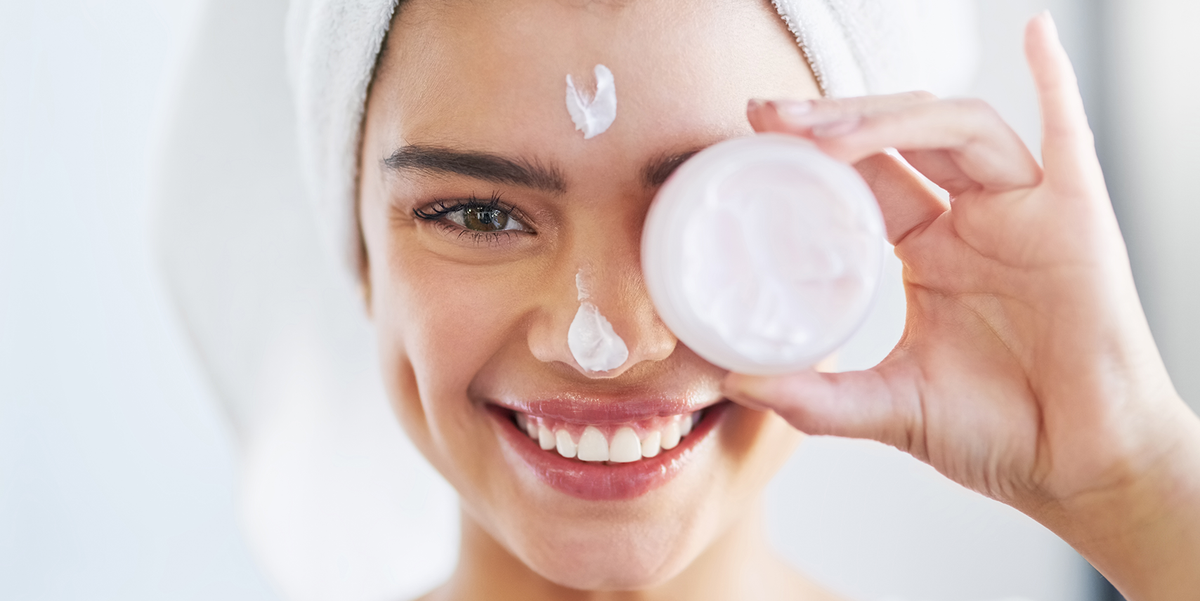 Daily Dry Brushing
Dry brushing has been proven to be a girls best friend. Dry brushing is brushing the skin of your entire body towards the heart. It's known for improving blood circulation, cellulite, and the health of your heart. Grab one at the first pharmacy you see or you can find it in The Body Shop but a bit more pricey! Doing this daily truly is relaxing and healthy for your skin so don't forget to do so, especially before showers for softer skin!
 Feed Your Brain
Growing older, we no longer find time to recharge and feed our brain by reading because we weren't taught at school how important it is to read every single day. Our brains get lazier and are more dependent on easier things. You need to activate your brain by reading because with all the new technology, our brain cells are dead. Incorporate this as much as you can, and believe me its a fun way to improve your language and vocabulary.
It is important to remind you that self love is more important than anything else in the entire world, because if you don't take care and nurture yourself, you won't have the healthy lifestyle you all desire to acquire. So be gentle with yourself and leave room for yourself to check in with your mind and body! It's not about how many times you do it but rather about being consistent with these steps mentioned above!
Must Know Coconut Beauty Hacks
Coconut has been known to be a girl's best friend for all its beneficial reasons! Not only could you use it for cooking, but you could also use it for several beauty hacks! You'll be thanking us by the end of the article because once you start incorporating it to your day to day life, especially in winter, you'll see instant changes!
DIY Deodorant
You read right! Coconut is amazing to add into deodorants, especially DIY ones. Coconut helps in keeping things moisturized and avoid getting irritation in the armpits, specifically after shaving! You could either only use coconut oil if you're looking for a deodorant without odor or could add your favorite essential oil to spike it up a bit! Options for fresh scents are lavender and maybe even lemon! Yumm! All you need for making your home made deodorant is coconut oil (Organic or oil), 2 table spoons of corn starch, 1 tablespoon of baking soda, and the essential oil of your choice!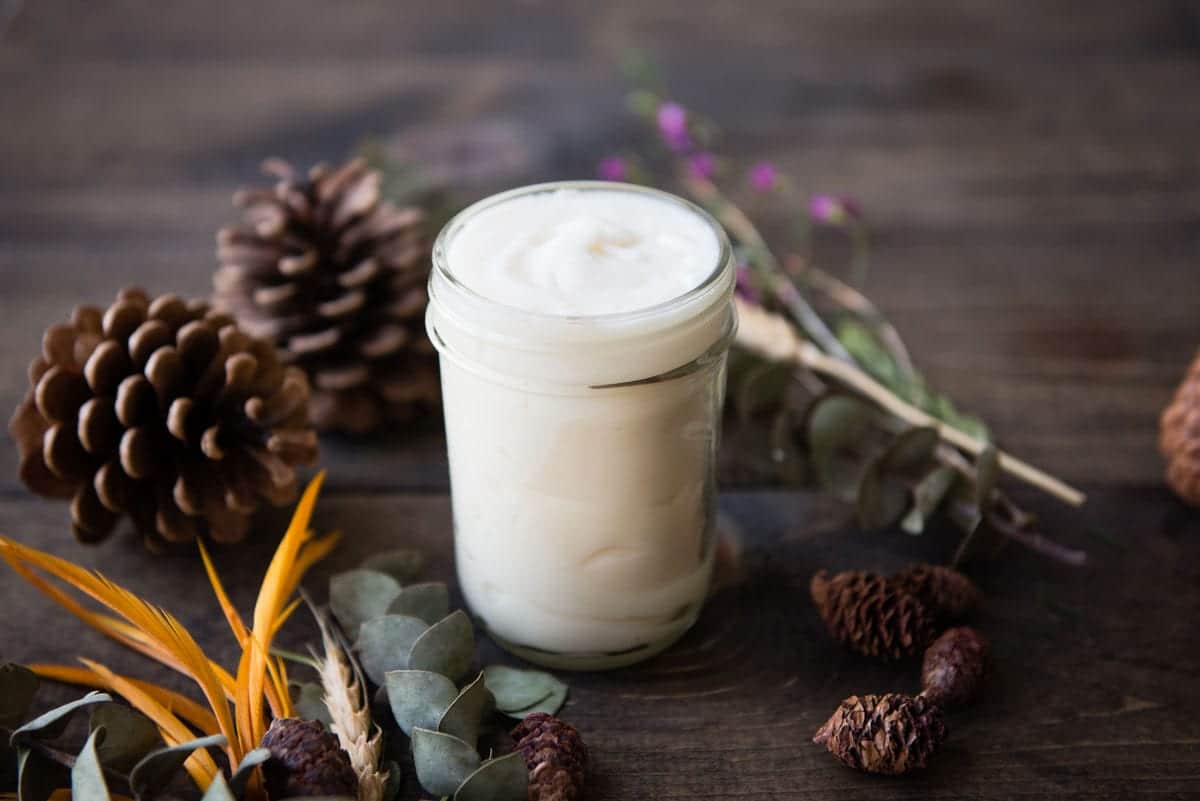 Nails
As women, our skin tends to get super dry and ends up cracking in winter. On normal days, you might tend to use soap detergent for washing the dishes a lot too. Which is why, you are in deep need of keeping your hands and cuticles especially moisturized! Massage your hands at least two times a day with organic or non organic coconut, it helps eliminate dryness and also is a great way of strengthening and growing your nails as well!
Hair Masks
You have no idea how coconut does wonders for hair, especially long dry hair! Do it yourself and add coconut in your hair masks however you please! I promise you're hair will be super silky and especially healthy. For better results, mi the fantastic hair duo, castor oil and coconut oil. Castor oil is known for helping the hair grow, but due to its thickness, it's best if both coconut and castor are mixed. Let your hair mask seep in for as long as you want then wash and go on with your usual shower routine!
Oil Pulling
The best way you could and should be using coconut oil is for oil pulling. Oil pulling is the act of putting a spoonful of coconut oil and then swishing it in your mouth for about 15mins or less for at least twice a day. It's super important because it helps kill bacteria and germs in your mouth, great for overall oral health, breath, and most importantly if used consistently, will help whiten your teeth!
Say No to Shaving Cream
Rather than spend a ton of cash each month on shaving cream, go for a better alternative! Coconut oil is extremely moisturizing which is why if you're shaving, prompt for coconut oil. Organic coconut oil especially will get the job done! It's cheaper, easy to attain, and super healthy for the skin!
Make up Remover
Personally, I prefer using coconut oil as a make up remover rather than super expensive make up wipes. For one, it's my go to because coconut oil is super nutritious for the face, especially after a harsh day of having make up on your face! Make up remover is too expensive, which is why a cheaper, healthier, and easier alternative is coconut oil! Some people aren't fond of putting coconut oil on the face because it supposedly blocks pores, while its quite the opposite, coconut is the least thick oil out there which is why its super safe for the face. All you need to do is cleanse thoroughly afterwards for clean pores!
Lip Moisturizer
Our lips are the least part of the body that we tend to take care of. Even if they're not burning or itching you from dehydration and dryness, it's an essential part of a girls routine! Moisturize your lips as much as you can, especially in harsh extreme weathers, whether it be summer or winter. You could use coconut oil as the best go to lip moisturizer! If you're looking for a scent, feel free to add essential oil such as mint, rose, or lemon even!
And there you have it, here are your cool healthy budget free alternatives for using coconut oil! All you have to do is purchase it once and voila, use as you please for basically anything! Coconut truly is a girl's best friend, which is why it's super important to have it within reach or even in your bag! Try these cool hacks and let us know, do you enjoy having coconut oil as your go-to?
Deadly Trending Challenge on TikTok
We have seen several stupid trends throughout the years, but what we have for you today is by far the stupidest and considered one of the most dangerous trends ever! TikTok as a media platform and is being used more and more nowadays and is one of the top trending apps on PlayStore.
The trending challenge, known as the "Skull Breaker Challenge", is being imitated by thousands of teenagers playing around and simply thinking of it as yet another game and trend. But little did you know that people are getting severely injured due to this silly challenge.
It feels as if it's the Kiki Challenge all over again! If you guys remember back when the Kiki challenge was top trending, many people were injured pretty badly and some even were found dead, all because of something this ridiculous! Bags were stolen, and even cars since the Kiki Challenge was about people getting out of their car.
People who are willingly following such a trend are in serious danger, which is why parents as well as the authorities are warning people to stray away from such nonsense that can actually get people killed.
A 12-year-old boy from Alabama suffered a broken wrist. His mother stated that he didn't know what he was getting himself into. The challenge basically requires three people where one person is asked to jump while the other two kick their legs out, causing the person to fall backwards hence the term "Skull Breaker". This is the purpose behind the challenge, to make the person jumping fall back on his head.
The challenge is often done to people who have no idea what's going on with them. For instance, another 16-year-old girl in Florida agreed to participate in the challenge thinking that the other two students were working on a school video. She was severely injured and had internal bleeding. Another 10-year-old boy was left unconscious and was immediately taken to the hospital so that the medics could help wake him up and fix what has been broken.
The result of such a prank is terrifying and quite dangerous because one wrong hit in the head, and you could be left brain dead. Which is why the challenge and the process of it is considered by parents and authorities as bullying and harassment. With that said, parents and schools are urged to discuss the importance and dangers of such things with their children.
This is more than just a silly old trend, this prank is actually putting people in danger and is worrying parents to the core because who knows, maybe today's the day their child will be a victim of such a prank.
We need to stress on how you should think wisely before imitating anything you see on the internet, we have brains to help us make such decisions rather than play the role of a copycat. Thankfully, this challenge hasn't really made its way to Egypt, which is why we urge our readers as well as parents to raise awareness on such a contradicting topic.
What do you think? Is this just our typical social media trend that we all enjoy doing or is this truly a matter of life or death?
Hidden Meaning Behind Trending Animation
A fact that you all probably don't know is that most of our favorite Disney movies we watched growing up has hidden meanings behind them and are derived from ancient cultures. Today, directors and screen writers are trying to up their game and stick to these old traditions.
For instance, Snow White and the Seven Dwarves wasn't just simply about love and friendship, there was more to it than what meets the eye Snow White apparently was a story derived from the ancient era of the Rosicrucians.
Proof of such an assumption is that if you remember closely, Snow White was being buried in a glass coffin rather than your ordinary one. Studies show that Rosicrucians were widely known for burying the dead in glass coffins and not wooden coffins. It was also claimed that the seven dwarves are depicted as the seven planets in our solar system,the Moon, Mercury, Venus, the Sun, Mars, Jupiter, and Saturn.. Crazy huh?
The point is, Frozen 2 that was just recently released has much more to the story than you could imagine. Everyone is trying to understand what the movie is about and are left quite confused. To help out a little, the director of the film tells fans to look closely to the hidden symbols used throughout the movie.
Josh Gad, the person who plays the voice of Olaf, tweeted fans that the poster will answer all your questions as to what these hidden symbols are about. Based on that, two theories were put to motion. The first being that the four symbols on the poster are about 4 elements -Earth, Water, Air, and Fire- and has a powerful meaning in the media industry, particularly in animations. The other theory claimed that the four symbols depicts the seasons – Winter, Spring, Summer, and Autumn.
The truth is that the entire animation is based around the Northuldric era that were living in areas such as Finland, Sweden, and Norway. The culture, the language, music, and even scenery was all derived from the Northuldric tribe that used to roam the earth year ago and the entire cast of Frozen 2 tried super hard to gather all the intel needed prior to shooting the movie.
The animation also shows that Elsa is a spirit and her sister was the fifth element to complete the cycle, which is why Elsa always felt like something was missing. It is also said that Elsa is depicted as the bridge connecting people between the real world and the magical world.
Critics state that Elsa was more spirit than human which shows an intriguing mixture and series of events to get people to read between the lines as well as enrich and cultivate the upcoming generation. Frozen 2 is a mixture between sisterly love, magic, and history. Watch the movie and let us know if you see the hidden meaning behind it!