8 Healthy Daily Habits for Women
Women have been neglecting themselves for being under constant pressure and being too busy balancing off things in their day to day lives. Which is why it is of extreme importance to remember to love yourself by taking care and nourishing your body and mind. Here are simple things you can incorporate on a day to day to basis. They're easy quick things you could add throughout your day and is definitely worthwhile. These 8 steps will promise you a healthier and happier mind and body!
Stretch Your Body
We tend to ignore what our body tries to tell us. Sometimes we're too tired or indulged in things that we neglect that our body has a mind of its own. If you're at home most of the time or working at a desk job, it is important to remember to stretch and move your bodies every single day. You could do so by organizing your time and do a deep stretch first thing in the morning. That will definitely get your blood pumping and would allow your mind to be fresh and boy relaxed enough to start a productive healthy day! If you want to take things up a notch, you could do simple yoga flows throughout your day. Start out with simple basic daily stretches and work your way up the ladder!
Set Achievable Goals
In order to get things done efficiently, you need to set things in front of you on pen and paper and set your goals down. Sit down and ask yourself what goals do you want to achieve and start breaking those goals down into simple clear steppingstones. Breaking your goals now is easier because it allows you to focus better on each goal individually thus getting you closer to your dreams!
Let Your Body Breathe
No matter how busy you get, it is very important for your feminine body to breathe and air out properly. Now this is something we all get lazy to do but it is of crucial importance to air our your bed sheets and pillows properly in the morning. Throughout the night, you sweat and microbes as well as dust mites  are lodged into your bed over the night. Which is why you should make it a habit to air out your bed and open the blind and window to let the sun in. It's very important to allow sun into your room as soon as you wake up, sun tends to kill bacteria and air out the stuffiness in your room. Also, the sun is a beautiful way to take energy and start your day on a positive note.
Cotton
We tend to like going for luxurious attire such as silk but what was proven healthy for the female body is cotton. This is because cotton is breathable and allows oxygen inside your clothing, other fabrics stuffs bacteria which is very bad for the hygiene as well as female anatomy. Switch up your wardrobe and always go for cotton, it's healthier and cozier!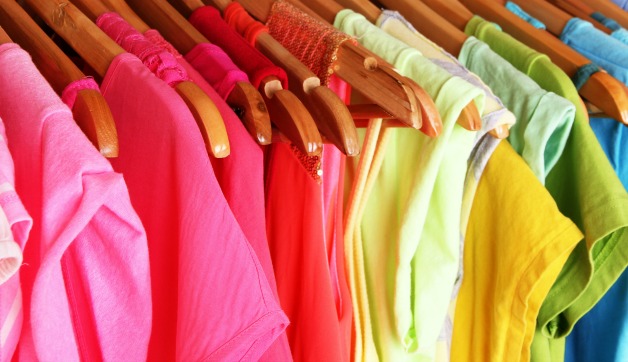 Probiotics
We don't get enough nutrients on a day to day basis, the female body needs more taking care of than we thought. Science proved that we should eat at least 8 green fruits and vegetables per day and I'm pretty sure we don't even get around to eating one green fruit/vegetable. Greens give us more than just nutrients but are great ways of getting probiotics into your system. Probiotics are healthy bacteria that we need in our body but don't take. You can either purchase probiotics or take natural probiotics. Natural probiotics aren't just in the greens but in various foods such as yogurts, pickles and cheese. Make sure you take the right amount of probiotics everyday because it does wonders to your gut as well as enhances the scent of your body!
Don't Skip on Skin Care
You're almost always in a rush to be somewhere or do something that by the time your remember to nourish and take care of your skin you end up getting very lazy. Make it a daily ritual ,both in the morning and before bed, to give the right amount of care to your skin. Clean, cleanse, and moisturize your face, especially since we're in winter, the cold air gets harsher on our skin than it does in the summer so moisturize as much as you can!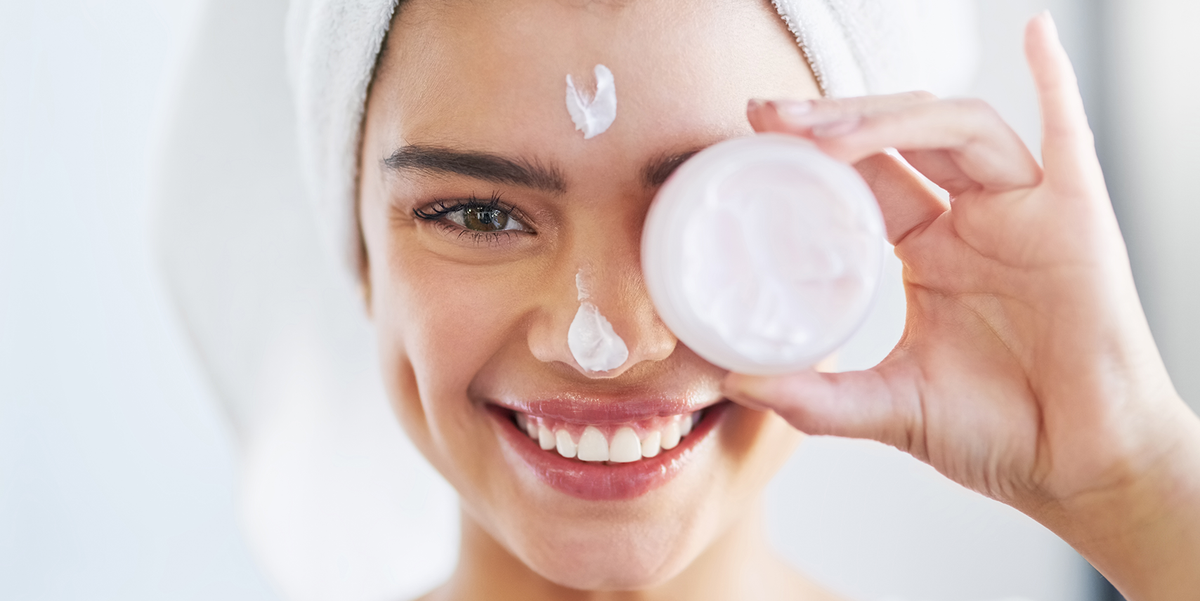 Daily Dry Brushing
Dry brushing has been proven to be a girls best friend. Dry brushing is brushing the skin of your entire body towards the heart. It's known for improving blood circulation, cellulite, and the health of your heart. Grab one at the first pharmacy you see or you can find it in The Body Shop but a bit more pricey! Doing this daily truly is relaxing and healthy for your skin so don't forget to do so, especially before showers for softer skin!
 Feed Your Brain
Growing older, we no longer find time to recharge and feed our brain by reading because we weren't taught at school how important it is to read every single day. Our brains get lazier and are more dependent on easier things. You need to activate your brain by reading because with all the new technology, our brain cells are dead. Incorporate this as much as you can, and believe me its a fun way to improve your language and vocabulary.
It is important to remind you that self love is more important than anything else in the entire world, because if you don't take care and nurture yourself, you won't have the healthy lifestyle you all desire to acquire. So be gentle with yourself and leave room for yourself to check in with your mind and body! It's not about how many times you do it but rather about being consistent with these steps mentioned above!
Citroen Advert by Amr Diab is Backlashed Over Sexual Harassment
In an advertisement for the Citroën car, starring Amr Diab a highly established Egyptian Singer was scandalized for sexual harassment. The advertisement had featured a scene when he almost hit a woman with his car, crossing the road Infront of him. The star had had snapped a photo of the beautiful lady without her consent using the car's knew future to take photos, and connecting to the phone. The two are seen together having a good time, after he snapped a photo of her. The creepy advert had implied, harassment, specially from a sixty-year-old singer who is admired by youth. The iconic singer, seen by individuals as a role model. Though intended to feature the cars camera, and its features in the short advert, the advertisement was backlashed and fired for sexual harassment online, by pressure the French company had filed an apology for the commercial. The video is not approved by the audience online, as a consequence the company had issued this statement "We deeply regret and understand the negative interpretation of this part of this film. With our business partner in Egypt, we took the decision to withdraw this commercial from all Citroën channels and we present our sincere apologies to all offended communities by this film,", and no comment from Amr Diab on this video. As feminists online are outraged from the video and, oppose the idea of photographing girls on the street without their consent. In closure the advert had promoted a disgusting act of sexual harassment that should be disregarded from society.
So, What Was Up With 2021
This year was fueled to the top. We could all agree that 2021 was a hard year, and at least
for all of us, with the corona virus, and arduous events this year was impeccable. The year
had its highs and lows just like anything. But in reality, the year was filled with the most
crazy and peculiar events. Events that changed our lives, and alternated the way we deal in
eery day, and events that made statements about how we feel towards each thing. The year
was a preposterous period, if you had a strange period of time, or found it absurd take a
look at these events below.
2 Kim ad Kanye the well-established Hollywood couple had called it quits
3 Vaccines are out for the Corona Virus
4 Brittany tells her side of the story, Paris gets married, and Lindsay gets back to acting
5 the internet is bombarded with its latest Avant Grand couples Kourtney, Megan, Machine
Gun Kelly and Travis Barker. Bringing back grunge vibes.
6 Meghan and Harry turn the world's head with their Oprah interview
7 we are all united with the spider man's no way home
10 Gigi Hadid and Zayn Malik Breakup
11 Emily in Paris controversy
12 The reunion of the beloved sitcom friends
13 Adele Dropping a new album
14 Addison Rea and Kourtney Kardashians Friendship
15 Ariana Grande getting married
16 Harry styles and Olivia Wilde relation ship
Bullying in Egyptian Youth and the Girl Code
We have all been victims of bullying in our lives, but at what extent will it affect our society? Egyptian youth are rapidly emerging and off to a bright future, but is it really bright when you are crippled and demoralized from one another? Manners are essential and influential in our lives, talking graciously, smiling to another, and embracing positivity is part of who we are as humans. A complex obstacle that faces our generation daily is that we hinder each other with words, actions, and coarseness. The unpolished generation is daily becoming, more vulgar, as they find each other foolish and insane for the most unreasonable ways. Common Communication with one another is found to be ignorant and arrogant. Girls between ages 14 to 30, in educational institutions, are extremely abusive to each other, and scandalizers are extremely common. The circulation of rumors, and barbaric actions to one another are also extremely common. Usually, reffering to the girl code, girls are supposed to support each other, and not backstab one another. A person who does not support one another, or causes botherations to another, is considered harmful to society. Another perplexing issue facing society is emotional manipulation and group circulation against one person. Emotions are reactions over anything or occurrences that happen. This dark circle of manipulation and mind games can drive people to collapse. Emotionally manipulating a person, or grouping against a person, is not a trait to be celebrated but a trait that is found to be pathetic. Only a person who is pessimistic and miserable will emotionally manipulate a person. In addition, they tend to degrade from one another, quarrel, and give off cold behavior. The creation of scenes, quarrelling, and humiliating each other publicly is a despairing issue that people face. Quarrelling, shouting, swearing, and humiliating between people will be a mortifying issue for our society in the future. How can we expect people to live with such grief and anger? When people respond to an individual's natural behavior with a rude manner, the individual will feel negative emotions. Behavior differs from one person to another as a result of upbringing. when a person talks, acts, or tries to approach you with physical violence, then the answer is a big NO. Even if you're at the street or anywhere in the world physical violence is not permitted. Once again, even if you're approaching someone, physical violence is not permitted by any means. An obstacle that is also faced in our society is that people enforce their opinions, rules, or orders on each other. As fellow equals, I respect you, but I don't need to listen to you or do what you want. I do belong to myself, and so do you. In an age of innovation and impowered women changing the world, we still have the urge to break each other down. With ladies like Angela Davis, Malala, Madonna, Annie Easly, Kamala Harris, Halimah Yacob, and Mary Barra, it is clear that the world is filled with smart, outstanding women. Therefore, women shouldn't breakdown each other. Instead, they should support and empower one another, in order to shine the light on more women of glory. Spread love and positivity to your sister rather than your inner hate. Spread love to receive love.