6 Incredible Body Lotions & Butters for that Fresh Summer Skin Under 200 EGP
We all know how damaging summer can be for our skin. All that sea salt, sun exposure and hot weather make it hard to maintain healthy skin. But some body lotions, creams and butters descended from heaven for that exact same purpose; to keep your skin silky smooth during hard times and at the same time keep you smelling like a baby cherub:
1. Yves Rocher Vanille Bourbon Sensual Body Lotion 

Price: 181 EGP
This product is perfect if you like extra sweet scents. The smell of the delicious vanilla is strong and it definitely stays with you for a good period of time. The 390 ml product is also an incredible moisturizer, giving your skin that beautiful shiny glow making your skin look smooth and healthy.
2. Nefertari's 100% Natural Face and Body Silky Cream with Oranges
Price: 137 EGP
This one smells so good, it'll make you feel like you've instantly been transported to an orange farm in Tuscany. Its ingredients include wheat germ oil, coconut oil, cocoa butter, bees wax and essential oil of oranges. The buttery texture makes for a slightly greasy product, but the result is velvety skin that smells like a fresh orange pie. One jar of this product will last with you for a long time.
3. Urban Ducks Coconut Bomb Body Butter
Price: 140 EGP
This product is also made up of all-natural ingredients, including shea butter, coconut oil, jojoba oil, vitamin E, distilled water and natural preservatives. Summer means coconut and the coconut in this products smells loco good! The skin absorbs this product fast and and the healthy shine of it is definitely noticeable.
4. Palmers Cocoa Butter Lotion
Price: 121 EGP
This one's a classic that never fails at pleasing your skin! There is no doubt that this Cocoa Butter formula is one of the best skin moisturizers on the market, with its thick texture, its smooth as silk effect and its mouthwatering cocoa scent; this Palmer's miracle will do wonders for your skin.
5. Spa Lavender Mint Gel Lotion
Price: 137 EGP
This amazing gel lotion is perfect for calming and moisturizing. It is lightweight and easily absorbed and according to BCL Spa's website "Gel Lotions are perfect for those who want a heavy dose of hydration without the heavy, greasy after-feel of a thick cream".
6. The Body Shop Shea Whip Body Lotion

Price: 160 EGP
This intense moisturizer is made especially for very dry skin as it has super hydrating powers due to its main ingredient; shea butter. The whipped lotion is lightweight, sweet scented and positively nourishing.
5 Ways to Help You Stay Safe Against Coronavirus
Ministry of Health announced earlier that a person in Marsa Matrouh has been tested positive for coronavirus and is now quarantined in the city! The ministry further explained that the infected case has been transported from Cairo to Central al-Nagila Hospital in Marsa Matrouh via a self-sterilizing ambulance.
With this news coming to light, Egyptians have been in complete panic with every right to be! But we have seen it coming and it's time for us to embrace it and take actions to stay safe from the disease.
Here are some advice listed by WHO for the public to keep in mind!
Wash your hands frequently
Frequently wash your hands or use an alcohol-based hand rub; to eliminate the virus if it's on your hands.
Practice respiratory hygiene
Cover your mouth and nose with your elbows or using a tissue and discard it immediately and then clean your hands with alcohol-based hand rub.
This way, you will prevent the spread of germs and viruses.
Maintain social distancing
Maintain a distance of at least 3 feet between yourself and people, especially those who examines symptoms of a cold or flu, so that you don't breathe in any viruses.
Avoid touching eyes, nose and mouth
Your hands touch many surfaces every day that might be contaminated with the virus, so avoid touching your eyes, nose or mouth as not to transfer it.
If you suffer from a fever, cough and difficulty breathing, seek medical care early
If you experience a fever, coughing and difficulty in breathing, seek medical help as this might be a respiratory infection or other serious condition. Just stay cautious and pay your doctor a visit!
8 Healthy Daily Habits for Women
Women have been neglecting themselves for being under constant pressure and being too busy balancing off things in their day to day lives. Which is why it is of extreme importance to remember to love yourself by taking care and nourishing your body and mind. Here are simple things you can incorporate on a day to day to basis. They're easy quick things you could add throughout your day and is definitely worthwhile. These 8 steps will promise you a healthier and happier mind and body!
Stretch Your Body
We tend to ignore what our body tries to tell us. Sometimes we're too tired or indulged in things that we neglect that our body has a mind of its own. If you're at home most of the time or working at a desk job, it is important to remember to stretch and move your bodies every single day. You could do so by organizing your time and do a deep stretch first thing in the morning. That will definitely get your blood pumping and would allow your mind to be fresh and boy relaxed enough to start a productive healthy day! If you want to take things up a notch, you could do simple yoga flows throughout your day. Start out with simple basic daily stretches and work your way up the ladder!
Set Achievable Goals
In order to get things done efficiently, you need to set things in front of you on pen and paper and set your goals down. Sit down and ask yourself what goals do you want to achieve and start breaking those goals down into simple clear steppingstones. Breaking your goals now is easier because it allows you to focus better on each goal individually thus getting you closer to your dreams!
Let Your Body Breathe
No matter how busy you get, it is very important for your feminine body to breathe and air out properly. Now this is something we all get lazy to do but it is of crucial importance to air our your bed sheets and pillows properly in the morning. Throughout the night, you sweat and microbes as well as dust mites  are lodged into your bed over the night. Which is why you should make it a habit to air out your bed and open the blind and window to let the sun in. It's very important to allow sun into your room as soon as you wake up, sun tends to kill bacteria and air out the stuffiness in your room. Also, the sun is a beautiful way to take energy and start your day on a positive note.
Cotton
We tend to like going for luxurious attire such as silk but what was proven healthy for the female body is cotton. This is because cotton is breathable and allows oxygen inside your clothing, other fabrics stuffs bacteria which is very bad for the hygiene as well as female anatomy. Switch up your wardrobe and always go for cotton, it's healthier and cozier!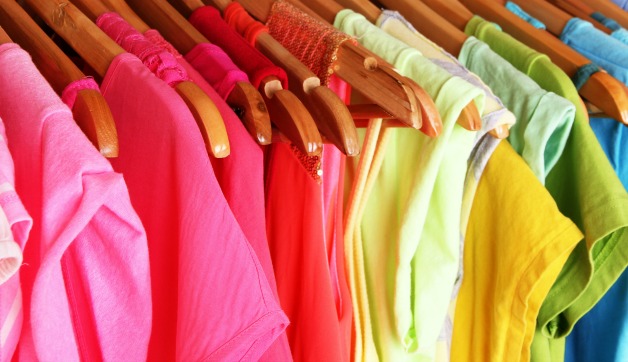 Probiotics
We don't get enough nutrients on a day to day basis, the female body needs more taking care of than we thought. Science proved that we should eat at least 8 green fruits and vegetables per day and I'm pretty sure we don't even get around to eating one green fruit/vegetable. Greens give us more than just nutrients but are great ways of getting probiotics into your system. Probiotics are healthy bacteria that we need in our body but don't take. You can either purchase probiotics or take natural probiotics. Natural probiotics aren't just in the greens but in various foods such as yogurts, pickles and cheese. Make sure you take the right amount of probiotics everyday because it does wonders to your gut as well as enhances the scent of your body!
Don't Skip on Skin Care
You're almost always in a rush to be somewhere or do something that by the time your remember to nourish and take care of your skin you end up getting very lazy. Make it a daily ritual ,both in the morning and before bed, to give the right amount of care to your skin. Clean, cleanse, and moisturize your face, especially since we're in winter, the cold air gets harsher on our skin than it does in the summer so moisturize as much as you can!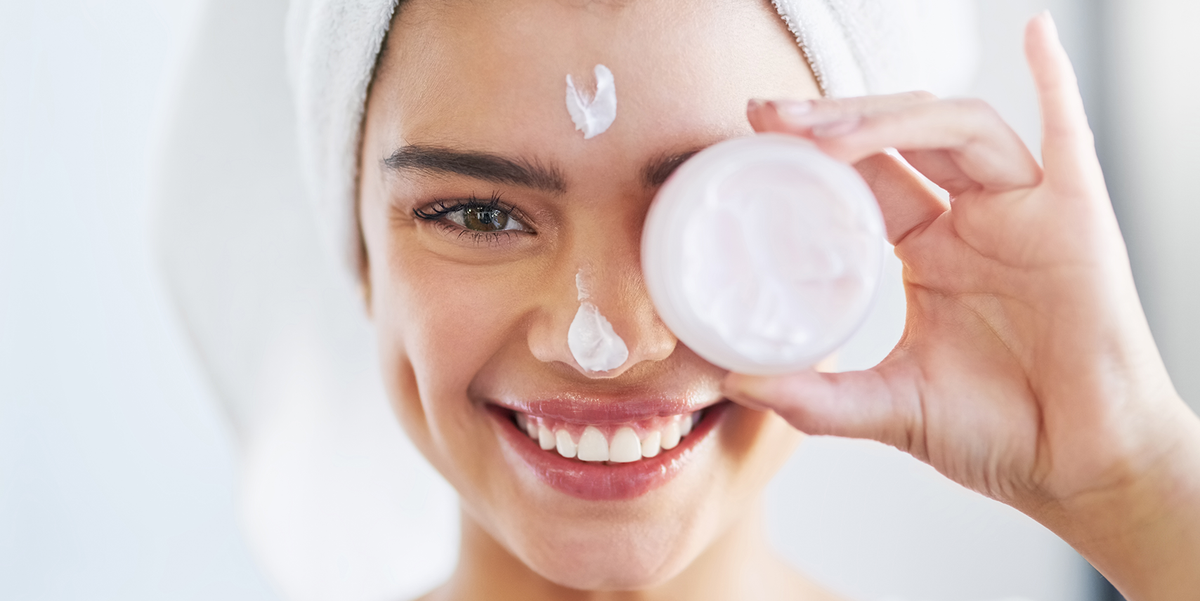 Daily Dry Brushing
Dry brushing has been proven to be a girls best friend. Dry brushing is brushing the skin of your entire body towards the heart. It's known for improving blood circulation, cellulite, and the health of your heart. Grab one at the first pharmacy you see or you can find it in The Body Shop but a bit more pricey! Doing this daily truly is relaxing and healthy for your skin so don't forget to do so, especially before showers for softer skin!
 Feed Your Brain
Growing older, we no longer find time to recharge and feed our brain by reading because we weren't taught at school how important it is to read every single day. Our brains get lazier and are more dependent on easier things. You need to activate your brain by reading because with all the new technology, our brain cells are dead. Incorporate this as much as you can, and believe me its a fun way to improve your language and vocabulary.
It is important to remind you that self love is more important than anything else in the entire world, because if you don't take care and nurture yourself, you won't have the healthy lifestyle you all desire to acquire. So be gentle with yourself and leave room for yourself to check in with your mind and body! It's not about how many times you do it but rather about being consistent with these steps mentioned above!
Riverdale Star Goes Public About Body Image
Growing up, we have all struggled with body image and sometimes extreme body shaming because in the world we live in today, the body is what's most important. Now as a celebrity, body shaming can go as far as being brutal and can truly take a depressive turn.
Lili Reinhart, the Riverdale star, openly discusses body image with one of her followers who recently asked how Lili and the rest of the cast of Riverdale feel about having "chiseled physiques" as well as promoting for unrealistic body expectations.
Actually, not everyone on this show is perfectly chiseled. And even I feel intimidated by the physique of my surrounding cast mates sometimes when I have to do bra/underwear scenes. I've felt very insecure due to the expectation that people have for women on tv, what they should- https://t.co/9ISUBkgrKl

— Lili Reinhart (@lilireinhart) February 6, 2020
Watching television in this day and age, everyone should be fully aware that not everything you see on TV is real. On the other hand, real or not, body imaging does tend to affect the viewers.
Reinhart responded on Twitter that not everyone on the show has chiseled physiques and even admitted to feeling self-conscious about her body, especially in scenes that included being in her bra or panties. She also explained how she was very insecure about how people would deem her body and whether or not she met her viewers expectations.
This industry struggles with accurate representation of female and male bodies. So I commend the women who have helped our industry take a step in the right ~and authentic~ direction. (Charli Howard being my favorite role model)

— Lili Reinhart (@lilireinhart) February 6, 2020
The film industry always seemed to raise the bar about how people should look, especially women and because of that, with Reinhart being in the business, she had come to terms with her body claiming that she has cellulite all over her body and that her stomach has flabs rather than perfectly constructed abs.
She also openly broadcasted that she had been deeply depressed for the past few months and gained a lot of weight due to that. However, this didn't stop her from doing a scene that included partial nudity because she felt that she is obliged to be strong and show utter confidence, this is her job after all.
Lili Reinhart has been a true fighter and ideal role model for people her age, aspiring actresses, and even young adults in hopes of educating people about being confident and ending body shaming.
Girls, feel comfortable in your own unique body. It is difficult to overcome these feelings and be strong, but you are who you are and that's beautiful.