6 Golden Rules for Long Hair
Hair is a girls best friend, whether long or short cuts. We as girls truly cherish our beautiful hair because it is a huge part of us. Some people say that hair is the soul of the human being and has so much wisdom in every strand, which is why gurus for instance let their beard and hair grow because their knowledge is the hair.
For girls, our hair is very beneficial for our looks and even character. Which is why we enjoy taking care of it so bad. Long hair, on the other hand, is quite harder to deal with than shorter hair. Firstly, it's much longer so the routine is quite different and secondly, there's more hair so it's more difficult.
The first step to taking care of your long beautiful hair is to develop a routine through trial and error. Then comes the products you use and how you treat your hair. Read on for more tips!
Brush on a Daily Basis
Since you have long hair, the hair strands tend to get tied up in minuscule knots that are so frustrating to untie. Make it a staple in your daily routine to brush out your hair slowly and patiently so as not to rip the hair strands from its roots. It is of crucial importance to purchase a good decent brush for your hair because cheaper brushes tend to cause extreme hair damage as well as dry out the hair of its nutrients.
Oil is your best friend
The longer the hair, the longer the process. Having long hair might tire you out but its all worth it in the end. Make sure to massage the oil of your choice into your hair once a week. Since you have long hair, the natural oil your scalp tends to naturally produces doesn't make it to the end of your hair which means the lower part of your hair is dried out the most. Which is why weekly thorough oil massages is a must.
Satin Pillow Cases
Satin is a girl's best friend when it comes to taking care of your hair. Ordinary clothed pillow cases are dry and too rough for your hair cuticles, which is why you should switch out your pillowcases for satin ones to help reduce hair breakage, damage, and dryness.
Satin Bonnets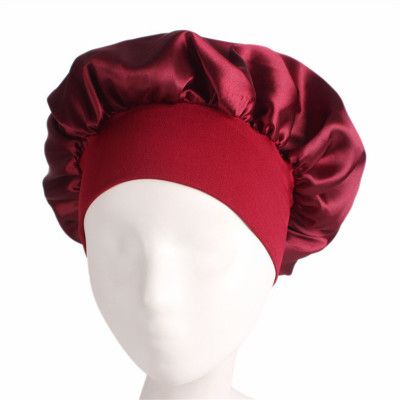 Hair can be easily damaged or dried out because of the air and your harsh movements throughout the day. For instance, winter might be the best time of the year, but the cold harsh weather is terrible for your hair. Purchase satin bonnets to wear under your beanies, in bed, or simply at home. The more you take care of it, the better your hair condition.
Conditioner
Conditioner is a crucial step to keeping your hair long and health. Don't miss out on deep conditioning each week or even applying a hair mask. These two steps are super important because they are what keeps the hair moistured until your next wash. Feel free to purchase a good hair mask and conditioner because other products will strip your hair of its nutrients.
Revive Don't Trim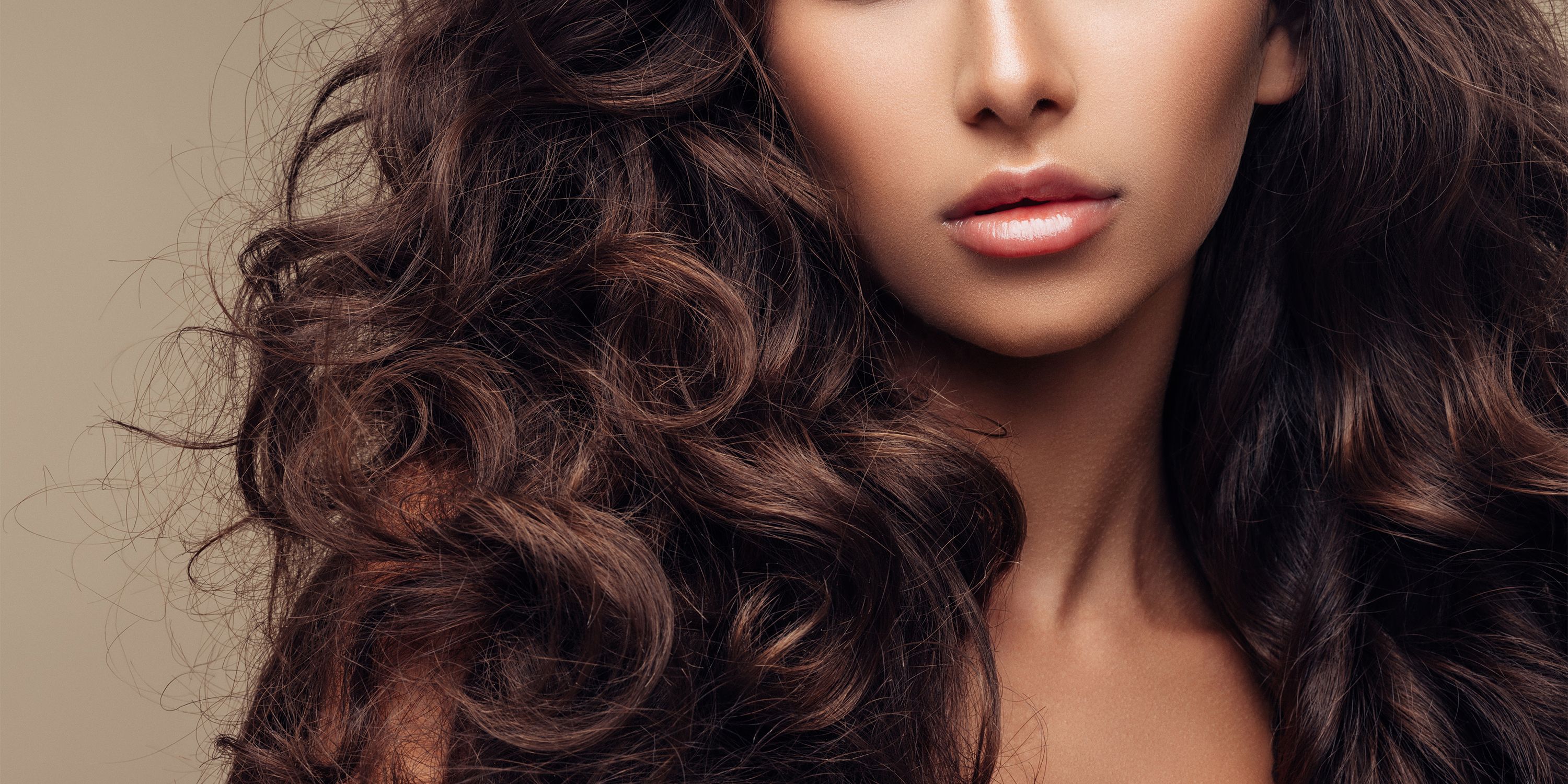 I'm a true believer in reviving your hair of its damaged state. We are told we have to trim our split ends every once in a while. But haven't you thought of reviving your split ends and fixing them rather than just cutting them off? This step is truly beneficial, especially for those of you who are trying to grow out their hair.
Ahmed Al-Motasem's "Egyptian Eyes" initiative is our duty towards our country
Dr. Ahmed Al-Motasem, Consultant Lasik and Ophthalmology Professor at Ain Shams University School of Medicine, launched an initiative called "For the Eyes of Egyptians" to provide 50 clients to remove free white water for critical cases who are not able to afford it.
This was a sense of his national duty towards the Egyptian people, which in solidarity with the initiatives presented by President Abdel Fattah Al-Sisi during the past period.
Al-Motasem stressed that presidential initiatives in health were the first incentive for the idea and for his donation of these operations.
The mechanism's publicity for registration will be made through Social Media to provide the necessary medical report cases to select the most necessary cases immediately.
It is worth noting that Dr. Ahmed Al-Motasem, Consultant Yazek and Ophthalmology Professor at Ain Shams University Faculty of Medicine and Medical Director of the Team of Ophthalmologists, which consists of a group of ophthalmologists and highly qualified eye examination specialists who have extensive experience in various subdisciplinary disciplines in medicine.
Ophthalmologist specializing in refractive eye surgery, cataracts and white and blue water.
Moderna Vaccine Receives Emergency Use Authorization
Moderna Inc's vaccine against coronavirus has received on Friday the emergency use authorization (EUA) from the U.S. Food and Drug Administration, making it the second vaccine to be registered.
The FDA made the announcement following a panel that was held for the agency with outside experts who endorsed the vaccine, and a week after the FDA's authorization for Pfizer Inc and German partner BioNTech SE.
The vaccines from Pfizer and BioNTech, which share the similar technology, have been on a massive nationwide rollout and been handed out to thousands of U.S. healthcare workers. Moderna is expected to follow the lead of those vaccines.
"With the availability of two vaccines now for the prevention of COVID-19, the FDA has taken another crucial step in the fight against this global pandemic that is causing vast numbers of hospitalizations and deaths in the United States each day," FDA Commissioner Stephen M. Hahn, M.D, said in a statement.
"It is my hope that all Americans will protect themselves by getting vaccinated when the vaccine becomes available to them. That is how our country will begin to heal and move forward," top U.S. infectious disease scientist Anthony Fauci said in a statement.
We hope that with vaccines underway that this nightmare can finally come to an end and that 2021 will bring us the new start we desperately need.
Here's Everything You Need to Know About the Chinese Vaccine Egypt Received
After receiving the first batch of Chinese Sinopharm's coronavirus vaccine, Health Minister Hala Zayed said that Egypt will be receiving the vaccine batches in succession and will provide it for free!
The free distribution of the vaccine is based on the directives of the president. The vaccine, according to both Egypt and UAE, is 85% effective and has gone through clinical trials in Egypt these past months, Minister Zayed was one of the volunteers who participated in the clinical trials.
Minister Hala Zayed along with Chinese Ambassador to Egypt Liao Liqiang and acting Emirati Ambassador to Egypt Mariam Al-Kaabi, have supervised the arrival of the first batch at the Cairo International Airport. The batch came from the UAE and the minister's remarks came afterwards.
The Chinese vaccine has so far secured an emergency approval of the World Health Organization, the Minister also added that Egypt has signed deal with the Global Alliance for Vaccines and Immunization to secure the provision of further vaccine doses.
Priority in distribution goes to the medical staff first, those working in isolation hospitals, chest and fever hospitals. Then to patients with cancer or kidney failures, the elderly and people with chronic diseases.
The vaccine is injected in the upper arm and is divided into two shots, given 21 days apart.