6 Golden Rules for Long Hair
Hair is a girls best friend, whether long or short cuts. We as girls truly cherish our beautiful hair because it is a huge part of us. Some people say that hair is the soul of the human being and has so much wisdom in every strand, which is why gurus for instance let their beard and hair grow because their knowledge is the hair.
For girls, our hair is very beneficial for our looks and even character. Which is why we enjoy taking care of it so bad. Long hair, on the other hand, is quite harder to deal with than shorter hair. Firstly, it's much longer so the routine is quite different and secondly, there's more hair so it's more difficult.
The first step to taking care of your long beautiful hair is to develop a routine through trial and error. Then comes the products you use and how you treat your hair. Read on for more tips!
Brush on a Daily Basis
Since you have long hair, the hair strands tend to get tied up in minuscule knots that are so frustrating to untie. Make it a staple in your daily routine to brush out your hair slowly and patiently so as not to rip the hair strands from its roots. It is of crucial importance to purchase a good decent brush for your hair because cheaper brushes tend to cause extreme hair damage as well as dry out the hair of its nutrients.
Oil is your best friend
The longer the hair, the longer the process. Having long hair might tire you out but its all worth it in the end. Make sure to massage the oil of your choice into your hair once a week. Since you have long hair, the natural oil your scalp tends to naturally produces doesn't make it to the end of your hair which means the lower part of your hair is dried out the most. Which is why weekly thorough oil massages is a must.
Satin Pillow Cases
Satin is a girl's best friend when it comes to taking care of your hair. Ordinary clothed pillow cases are dry and too rough for your hair cuticles, which is why you should switch out your pillowcases for satin ones to help reduce hair breakage, damage, and dryness.
Satin Bonnets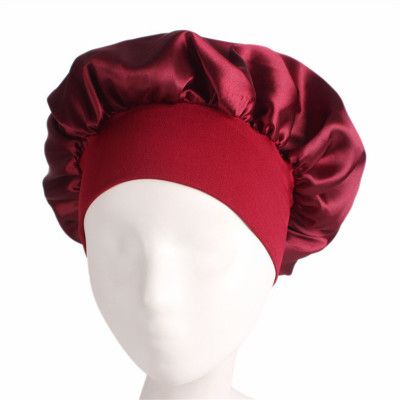 Hair can be easily damaged or dried out because of the air and your harsh movements throughout the day. For instance, winter might be the best time of the year, but the cold harsh weather is terrible for your hair. Purchase satin bonnets to wear under your beanies, in bed, or simply at home. The more you take care of it, the better your hair condition.
Conditioner
Conditioner is a crucial step to keeping your hair long and health. Don't miss out on deep conditioning each week or even applying a hair mask. These two steps are super important because they are what keeps the hair moistured until your next wash. Feel free to purchase a good hair mask and conditioner because other products will strip your hair of its nutrients.
Revive Don't Trim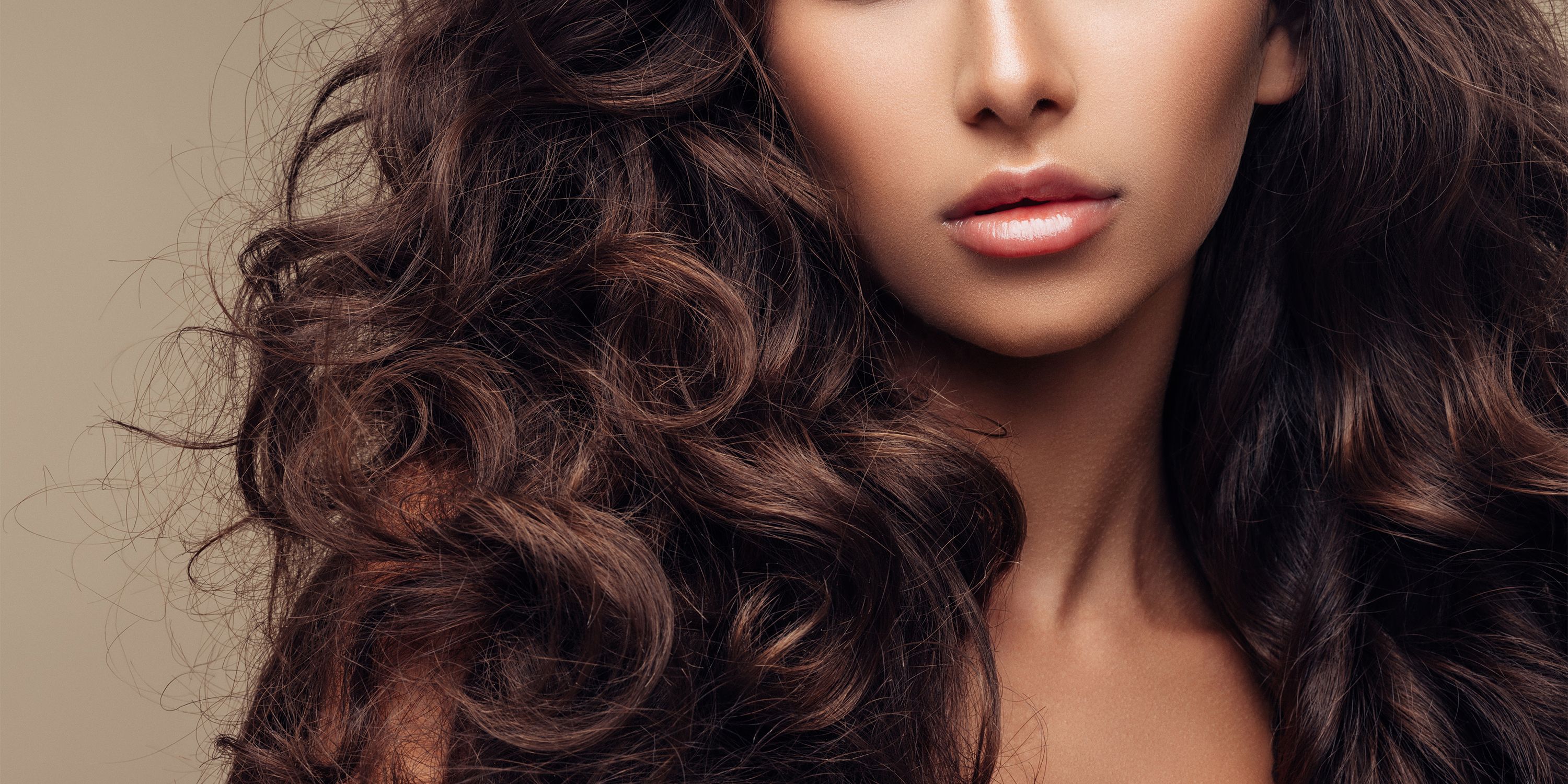 I'm a true believer in reviving your hair of its damaged state. We are told we have to trim our split ends every once in a while. But haven't you thought of reviving your split ends and fixing them rather than just cutting them off? This step is truly beneficial, especially for those of you who are trying to grow out their hair.
Dr Doaa the professional dermatologist making noise in the industry
Dr Doaa the professional dermatologist making noise in the industry which will create an era because of her hard work and persistence in the dermatology, filler, and Botox world.
Tell me more about yourself, why did you choose dermatology as a career?
I am Dr Doaa specialist in dermatology, cosmetology, and laser. I chose dermatology because I always saw that the dermatology industry is very interesting. The reason for that is because skin is
always visible, and it covers all our body. Therefore, taking care of your hair and skin reflects on your general health and well– being. I love beautifying skin because I go by the idea that our
mirror is our skin. In addition, a person with good skin, good hair, good facial skin that gives out the idea that the person is healthy. Skin is something important because it makes people
guess your age. Therefore, my goal is to make people look younger and healthier and have a fresh look with glowing skin. Also, to make nails, face, and lips look fresh and healthy. Because when you look at a person's skin, hair etc. You will be able to measure their age and their well–being.

What are the latest technologies in dermatology?

Latest technology in skin beautifying is not to change the persons look completely yet make them look beautiful still. Technology is now evolving to the point where you can have sessions without wasting a lot of time. People now work all the time. They want fast procedures so they can be able to go on with their daily schedules and work right away. The technique is to work in a way to get out natural results without them looking fake. Therefore, good efficacy with no down time is key.

How do you stay motivated in your work?

I stay motivated by always learning new techniques and to always try to reach out for knowledge from others and to read and attend lectures and attend congresses inside and out Egypt to accumulate the most knowledge I can. I always search how to be better and try to learn more in this field and be open to learn from young and old people and give others a chance to provide you with knowledge that you might not have.

What is your vision for the future of your clinic?

My vision is to expand and have clinics in reputable destinations. In addition, I want the patient that comes to the clinic to get what he imagined for. That is through us as a clinic
being organized in the way we offer our services. Also, through booking appointments, always living up to the patient's expectations of what is good to them. I want the patient to feel that he or she is coming to a clinic where its goal is to perfect and beautify facial and other skin as well as perfecting health. Therefore, that makes them feel comfortable and makes them feel happy. Also, to make the patient excited to come again and again. On a work level I want to present to the patient the newest knowledge and techniques I know of. In addition, I want to provide the patient with the correct treatment for their issue. I want to surpass people's expectations and give them a better treatment than the one that they expected.

What is your greatest success as a dermatologist?

My greatest success in dermatology is being able to start off my career by working with the biggest doctor in Egypt, Dr. Assem Farag. I started from class A in learning, and I had the luck to learn in different places that gave me the best knowledge I could have and wish for. I was able to accumulate knowledge from different places like Ain Shams University, Al Qahera University and Al Azhar University. I also worked in great clinics. I tried to always gather knowledge from different placesand people. I had the honor to also work and learn from the
greatest doctors.
For the first time in Egypt and the middle east, No more gypsum casts
Dr Cast is the main branch of ECPA business which offers a new era of orthopedic casts.
Dr Cast is the only breathable, waterproof, subitizable custom 3D printed plastic cast in the Middle East. The casts are made to be easily removed, cleaned and sanitized. Moreover, the casts come in many colors to match with all tastes and add some fun for the little ones. Medically, Dr cast saves the trouble of many issues that came along with the traditional cast like skin irritation complaints, recasting or adjustments and a lot more. To find out more check please check our Instagram account here , Facebook page here
Ahmed Al-Motasem's "Egyptian Eyes" initiative is our duty towards our country
Dr. Ahmed Al-Motasem, Consultant Lasik and Ophthalmology Professor at Ain Shams University School of Medicine, launched an initiative called "For the Eyes of Egyptians" to provide 50 clients to remove free white water for critical cases who are not able to afford it.
This was a sense of his national duty towards the Egyptian people, which in solidarity with the initiatives presented by President Abdel Fattah Al-Sisi during the past period.
Al-Motasem stressed that presidential initiatives in health were the first incentive for the idea and for his donation of these operations.
The mechanism's publicity for registration will be made through Social Media to provide the necessary medical report cases to select the most necessary cases immediately.
It is worth noting that Dr. Ahmed Al-Motasem, Consultant Yazek and Ophthalmology Professor at Ain Shams University Faculty of Medicine and Medical Director of the Team of Ophthalmologists, which consists of a group of ophthalmologists and highly qualified eye examination specialists who have extensive experience in various subdisciplinary disciplines in medicine.
Ophthalmologist specializing in refractive eye surgery, cataracts and white and blue water.