5 Drastic Changes Happening in KSA we Didn't See Coming
Saudi Arabia has been witnessing some drastic changes we have never seen coming. Those changes are definitely for the better and it is transforming the way we think of the Kingdom.
Here are 5 drastic changes:
Women are allowed to drive:
Women weren't allowed to drive cars till last October, It is said that women will start to drive late this year.
Live music concerts:
Saudi Arabia from no live music at all for hosting the biggest names in the region from Heba Tawaji, Omar Khairat to Mohamed Hamaki and Tamer Hosney
Cinemas:
Can you guess which movie was the first to be screened in Saudi Cinemas?
Well, it was the hit, Black Panther
Arab Fashion Week:
An Arab fashion week edition happened in Saudi Arabia with a Russian Ballet performance
A Church?
Thanks to Pope Tawadros, Saudi Arabia will open its first church
After meeting with the Saudi ambassador in Cairo, Ahmed Kattan, they have reached an agreement to establish the first church ever built inside Saudi Arabia.
Everything You Want to Know About What's Airing :Ramadan 2020
Every year, we're curious and quite excited for Ramadan. We get out our Ramadan decorations, lanterns, and are even excited about the cool dishes we could cook. On the other hand, the thing we enjoy the most on top of all are the Ramadan TV shows and movies. Every year, Egyptian cinema is getting stronger and better than before. There are so many talented growing actors and actresses on the rise! Which is why we bring to you all the TV shows that will be airing in Ramadan 2020. Read on to find out who'll be the star of what show! From old infamous stars whom we love and adore to old Egyptian idols, we have the full scoop listed below!
"Valentino"
Each year, Adel Emam graces us with his appearance in Ramadan's TV show Valentino. Last year, Adel's appearance was in a drama TV Series, this time he promises to show a great role in Valentino, a comedy we are yet to know about!
That smile though!
"Al Fatwa" 
Brother of Asser Galal, Yasser Galal, is to play the main role in Al Fatwa that is to be aired this Ramadan. Shooting for this TV series has already commenced and we all can't wait to see what's in store this year! Of course, the genre of this TV series is drama, which is a good thing so as to leave us on the edge of our seats! Dalia Al Beheri will be starring alongside Yasser this year, will they make a great duo? Let's wait and see!
"El Prince"
Number 1 is to appear in a TV show called El Prince and is said to be the main character in this show. Let's see if Mohamad Ramadan would make a strong appearance this year! Yes Ramadan was too busy last year making music, but apparently he's making time for acting! Is he better off being an actor or singer? Let us know in the comments!
"B 100 Wesh" 
Nelly Karim, the star actress and prima ballerina, is said to be playing an important role in the drama TV show  "B 100 Wesh". Film critics are claiming that the TV series has a powerful plot behind it. How excited are you?
"El Nasabeen"
Not only is Nelly Karim appearing in B 100 Wesh, but she is also playing a lead role in El Nasabeen this ramadan. Nelly is loved for her beautiful roles, which is why it's exciting to be seeing her in two different TV series this Ramadan! This TV show is considered part of the drama genre, can't be too surprised because Nelly definitely is an outstanding actress and truly fits in dramatic roles!
"Leabet el Nasyan"
It is said that Amr Diab's wife, Dina Sherbiny, will be making a big appearance in this year's Drama TV show. It's pretty cool that both Amr and Dina are an artistic couple, him being one of the top 5 favorite artists in Egypt and her being an outstanding actress!
"Leh Neheb Tany"
Yasmin Abdelaziz was always known for her hilarious roles in the Egyptian cinema, but she's gone off the grid for the past few years after having broken up with Amr Diab. Which is why, we're excited to see her star in Leh Neheb Tany costarring Karim Fahmy in this romantic TV show! Has she still got the skills to make us laugh? Lets wait and see!
 "Al Nahat"
One of our favorite roles that was played by talented actor Basel Khayat was his major role in Talateen Youm, and ever since that TV show, people were left baffled! Which is why we're super excited to see what he's got in store for us in this year's Ramadan thriller! We're positive he'll get us hooked on the TV show like he always does!
"Aswad Fateh"
Haifa Wehbe is playing a lead role in Aswad Fateh, a thriller that shows something promising. We truly admire people who can not only act, but also sing as well! Let's see which she's better at!
"Dahab Eira"
After making a grand entrance at this years Oscars that took place in LA, we don't think Youssra will be able to top off anything after that! I mean, did you see her dress? Gorgeous! We are excited to see her appear in a comedy show this Ramadan. We need a good laugh, and we're positive Youssra is up for the task!
"Takatoa Toroq"
Our absolute favorite role of Mona Zaki was when she starred alongside infamous Ahmed el Sakka in Taymour & Shafika. They were in complete sync and make a fantastic duo! Which is why we can't wait to see her this Ramadan playing in a romance genre yet again! Takatoa Toruq won't just be starring Mona Zaki, but also other cool actors such as Mohamad Farrag, Mohamad Mamdouh, Amina Khalil and Sayed Ragab! What an intriguing mixture of actors!
And there you have it folks, the top 11 TV shows that we are promised to watch this Ramadan, but of course there's more than what was mentioned above! What TV shows are you looking forward to this Ramadan?
Ways to Spend Valentines Single
Ever feel down for not having a date or something romantic to do on Valentines Day? Well, rather than feeling sad and soppy this year, let's embrace all the ways we could be single on Valentines! There are many things you could do you on your own, you don't have to be in a relationship with someone to have fun on Valentines! You deserve to love yourself either way!
Spend it With Your Pet
Rather than spending your romantic day with someone, why not mix things up a little by spending it with your loving pet? there's nothing better than that! You could treat yourself and gather up with your friends and their pets! Cook some good food, play some music, and have fun!
Shereen Reda posted a picture on her Instagram account showing how she's ditching this years ordinary valentines day plans by spending it with loving dogs!
Watch Rom-Com Valentines Movies 
There's nothing better than spending your day indoors with your friends by watching classic valentines movies in a pillow fort! You don't need to go to the movies, you could do this yourself at home! Gather your pillows and make a list of sappy romantic movies like Valentines Day, I Hate Valentines Day, and Be My Valentine! Make some popcorn and have a cozy day in with your loved ones!
Spa Day with the Girls
You could definitely make things fun by spending some quality time with your besties and book a spa day at a hotel. On behalf of valentines day, many hotels have packages and offers for things you could on valentines. So why not pamper your girls? You could even go for a swim but make sure to pick a place with an indoor pool since we're still in winter!
Go Off the Grid
Why be in Cairo when you could spend valentines by the beach? Call up your friends and go on a road trip! You could make a bonfire and roast up some marshmallows and bond with your friends. It would be nice to spend days away from Cairo and the obsessive valentines plans everyone has! So spike it up a bit and do something different this year, switch off your phones and log off of all social media platforms to relax and live in the moment.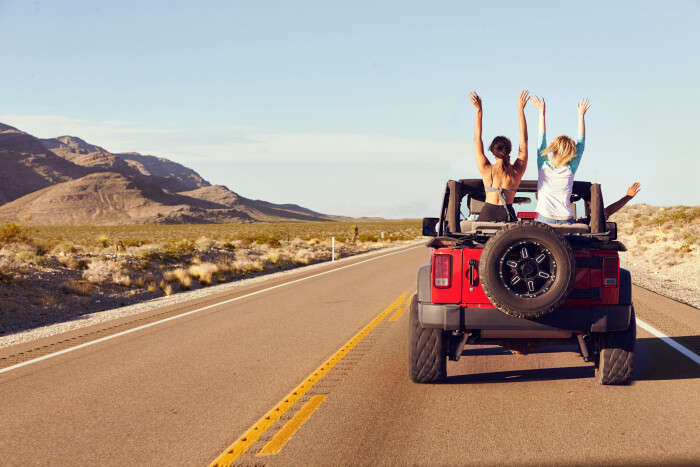 Valentines Day isn't just about having a lover or partner you could do something romantic way, valentines is about love as a whole. Loving your friends, your family, your pets, and most importantly loving yourself first unconditionally. With that said, spend valentines with the people who mean the most to you, being single is fine because that just leaves more time to love yourself fully!
Tragic Victims of Video games
We've all come across as well as heard news agencies and research papers discussing the danger and the negative effects video games tend to have on the youth, but it is rare when we come across a situation where a group of teenagers decide to copy what they've seen in video games.
Marwa Mimi, infamous TV anchor and journalist in "Al Nahar" bares witness to her 15 year old teenage boy passing away after a bullet was accidentally shot at his head on Saturday, the first of February.
The incident had occurred when victim Kareem had gathered with his usual group of friends at a house in Zamalek that belonged to a close friend of theirs. This was their usual way of hanging out, but this time, things had gone very wrong.
Marwa stated that while the boys were out and about at their friend's house, one of the group members had gotten his father's gun along with him to play around and point the gun at each other, similar to the games they're used to playing when they gather at PlayStation Hubs.
Kareem was announced dead at 2:00am on Saturday. Investigations state that the accused as well as his father are taken into custody until further notice from the trials that have already commenced.
It was claimed by investigators that what had occurred at the scene of the crime was that one of the group members was joking around and fired the gun at Kareem, presuming that it had been empty of ammunition.
The gun that had been fired was said by the accused that this was his father's gun, which was said to be a "Tabanja", a type of gun that is far from the modern day typical weapons we hear about. Through autopsies, they were capable of determining that the victim had two holes at the middle of his skull that were both enter and exits wounds of the ammo.
Marwa openly states "I want the right of my son, I will avenge his death ". The accused claims that it was an accident and that he thought that the gun was emptied of ammunition, but reports and investigations are still on the go to decide what to make of this crime scene. Is he guilty or was it really just mistake?
Kareem told the press "It was all just a game, we were messing around like we do when playing video games." Is Kareem's alibi enough to keep him from being put behind bars?
At the end of the day, a mother is a victim of losing her child due to the impact of video games and the virtual world. May he rest in peace.