4 Celebrity Rumors that Turned Out True
The hardest thing celebrities have to undergo are rumors that are being said about them. In Hollywood, no actor or actress is left unchecked. At the end of the day, rumors can be only rumors and sometimes, they can be quite true. After a little digging and researching, we found some very interesting yet bizarre rumors about your favorite celebrities! Read on for more juicy intel!
Katy Perry carries locks of hair from both Miley Cyrus and Taylor Swift with her:
This is frankly the weirdest rumor you'd hear so far. Katy Perry was rumored to have both Miley Cyrus and T- swift's locks of hair. What? Normally hearing such a rumor would make you cringe, but digging for the real story behind this, we found out that it is not so cringy after all! It is true that Katy has locks of hair from both famous celebrities, but not for doing voodoo or scaring joojoo, but as a sign of sweet friendship! Yeah, you read right. The cute part is that she has both tied into a friendship bow. Awh.
Brad Pitt and Angelina Jolie getting into a relationship during Mr. & Mrs. Smith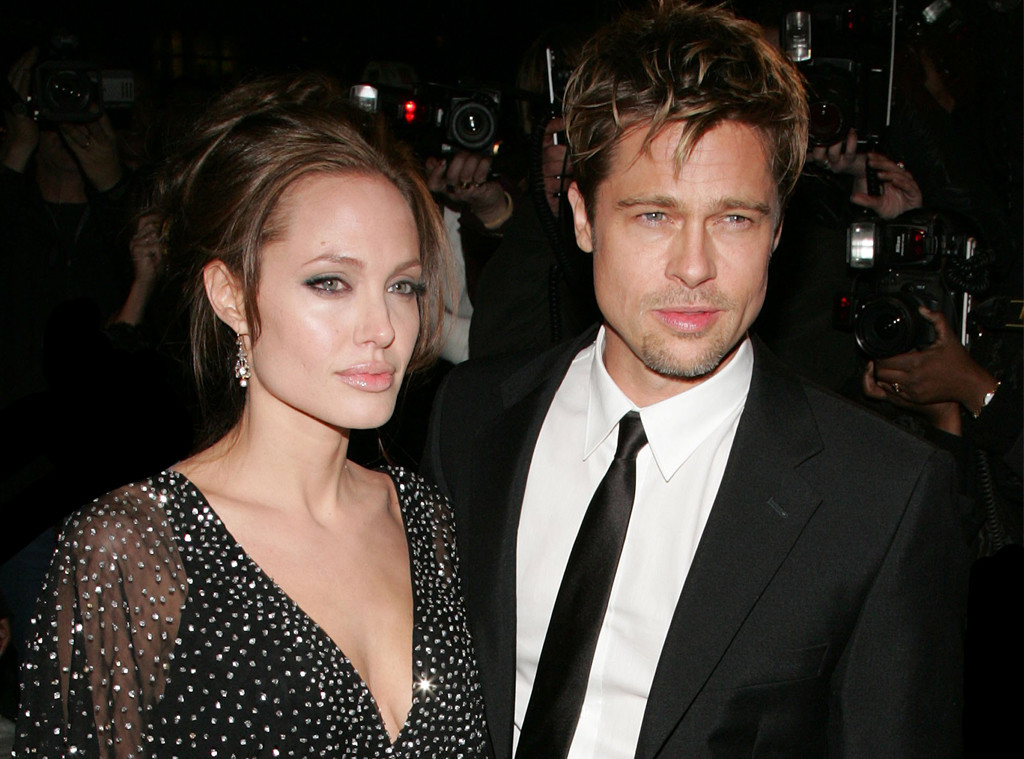 In all of Hollywood, everyone has grown to love both Angelina Jolie and Brad Pitt for their amazing acting roles, kind acts of goodness, and most importantly for being the best power couple! People believe that the struggles both actors have gone through was due to Karma and that was all because of their well known movie Mr & Mr.s Smith.
In 2005 when they were shooting the movie, both lovers were not in a relationship at the time being. In fact Brad Pit was then married to Jennifer Aniston, the loving Friends actress. But throughout shooting for the movie, Brad and Angelina were rumored to have their love rekindled. Rumors were confirmed when Jennifer Anniston had found out about the cheating and dumped Brad Pit leaving everyone in their separate ways.
Beyoncé's pregnancy:
Out of all the surprise celebrity baby bumps, Beyonce's was the funniest! Back in 2010, rumor had it the Queen B was pregnant and might be taking a long vacation from performing. When people heard of that, they were worried that this would be the end of Beyonce. However, Queen B didn't allow that to happen. She returned to the music scene as if nothing ever happened and even performed in MTV Video Music Awards in 2011.
Not only did Beyonce attend and give a hardcore performance, but also on a hilarious note, at then end of her song ,she dropped her mic all of a sudden, ripped open her jacket, and started rubbing her big baby bump revealing she is pregnant but she won't be stopping music!
Ryan Gosling was going to be in the Backstreet Boys: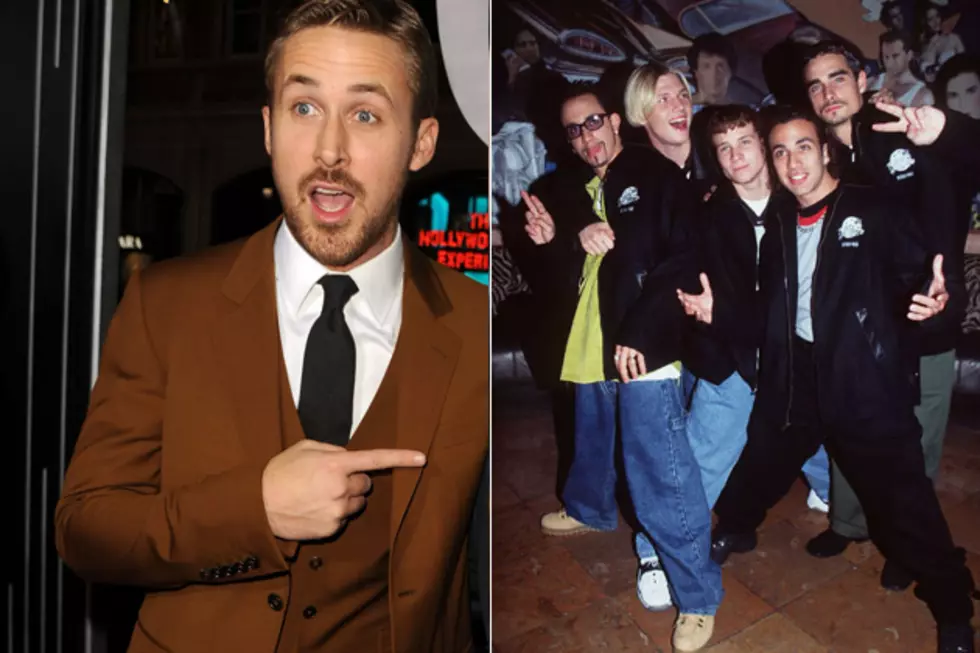 Back in the late 1990s, the Backstreet Boys were the talk of the music industry! Being a boy ban with cute hot shots for singers, the girls were swooning all over them! While everyone knew the band members by heart, it was rumored back in 2013 that –wait for it- Ryan Gosling was offered to be a part of the group! What? Who knew Ryan was into singing!
Back then, Ryan was in the Mickey Mouse Club and was living with AJ McLean had talked him into joining the group but Ryan declined the offer. People couldn't believe the rumor because no one thought that Ryan was much of a singer, but the rumors are confirmed and are not a hoax!
Would you have enjoyed having Ryan be a part of Backstreet Boys?
And there you have it folks, the rumors you've been dying to hear about!
A few questions with the superb dentist Dr. Ahmed Essam
What is your greatest success as a dentist?
Q1: The greatest success as a dentist to me is when I see the patient's joy after his life has changed, whether it is because we gave him/her a smile makeover or a new smile. In addition, if the patient had a problem for a while and has been to several dentists and could not solve it, and we were the reason to solve it, provide the proper treatment plan and treat him/her. The joy the patient has is considered the greatest achievement of my career. It makes me feel successful.
What would you do if a patient disagreed with your assessment of his or her dental health?
Q2: When a patient is not convinced with their treatment plan or when him/her have a certain point of view and they have been around and asked. Therefore, if they see that a certain treatment plan is right for them and I see otherwise and is not 100% right or right for his/her case, I explain to them all the options. In addition, I would also point out the pros and cons of the treatment. I also talk to them in depth about the treatment plan, even if it is going to take an hour in the first session. If they got convinced, then great, if they weren't convinced I start showing them the result before I start working as a mock up, digitally or analog or even with pictures on the computer if they got convinced I proceed with my suggested treatment plan, if they weren't convinced I have two options which are if the treatment is acceptable but I do not see it as the best option, the patient signs a consent sheet that they want to proceed with their chosen treatment plan even after every other option was thoroughly explained to them. The second option is if the treatment plan is not appropriate for the patient based on studies, then I tell him or her I will not proceed with the treatment at all.
As a dentist, you may have to treat patients who are deeply uncomfortable or even afraid of getting dental work done. How do you make patients feel comfortable, safe and relaxed while working with you?
Q3: First, of course, no one likes dentists, and a lot of people are usually frightened from the visit because of the pain, old experiences, and the procedure itself regarding the many devices used. Therefore, that is normal. The secret is in the diagnosis session with the specialized doctor and that is why we give the first session of the patient the most importance. Because we listen carefully to what the patient complains of, there is a possibility that the patient cannot accept the doctor, has a problem, has a bad experience from something specific, the anesthetic injection, and the pain that accompanies it, the syringe poke. In addition, there are also people that have a phobia of the chair in the clinic. Therefore, all that shows in the first session from the talk we have with the patient and how well we listen to them. Following that, we start to highlight the patient's fears, what scares them the most from dentists; what he/she hates the most about the dentist's clinic and makes him ignore going to the dentist. Therefore, we try to overcome that problem by showing him the opposite of what he thinks. As well as being keen about his specific fear until it is an experience that can be accepted by the patient. In addition, we also change his point of view on the dentist's clinic or the dentist himself, and that is also one of our hardest moments.
How would you determine when dental X-rays are needed, and how would you conduct this procedure?
Q4: The dental examination or the diagnosis is not built around the doctor, there are several factors to reach the right diagnosis. Firstly, the patient's complaint. Secondly, the dental examination itself, which requires me checking up the teeth with my eyes, loupes or with the microscope. Thirdly, the X-rays, the X-rays, are a crucial part of the tools responsible for an accurate diagnosis. I cannot say when I can use the X-ray and when can I not, it's not an option. Therefore, there must be an X-ray. It differs if the X-ray is only a panorama and is enough, or a periapical X-ray or a cone beam X-ray. Therefore, it differs from one procedure to another, but it is impossible to build a complete diagnosis without seeing the X- ray, seeing the patient, hearing his complaint, and taking his pictures. In conclusion, the diagnosis must always include an X-ray.
Tell me more about yourself, why did you choose dentistry as a career?
Q6: When I talk about my specialty, which is make overs, beautifying or full-mouth rehab with implants or prosthesis. The patient comes to the clinic often with issues that include pain and just general problems with their teeth. In addition, the patient also complains about his/her self-esteem because of how their teeth look or the function of them not being able to eat etc. So, when I reach a successful outcome with the patient of them being able to eat and them regaining their confidence and being happy, as well as their teeth looking natural. That is what made me love the career more and hold on to it more, no matter how long the treatment process is or no matter how much it is tiring; that is the result that makes me happy and makes me want to continue in this career, and that is why I chose it.
What is your vision for the future of your clinic?
Q7: Regarding my vision for superb, I won't be cliché and say that I want us to be the best clinic there is, but my vision is to change the thought of dentistry in Egypt. That is that at the end of the day we are doctors, and that is why it's crucial that not everything we do is about selling. I do not sell a service; I am not a merchant, and I don't have a commodity to sell. The most valuable thing I present is the dental health and the health of human beings, and that is the most valuable thing god gave us and ordered us to take care of. Therefore, that is my vision, which is to change the thought of dentistry. I do not sell a commodity. At the end of the day, I am a doctor and I need to treat patients the right way and change the thought of treatment here. At the same time, my vision is to also change the thought of being scared from the dentist and to change the thought of people thinking that they need to go to the dentist only when they are in pain or that they look at going to the dentist in a financial sense, meaning that they feel they are going to pay a lot of money or that they are being scammed. In conclusion, all of that is what I want to change according to my vision. Also, the reason for me naming the clinic superb is to be superb at everything we do as a team that presents all dental services in one place, as well as presenting interdisciplinary dentistry, meaning that not only one doctor checks up on you. but there's also more than one specialist that will work with you to reach the best treatment plan and best outcome you can reach.

What have you done to prepare for a career in dentistry
Q9: I am a medical graduate and Oral and Dental Surgery from Al Qahera University; after that I became a fellow of the Royal College of Surgeons of England. I took more than 300 accredited hours from different academies like the American and European academy. In addition, I also went to the college of cosmetic dentistry. I also have more than 250 hours accredited from the American Academy of implant ologist or Implantology Association in teeth implants and full mouth rehab. I believe that knowledge is endless. Therefore, every day, especially in dentistry something new appears. Every day we discover that something we used to do from 2 or 3 years now evolved and that something (technique) is not right anymore. So being always updated and always learning and always seeing new things is the most important thing. So, I still have a lot to educate myself on and I still have a lot of more knowledge to gain.
Influential Women in Egypt
Egyptian women have been prominent for years, since ancient times queens of pharaohs have played influential parts in history. Egyptian women have had in every critical part of life, they are our moms our sisters our wives and mainly they are half of the population. Giving brightness and prosperity to our daily lives, they play a critical role in our society. Whether they are doctors, scientists, journalists, politicians, these heroines are making it every day.
Given the honorific title Kawkab al Sharq, she is the lady who came dominantly with Arab music. Known for songs such as Inta Omri and inta al hob. She prospered in the world of Arab music.
A scientist and a nuclear physicist, she held a doctorate in atomic radiation. She hoped one day her work would lead to the peaceful use of atomic energy. She organized an atomic peace conference and sponsored a call that set an international under the banner atoms for peace, she was the first woman to work at Cairo University.
A member of the Egyptian parliament, and secretary-general of the Egyptian for the Egyptian council for foreign affairs. She is the executive director of the Magdi Yacoub Foundation. Her bestselling memoir "Bedoon Sabq Enzar" had implicated her continuous battle with cancer.
A journalist and an actress, film producer, tv host, scriptwriter, and author. Known for her show "Sahabet Al Saada"
An athlete who is a competitive swimmer and got Egypt to the Olympics. She specializes in butterfly and freestyle events, and all Africa gold medalist and Egyptian national champion record holder. She is the fastest female swimmer in Egypt and Africa, coached by Teri McKeever.
Sherbini is a professional squash player, she is a five times world champion and she became the youngest women to win the worlds championship. She is the best squash player in the world.
Egypt's star Angham to perform in Alexandria on March 24
Egyptian superstar Angham will perform in Hilton Green Plaza hotel in Alexandria on March 24.
Angham will perform live concert at Abdeen Palace on February 25.
In 2021,Angham hand prints were added to wall of fame in Saudi Arabia.
Angham performed at Cairo Opera House on July 1, 2021.
Angham performed live concert at Al-Manara open theater on October 9, 2020.
This was her first live concert with audience since the outbreak of COVID- 19.
Angham performed a huge concert in the Kingdom of Saudi Arabia on the occasion of the celebration of the Saudi National Day, that was held on September 24, 2020.
The star had released her new song "Bahebak Webartahlak" on her official YouTube channel.
The song is written by Saber Kamal and composed by Ihab Abdel Wahed.
United Media Services headed by Tamer Mursi organized a concert for Angham on May 26, 2021 celebrating Eid el Fitr.
The concert was screened on DMC channel at 10 pm. Angham received the Middle East Music Awards (MEMA) for best female singer in 2019.
Additionally, Murex D'or announced Angham the best Arab singer; she received her award at the Murex D'or ceremony that took place on Saturday, April 6, 2019 in Lebanon.
Angham celebrated the release of her album "Hala Khasa Gedan" (A very special case) on March 17, 2019 in one of Alexandria's biggest hotels; this was Angham's first concert after the release of her new album on Feb. 21.
"Hala Khasa Gedan" consists of 14 songs, including "Ya Raitak Fahemni" (I wish you can understand me), "Habayebna" (Our loved ones), "Baol Nasiak" (I say I forgot you), "Metamena" (I am calm), "Leila", and "Hala Khasa."
Angham is an Egyptian singer, record producer and actress. She comes from an artistic family and was born in 1972. Her father is veteran musician and composer Mohamed Ali Soliman. Angham started her artistic career in 1987 under the guidance of her father.
Following her divorce from Magdy Aref in 2000, Angham took much more control over her image and musical style. After that "Leih Sebtaha" (Why Did You Leave Her?) record established her into a strong position amid the constant emerge of new voices in the Middle Eastern music scene.
After a highly publicized feud between Alam El-Phan Music Records' president Mohsen Gaber and the artist, she moved to another record company, Rotana.
In 2005, she released the album "Bahibbik Wahashteeny" (I Love You, I Miss You) which was critically acclaimed, but did not achieve the expected commercial success.
In 2007, Angham returned to the forefront of Arabic pop music scene with her album "Kol ma N'arrab" (Whenever We Come Closer) which sold more than 500,000 copies across the Middle East in less than three months and was awarded a platinum certification.
She presented a group of successful songs such as "Etegah Wahed" (One Direction), "Toul Ma Enta Be'eid" (As Long As You Are Far), "Akteblak Ta3ahod" (I Pledge to You), and "Mahzoma" (Defeated), among other popular songs.
Profits made by Angham's albums during the past two decades remain the highest among other Egyptian singers of her category. It is worth noting that the star's fans and critics in the industry named her "Egypt's No. 1."
Angham was the best-selling female pop artist in 2003. She is famous for her wide vocal range and romantic style.
Angham's album "Rah Tethkerni" (You'll Remember Me) gained great success at the time of its release. Angham cooperated with numerous Arab musicians and poets in the album such as Ahmad al-Sane'e, Khaled al-Awadhi, and Turki Al-Sheikh.
Angham's "Bakhaf Afrah" (I am Afraid of Being Happy) hit about 9 million views on YouTube three weeks after its release. "Bakhaf Afrah" is written by Turki Al-Sheikh and composed by Khaled Ezz.
The ninth edition of Beirut International Awards Festival (BIAF) honored Angham on June 29, 2018. The BIAF, which is held under the auspices of the Lebanese Prime Minister Saad Hariri, honors every year figures from different fields such as art, politics, culture, music, finance and humanitarian services.