4 Celebrity Rumors that Turned Out True
The hardest thing celebrities have to undergo are rumors that are being said about them. In Hollywood, no actor or actress is left unchecked. At the end of the day, rumors can be only rumors and sometimes, they can be quite true. After a little digging and researching, we found some very interesting yet bizarre rumors about your favorite celebrities! Read on for more juicy intel!
Katy Perry carries locks of hair from both Miley Cyrus and Taylor Swift with her:
This is frankly the weirdest rumor you'd hear so far. Katy Perry was rumored to have both Miley Cyrus and T- swift's locks of hair. What? Normally hearing such a rumor would make you cringe, but digging for the real story behind this, we found out that it is not so cringy after all! It is true that Katy has locks of hair from both famous celebrities, but not for doing voodoo or scaring joojoo, but as a sign of sweet friendship! Yeah, you read right. The cute part is that she has both tied into a friendship bow. Awh.
Brad Pitt and Angelina Jolie getting into a relationship during Mr. & Mrs. Smith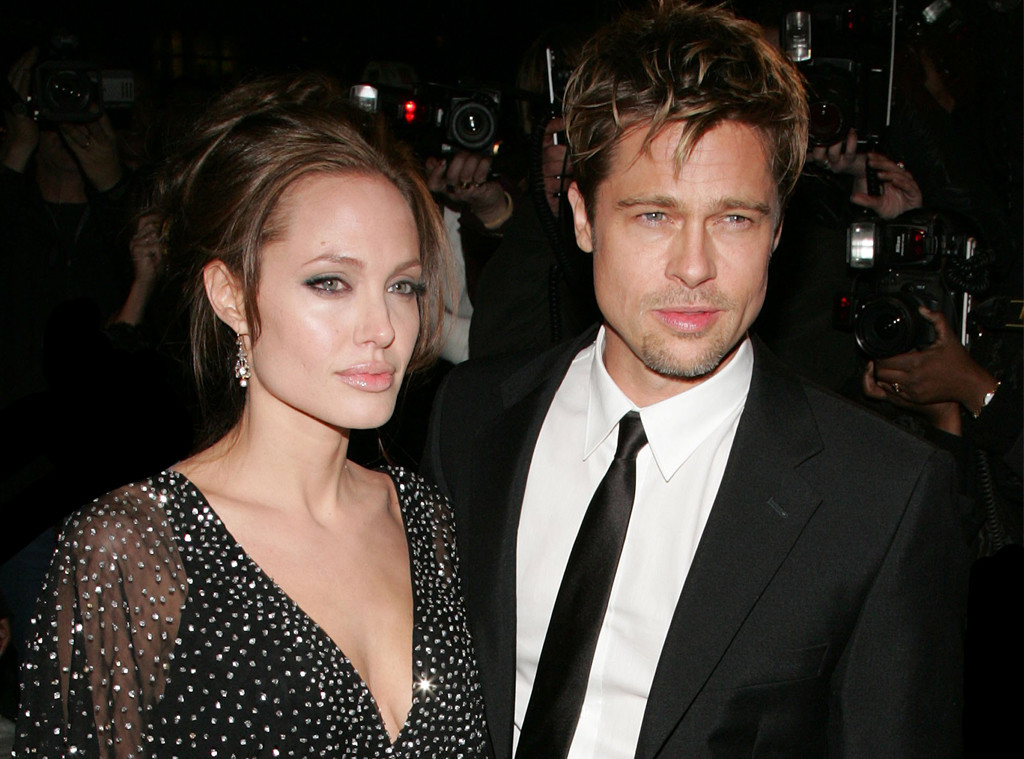 In all of Hollywood, everyone has grown to love both Angelina Jolie and Brad Pitt for their amazing acting roles, kind acts of goodness, and most importantly for being the best power couple! People believe that the struggles both actors have gone through was due to Karma and that was all because of their well known movie Mr & Mr.s Smith.
In 2005 when they were shooting the movie, both lovers were not in a relationship at the time being. In fact Brad Pit was then married to Jennifer Aniston, the loving Friends actress. But throughout shooting for the movie, Brad and Angelina were rumored to have their love rekindled. Rumors were confirmed when Jennifer Anniston had found out about the cheating and dumped Brad Pit leaving everyone in their separate ways.
Beyoncé's pregnancy:
Out of all the surprise celebrity baby bumps, Beyonce's was the funniest! Back in 2010, rumor had it the Queen B was pregnant and might be taking a long vacation from performing. When people heard of that, they were worried that this would be the end of Beyonce. However, Queen B didn't allow that to happen. She returned to the music scene as if nothing ever happened and even performed in MTV Video Music Awards in 2011.
Not only did Beyonce attend and give a hardcore performance, but also on a hilarious note, at then end of her song ,she dropped her mic all of a sudden, ripped open her jacket, and started rubbing her big baby bump revealing she is pregnant but she won't be stopping music!
Ryan Gosling was going to be in the Backstreet Boys: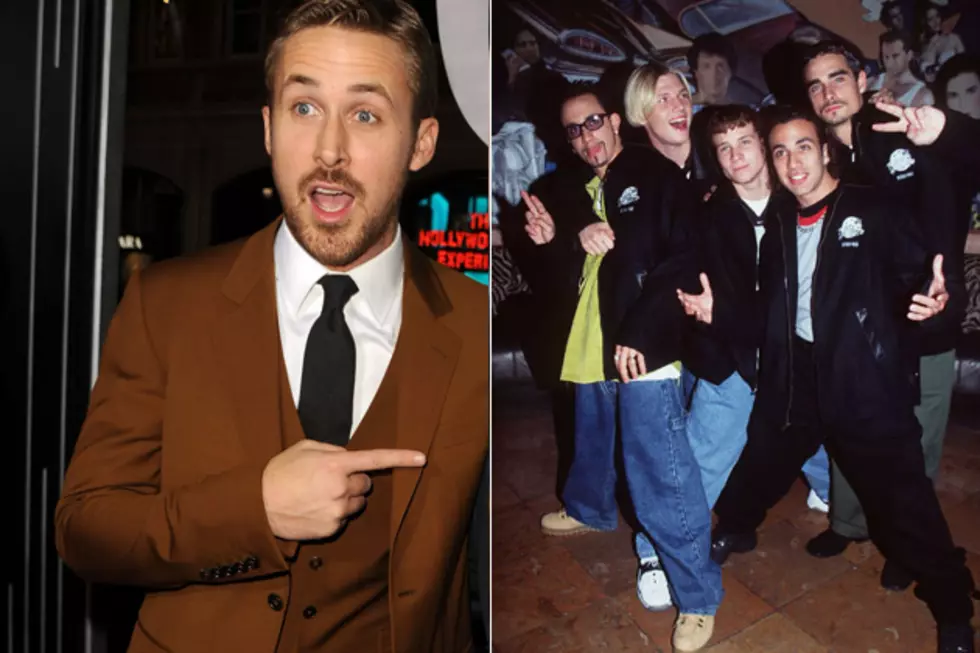 Back in the late 1990s, the Backstreet Boys were the talk of the music industry! Being a boy ban with cute hot shots for singers, the girls were swooning all over them! While everyone knew the band members by heart, it was rumored back in 2013 that –wait for it- Ryan Gosling was offered to be a part of the group! What? Who knew Ryan was into singing!
Back then, Ryan was in the Mickey Mouse Club and was living with AJ McLean had talked him into joining the group but Ryan declined the offer. People couldn't believe the rumor because no one thought that Ryan was much of a singer, but the rumors are confirmed and are not a hoax!
Would you have enjoyed having Ryan be a part of Backstreet Boys?
And there you have it folks, the rumors you've been dying to hear about!
Machine Gun Kelly and Megan Fox tie the Knot
The world's most admired lovers, most iconic celebrity couples, and wildest grunge babes. They officially tie the knot in a Instagram video. In January 13th they couldn't celebrate their love to each other after showing how much affection to each other in a birthstone diamond ring, accordingly to Webster design. The two pear cut diamonds are interlocking bands together. The two rings estimate a whopping worth of almost half a million dollars. Megan Fox and Machine Gun Kelly, have always astonished the world with their ways to expression of love to each other. Either in grunge appearances, or public appearances, or paying duos to each other. The ring is one of the symbols of love to each other as it knots their birthstone to each other, forming a heart. By machine gun Kelly popping the question in a striped t-shirt similarly to Travis, do you think Pete will do the same. Striking the world with rock n'roll and grunge, this couple had ravished the worried with the stunning appearances they hold on social media, or the public.
Maya Angelou to Shine in the US Quarter
Maya Anglou an icon, Civil Rights activists, American Poet, and Memoirist. She is highly established for her autobiography "I Know Why the Caged Bird Sings", in addition to her efforts with Malcom X, Martin Luther King JR, and African American Rights. She devoted herself to African Americans civil rights, moreover she is known for her quote "You may write me down in history with your bitter, twisted lies. You may trod me in the very dirt, but still, like dust, I'll rise. Does my sassiness upset you?" She is now honored for her iconic and pragmatism in the US Mint American Woman's Quarters Programme. The American public will submit names of figures they admire to be on the coin. One of the highly anticipated figures is Maya Anglou. Maya Angelou will be honored on the quarter with a bird, commemorating her achievements, and poem of "I Know Why the Caged Bird Sings" the image on the coin is inspired by her poetry that she wrote will she had experienced racism. The images compel the symbolism of the way she had lived and the pain she had endured. The coin is a representation to the power of American Women and their role in society.
We are taken Back on a Memory Lane, with Harry Potter's 20th Anniversary
Harry Potter, a novel, film series and most importantly our passion for years. The series of 8 movies, written by JK Rowling, and narrating the adventure of Harry Potter and philosophers stone, to the deathly hallows. As the movie series was produced during 2001, until 2011, for ten years we grew up with the actors and saw them as our friends on the screen. We embarked on the journey of imagination, and went on swirly paths with Hogwarts, defeated Voldemort, and immersed ourselves in the whimsical world of magic. The era of Harry Potter, had left an introspective, and imaginary part in us. Either the cast, or the writer herself, this fantasy still survives within us. Harry Potter, played by Daniel Radcliffe, will be striking back in the screen in the most astonishing comeback. The cast of Harry Potter, Daniel Radcliffe, Emma Watson, and Rupert Grint, will be debuting back at TV, in celebration of the iconic Film Series that was released back in 2001. The 20th anniversary, will get the movie back to live with the characters and cast, in an HBO Max documentary. There is a shot of cast members as they stumble in astonishment amongst the invitations to the reunion. In addition, another scene of the star walking down the Diagon alley to meet the director Chris Columbus for a moment, that routes a feeling of time passing by. In another scene, we could observe Emma Watson having a heart-to-heart conversation with Rupert Grint, at the Gryffindor fire place. The scenes imply a that a long time had passed and that the characters had matured over the ages. All in all, the time had passed and the generation had matured but Harry Potter is a series that is engraved in our hearts and memory, and JK Rowling never fails to amuse our imaginative senses.