4 Celebrity Rumors that Turned Out True
The hardest thing celebrities have to undergo are rumors that are being said about them. In Hollywood, no actor or actress is left unchecked. At the end of the day, rumors can be only rumors and sometimes, they can be quite true. After a little digging and researching, we found some very interesting yet bizarre rumors about your favorite celebrities! Read on for more juicy intel!
Katy Perry carries locks of hair from both Miley Cyrus and Taylor Swift with her:
This is frankly the weirdest rumor you'd hear so far. Katy Perry was rumored to have both Miley Cyrus and T- swift's locks of hair. What? Normally hearing such a rumor would make you cringe, but digging for the real story behind this, we found out that it is not so cringy after all! It is true that Katy has locks of hair from both famous celebrities, but not for doing voodoo or scaring joojoo, but as a sign of sweet friendship! Yeah, you read right. The cute part is that she has both tied into a friendship bow. Awh.
Brad Pitt and Angelina Jolie getting into a relationship during Mr. & Mrs. Smith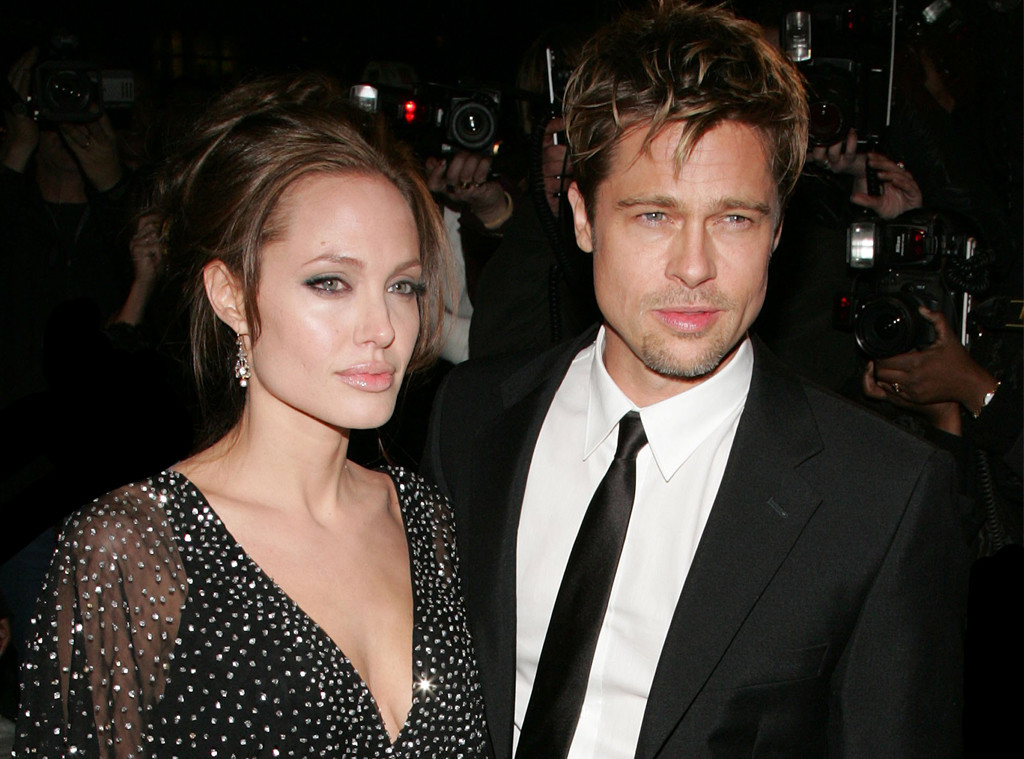 In all of Hollywood, everyone has grown to love both Angelina Jolie and Brad Pitt for their amazing acting roles, kind acts of goodness, and most importantly for being the best power couple! People believe that the struggles both actors have gone through was due to Karma and that was all because of their well known movie Mr & Mr.s Smith.
In 2005 when they were shooting the movie, both lovers were not in a relationship at the time being. In fact Brad Pit was then married to Jennifer Aniston, the loving Friends actress. But throughout shooting for the movie, Brad and Angelina were rumored to have their love rekindled. Rumors were confirmed when Jennifer Anniston had found out about the cheating and dumped Brad Pit leaving everyone in their separate ways.
Beyoncé's pregnancy:
Out of all the surprise celebrity baby bumps, Beyonce's was the funniest! Back in 2010, rumor had it the Queen B was pregnant and might be taking a long vacation from performing. When people heard of that, they were worried that this would be the end of Beyonce. However, Queen B didn't allow that to happen. She returned to the music scene as if nothing ever happened and even performed in MTV Video Music Awards in 2011.
Not only did Beyonce attend and give a hardcore performance, but also on a hilarious note, at then end of her song ,she dropped her mic all of a sudden, ripped open her jacket, and started rubbing her big baby bump revealing she is pregnant but she won't be stopping music!
Ryan Gosling was going to be in the Backstreet Boys: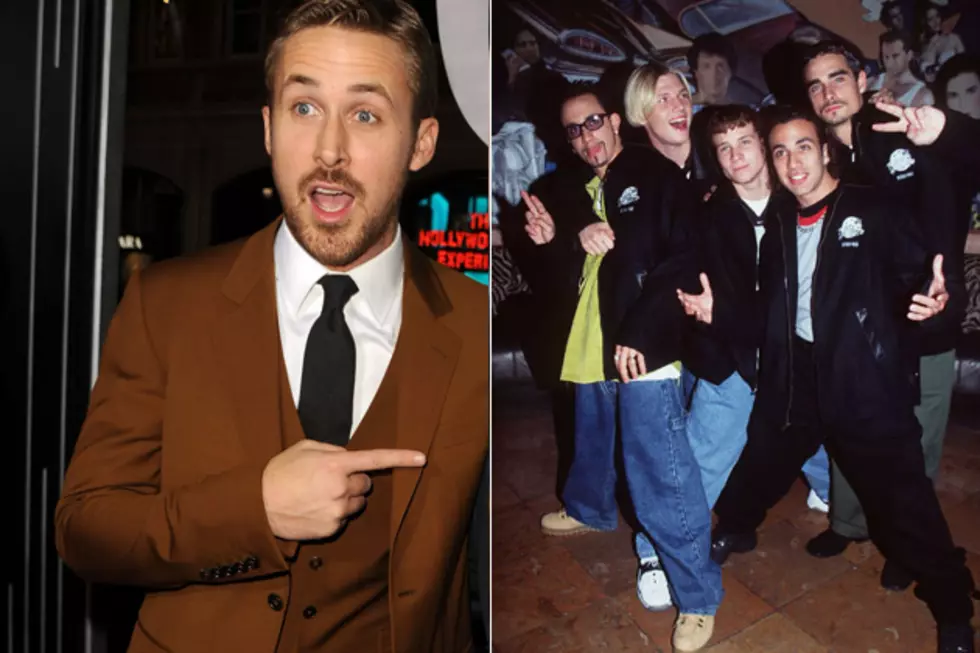 Back in the late 1990s, the Backstreet Boys were the talk of the music industry! Being a boy ban with cute hot shots for singers, the girls were swooning all over them! While everyone knew the band members by heart, it was rumored back in 2013 that –wait for it- Ryan Gosling was offered to be a part of the group! What? Who knew Ryan was into singing!
Back then, Ryan was in the Mickey Mouse Club and was living with AJ McLean had talked him into joining the group but Ryan declined the offer. People couldn't believe the rumor because no one thought that Ryan was much of a singer, but the rumors are confirmed and are not a hoax!
Would you have enjoyed having Ryan be a part of Backstreet Boys?
And there you have it folks, the rumors you've been dying to hear about!
Valentino: Legendary Adel Emam Strikes Again With A Light Comedy Show
Adel Emam is definitely still on top of his game and this Ramadan, the legendary actor is blessing us with another light comedy show which is exactly what we need amidst all the panic we have been through. It's the treat we have all been waiting for!
In the show, Emam plays the role of an international school's owner named Nour Abdel Mageed AKA Valentino, who lives with his strict and somewhat gloomy wife.
Directed by the talented Ramy Emam, the series follows the life of this fun family and the daily struggles of Adel Emam with his wife (Dalal Abdel Aziz), who is also the headmistress of their schools and the boss at home.
The show is also starring the young faces, Huda El Mufti, Amr Wahba, Tarek El Ebiary and Mohamed Kilany. A nice addition to the show as each character has something unique about it that stands out.
Tell us what you think of the show if you're already tuning in and if you aren't, you certainly should! After all, this kind of light family drama is what helps get through the day.
"Valantino" screens exclusively on Watch It, in addition to CBC, DMC and ON TV channels.
Hetet Hekaya: Artists and Filmmakers Come Together to Entertain us In A Creative Way!
This quarantine made us appreciate the power of collaboration and how together can truly achieve greatness. And that's how 'Hetet Hekaya' came to life.
It's a product of dedication and creativity by our favorite filmmakers and artists, who are always looking for ways to keep us entertained.
An initiative aiming purely at entertaining and inspiring people, 'Hetet Hekaya' captures the essence of collaboration through a 30-episode story simply executed to unravel throughout the holy month of Ramadan by our favorite celebrities, artists, writers, content creators and filmmakers.
The story itself revolves around a group of employees working in a hyper market, yet in the middle of this restless job they are looking for an artistic alternative to their mechanic and boring current job, one that might bring them closer or not, but most
important it's a collaborative one.
The first 'Hekaya' is told by the exceptional and 'Hetet Hekaya' enthusiast, Tamer Habib. And everyday a different celebrity will tell us their 'Hekaya'.
The episodes are featuring a long list of celebrities and entertainers including Mohamed Farrag, Riham Abdel Ghafour, Abu, Ahmed Bahaa, Mariam Naoum, Arwa Gouda and Hady El Bagoury to name just a few.
It's also worth mentioning that the initiative is not branded, non sponsored and non profitable. Creators, celebrities and partners are coming together purely to help keep the public entertained.
It's just a result of a number of artists doing what they love the most! Creating art with a message and aim to entertain.
Follow their official Instagram page for all the upcoming episodes you shouldn't miss!
This great initiative is brought to you by Random Content, in partnership with:
-Musiq
-Ginger TM
-The Producers
-Hama Film Productions
-Grasp Studios
-The Carousel World
Ways Celebrities Are Spending their Quarantine
In light of everything that's been going on in Egypt, people have been stuck at home for the time being trying to make use of their time. The Coronavirus has taken a big toll on us Egyptians by basically banning us from doing anything for safety precautions.
Some people are taking the situation lately and still going out while others are respectfully trying to keep calm and safe by staying at home. Staying at home is not a punishment but rather a way to keep everyone safe. What we've known so far about the virus is that it infects people who have a very low immunity system as well as older people.
With that said, it is important to stay at home to ensure the safety of your family, your loved ones, and lastly yourself. You wouldn't want to be the reason someone you care for gets very sick all because you were impatient to wait this out at home.
Which is why, we are proud of the Egyptian celebrities who have been handling matters pretty maturely. Since celebrities and major figures are usually the people we tend to follow, they took it to their liberty to raise major awareness to their followers by telling them why it's crucial to stay at home and follow the rules. Some are even promoting for Resala because they're gathering funds to pay for people who are less fortunate and who are getting affected badly by the coronavirus quarantine.
Not just that, but some people like well known directors have been encouraging people to use their time wisely at home. Some even said that you don't need to do something major or out of the ordinary by becoming a perfect artist in one day or doing anything extravagant, you could just spend your time relaxing or maybe doing nothing, whatever floats your boat.
Tameem Younis
Your favorite comedian spent his time creating something out of absolutely nothing. Now this is by far our favor quarantine post!
Mohamed Mekawy
There you have it, this is Mohamed's way of reminding you not to forget to spray yourself with alcohol. Funniest thing yet is that he did it through the top trending Coronavirus application, TikTok. Spritz spritz!
Hend Sabri
Our one and only Tunisian actress loved by all has done a video telling people how important it is to follow protocols and stay at home in order to keep everyone safe by spending it at home.