4 Celebrity Rumors that Turned Out True
The hardest thing celebrities have to undergo are rumors that are being said about them. In Hollywood, no actor or actress is left unchecked. At the end of the day, rumors can be only rumors and sometimes, they can be quite true. After a little digging and researching, we found some very interesting yet bizarre rumors about your favorite celebrities! Read on for more juicy intel!
Katy Perry carries locks of hair from both Miley Cyrus and Taylor Swift with her:
This is frankly the weirdest rumor you'd hear so far. Katy Perry was rumored to have both Miley Cyrus and T- swift's locks of hair. What? Normally hearing such a rumor would make you cringe, but digging for the real story behind this, we found out that it is not so cringy after all! It is true that Katy has locks of hair from both famous celebrities, but not for doing voodoo or scaring joojoo, but as a sign of sweet friendship! Yeah, you read right. The cute part is that she has both tied into a friendship bow. Awh.
Brad Pitt and Angelina Jolie getting into a relationship during Mr. & Mrs. Smith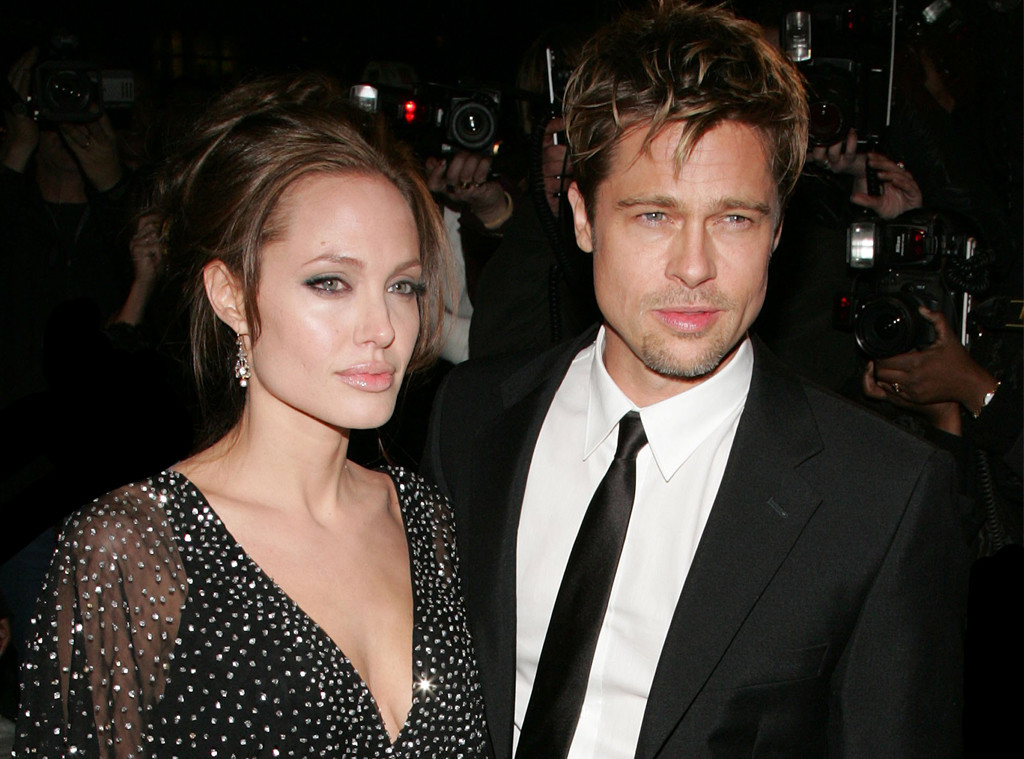 In all of Hollywood, everyone has grown to love both Angelina Jolie and Brad Pitt for their amazing acting roles, kind acts of goodness, and most importantly for being the best power couple! People believe that the struggles both actors have gone through was due to Karma and that was all because of their well known movie Mr & Mr.s Smith.
In 2005 when they were shooting the movie, both lovers were not in a relationship at the time being. In fact Brad Pit was then married to Jennifer Aniston, the loving Friends actress. But throughout shooting for the movie, Brad and Angelina were rumored to have their love rekindled. Rumors were confirmed when Jennifer Anniston had found out about the cheating and dumped Brad Pit leaving everyone in their separate ways.
Beyoncé's pregnancy:
Out of all the surprise celebrity baby bumps, Beyonce's was the funniest! Back in 2010, rumor had it the Queen B was pregnant and might be taking a long vacation from performing. When people heard of that, they were worried that this would be the end of Beyonce. However, Queen B didn't allow that to happen. She returned to the music scene as if nothing ever happened and even performed in MTV Video Music Awards in 2011.
Not only did Beyonce attend and give a hardcore performance, but also on a hilarious note, at then end of her song ,she dropped her mic all of a sudden, ripped open her jacket, and started rubbing her big baby bump revealing she is pregnant but she won't be stopping music!
Ryan Gosling was going to be in the Backstreet Boys: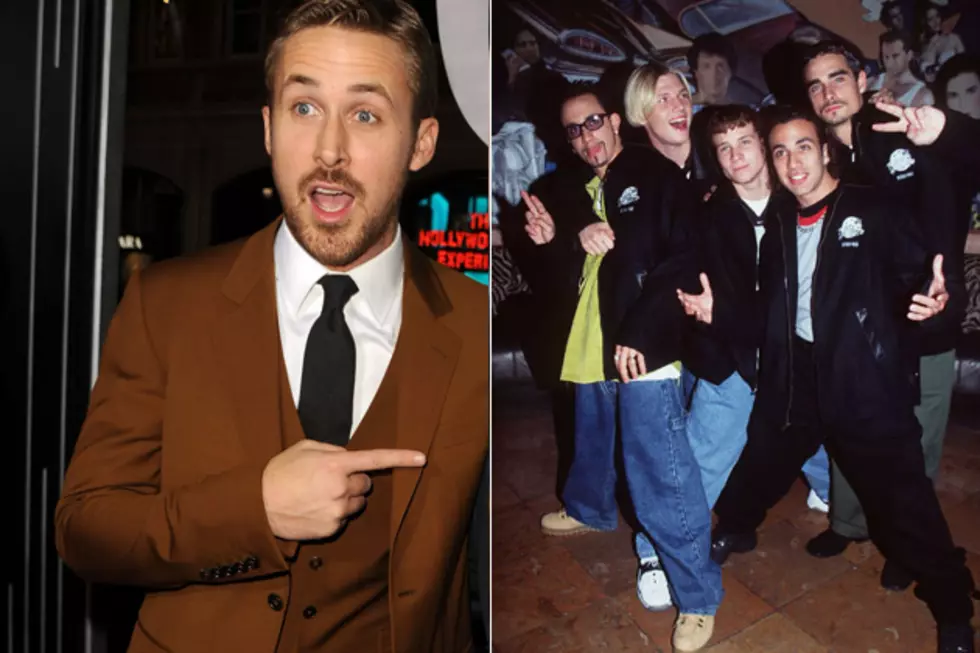 Back in the late 1990s, the Backstreet Boys were the talk of the music industry! Being a boy ban with cute hot shots for singers, the girls were swooning all over them! While everyone knew the band members by heart, it was rumored back in 2013 that –wait for it- Ryan Gosling was offered to be a part of the group! What? Who knew Ryan was into singing!
Back then, Ryan was in the Mickey Mouse Club and was living with AJ McLean had talked him into joining the group but Ryan declined the offer. People couldn't believe the rumor because no one thought that Ryan was much of a singer, but the rumors are confirmed and are not a hoax!
Would you have enjoyed having Ryan be a part of Backstreet Boys?
And there you have it folks, the rumors you've been dying to hear about!
EL KING MOHAMED MOUNIR EL EKHTEYAR 2

A ripple coursed through the hearts of Egyptians as we all watched Al Ekhteyar 2 while the emotionally moving 'Dhalin' by the King Mohamed Mounir played. A piece mourning the brave 'Oasis martyrs' who lost their lives in service to their homeland. Captivating the emotions of millions across the country, capturing their feelings of regret and sorrow and transforming it into a song manifesting the pride and resilience of a nation.
Mounir drew upon the talents of those he knew would be necessary to bring justice to the piece's subject matter. The captivating song that brought the king to tears during the recording, is a product of favorite poet Nasr El Din Nagy, the artist behind the moving lyrics and was composed and arranged by the remarkable Ahmed Farhat.
Delivering a piece that the King intended to remind us of the strength and spirit Egyptians present in the face of adversity. Exemplified by the Egyptian army's heroism in the fight against terrorism. Mounir's words echo the chant within the hearts of all our countrymen, "Glory to the martyrs and long live Egypt.".
@mounirofficial
@thecarouselworld
Mohamed Ramadan Under Fire After Posting A Picture With an Israeli Singer
Mohamed Ramadan sparked controversy and is currently under fire for posting a picture with an Israeli singer, the thing that angered many of his fans and even though the singer and actor deleted the photo shortly after, he's still under attack.
According to Ramadan, he didn't know the nationality of the person and he says that normally he doesn't ask each and every person who asks to take a picture with him about his nationality.
However, social media people shared videos of the party that Ramadan was at and they're saying that it included many Israelis and that one of Israel's popular songs was played during the party.
The singer and actor Mohamed Ramadan responded today to all fans saying that he normally doesn't ask people about their nationality and that he is 100% pro the Palestinian case, attached with his tweet was a video of him with a Palestinian.
مابسألش عن بلد اللي بيتصور إلا لو هو لوحده قال وده ڤيديو في نفس الوقت ونفس المكان مع شاب فلسطيني!! وبوجه فيه تحية للشعب الفلسطيني الشقيق !! تجاهل البعض لهذا الڤيديو يأكد ان القصد ليس القضية الفلسطينية ولكن قضيتهم الحقيقية هي المحاولة ال١٠٠٠ لإيقاف نجاحيوشعبيتي #ثقه_في_الله_نجاح pic.twitter.com/UxMniEwXcq

— Mohamed Ramadan (@Mohamed_Ramadan) November 22, 2020
The head of the Egyptian Acting Syndicate, Ashraf Zaki, confirmed during his phone call with an Egyptian TV program, that he communicated with Muhammad Ramadan, and the latter denied his knowledge of the Israeli artist, saying: "I swear to God I didn't know who he was, I was in an Arab country and took this picture."
What do you think? Are you with or against the action of Mohamed Ramadan?
Tamer Hosny and Bassma Boussel Are Splitting Up and Drama Followed Them on Social Media!
After eight years of marriage, superstar Tamer Hosny and Morrocan star Bassma Boussel filed for a divorce, the news that shortly went viral.
Boussel posted on her official Instagram, a story expressing how upset she is at fans, who keep sharing photos of her and Tamer Hosny. She urges her fans to stop sending footage or tagging her and consider her feelings.
Later on, she added that they're already in the process that follows their separation and are on the final regulations of divorce. She didn't keep that story for long though and deleted it shortly afterwards.
The news of their divorce has gone viral in a short time, even though Boussel didn't keep the story for long. It's currently one of the widely discussed topics, and the couple are urging people to respect their privacy.
We wish them both the best and for god to grant them peace.