30 Things You Learn Before You Turn 30
30 things you learn before your 30
To put yourself first
You prefer having 3-4 real friends better than numerous fake ones
Partying is not happiness
Trust your gut
Never say too much to your work mates
There is no fairytales in real life
The more connections the more side talks you will get
Travelling is your therapy
Visiting a therapist is a routine
No one and nothing will stay forever
Everything can be changed in a blink of an eye
Even your shadow leaves you in the dark
The more you achieve the more you will get fake people around you
Money can buy temporary happiness
Your childhood dreams are not your dreams anymore
The fancy life on Instgram is fake
You wish to live on an island with your loved ones
Karma works 24/7 in your life
Accept people as they are
Shopping is better than crying over things
You learn to live & let live
Love needs courage
Everyone is fighting his/her own battle
Giving is gaining
Sometimes it is better to stay silent
Learn to let go
Having a movie night at home is better than going out
Laugh as long as you can
Take a lot of pictures because memories last more than people
MR. & MRS. Perfect don't exist
Everything You Want to Know About What's Airing :Ramadan 2020
Every year, we're curious and quite excited for Ramadan. We get out our Ramadan decorations, lanterns, and are even excited about the cool dishes we could cook. On the other hand, the thing we enjoy the most on top of all are the Ramadan TV shows and movies. Every year, Egyptian cinema is getting stronger and better than before. There are so many talented growing actors and actresses on the rise! Which is why we bring to you all the TV shows that will be airing in Ramadan 2020. Read on to find out who'll be the star of what show! From old infamous stars whom we love and adore to old Egyptian idols, we have the full scoop listed below!
"Valentino"
Each year, Adel Emam graces us with his appearance in Ramadan's TV show Valentino. Last year, Adel's appearance was in a drama TV Series, this time he promises to show a great role in Valentino, a comedy we are yet to know about!
That smile though!
"Al Fatwa" 
Brother of Asser Galal, Yasser Galal, is to play the main role in Al Fatwa that is to be aired this Ramadan. Shooting for this TV series has already commenced and we all can't wait to see what's in store this year! Of course, the genre of this TV series is drama, which is a good thing so as to leave us on the edge of our seats! Dalia Al Beheri will be starring alongside Yasser this year, will they make a great duo? Let's wait and see!
"El Prince"
Number 1 is to appear in a TV show called El Prince and is said to be the main character in this show. Let's see if Mohamad Ramadan would make a strong appearance this year! Yes Ramadan was too busy last year making music, but apparently he's making time for acting! Is he better off being an actor or singer? Let us know in the comments!
"B 100 Wesh" 
Nelly Karim, the star actress and prima ballerina, is said to be playing an important role in the drama TV show  "B 100 Wesh". Film critics are claiming that the TV series has a powerful plot behind it. How excited are you?
"El Nasabeen"
Not only is Nelly Karim appearing in B 100 Wesh, but she is also playing a lead role in El Nasabeen this ramadan. Nelly is loved for her beautiful roles, which is why it's exciting to be seeing her in two different TV series this Ramadan! This TV show is considered part of the drama genre, can't be too surprised because Nelly definitely is an outstanding actress and truly fits in dramatic roles!
"Leabet el Nasyan"
It is said that Amr Diab's wife, Dina Sherbiny, will be making a big appearance in this year's Drama TV show. It's pretty cool that both Amr and Dina are an artistic couple, him being one of the top 5 favorite artists in Egypt and her being an outstanding actress!
"Leh Neheb Tany"
Yasmin Abdelaziz was always known for her hilarious roles in the Egyptian cinema, but she's gone off the grid for the past few years after having broken up with Amr Diab. Which is why, we're excited to see her star in Leh Neheb Tany costarring Karim Fahmy in this romantic TV show! Has she still got the skills to make us laugh? Lets wait and see!
 "Al Nahat"
One of our favorite roles that was played by talented actor Basel Khayat was his major role in Talateen Youm, and ever since that TV show, people were left baffled! Which is why we're super excited to see what he's got in store for us in this year's Ramadan thriller! We're positive he'll get us hooked on the TV show like he always does!
"Aswad Fateh"
Haifa Wehbe is playing a lead role in Aswad Fateh, a thriller that shows something promising. We truly admire people who can not only act, but also sing as well! Let's see which she's better at!
"Dahab Eira"
After making a grand entrance at this years Oscars that took place in LA, we don't think Youssra will be able to top off anything after that! I mean, did you see her dress? Gorgeous! We are excited to see her appear in a comedy show this Ramadan. We need a good laugh, and we're positive Youssra is up for the task!
"Takatoa Toroq"
Our absolute favorite role of Mona Zaki was when she starred alongside infamous Ahmed el Sakka in Taymour & Shafika. They were in complete sync and make a fantastic duo! Which is why we can't wait to see her this Ramadan playing in a romance genre yet again! Takatoa Toruq won't just be starring Mona Zaki, but also other cool actors such as Mohamad Farrag, Mohamad Mamdouh, Amina Khalil and Sayed Ragab! What an intriguing mixture of actors!
And there you have it folks, the top 11 TV shows that we are promised to watch this Ramadan, but of course there's more than what was mentioned above! What TV shows are you looking forward to this Ramadan?
Ways to being the Ultimate Tourist
As a tourist living in Egypt or even simply visiting, it is important to bear in mind that anything you do or say will be used against in one way or another. We think to ourselves what's the harm in over doing things when they wont understand one bit of what's going on! I mean, they most probably have the money anyways, dont they?
"Give Me the Money!"
We all have this thought in our minds while dealing with tohrists. For some reason, we always pin point the fact that they have more powerful currencies than we do thus showing a difference which makes them have more money than we do. Which is, for some reason the first thing a man of a store thinks of when he sees a foreigner is a classic Jerry Maguire moment saying give me the money! We basically think they have much more money so they constantly reconsider more way to obtain cash
"Sorry, No change"
I bet you have all learned by now that Egyptians are always low on change for some bizarre reason and are hopeful on misleading you into keeping the change for themselves! US citizens are know to wader Egypt with dollars in their pocket. Which is why they know that is if you they took the change, it wont really matter bevause they have more where that came from
"The pst pst Epidemic"
When born, we are all assigned a specific name or even color for all we care. For some ironic reason, Egyptians really dont care about the names. In fact  they probably consider half the female population as cats. Why you might ask? As a tourist, it is important to know that people dont care about names, all they're good at is calling to each other as if they're wild cats. Pst pst!
 "Exaggerate as bait"
In egypt, we have all you could ask for with a wide price range leaveing tourists better room to enjoy their stay. But when an ordinary male working with horses tells you you're going to pay 200$ or more for riding a horse in extremely short distances. As native egyptians, we know that this is a scam and that riding a horse would never be this expensive, especially since the horses arent made out of gold
In this case, if asked about why the ride was expensive, they'd make up the most ridiculous reasons to try to convince you. Thei excuse may be that because its winter, the soils are magical and will guarantee you a new experience! Hahahah, what a scam! You see the funniest things happening in Egypt when it comes to tourists co sidering roaming egypt. They tend to be abused and misused in the funniest ways which is why we bring to you the ultimate guide to understanding how Egyptians take things up a notch!  What do you think we shiuld teach foreigners about living in egypt?
Not Your Ordinary Valentines Day Food!
It's the time of the year where love is in the air and gifts are being exchanged! A cooler more sentimental way you and your lover can spend valentines day is by spending your day in doors and cooking valentines day themed food and deserts! You don't even have to surprise each other, you can book spend intimate time by cooking a romantic meal together!
Not Your Ordinary Pizza!
Pizza is the tastiest and easiest food you can cook! Why not spice it up a little by baking a heart shaped pizza! It's delicious and is based on a valentines theme! Open up a bottle of wine and enjoy a romantic day in with your partner.
Valentine Cake Pops
There's nothing tastier than cake pops dazzled in heart sharped sprinkles to either have for dessert with your hubby or to even snack on the entire day! They're super easy to make and even fun in the baking process!
Not your Ordinary Breakfast!
We all have a craving for pancakes and all of the cool flavors, sprinkles, and toppings you can add to it! Why not wake up early and surprise your darling in bed with beautifully decorated heart shaped pancakes with the topping of their choice? This is a great way to kick start your valentines day morning! It won't take time and the ingredients are also very affordable. Get creative!
Not Your Ordinary Brownies
Brownies are a persons best friend and is rare for people to dislike. Why not turn up the music and enjoy baking heart shaped brownies with your lover?It doesn't matter what flavors or toppings you could use, all that matters is that your spending some quality time with the person you love. This tasty desert also has affordable ingredients so don't you worry about the cash!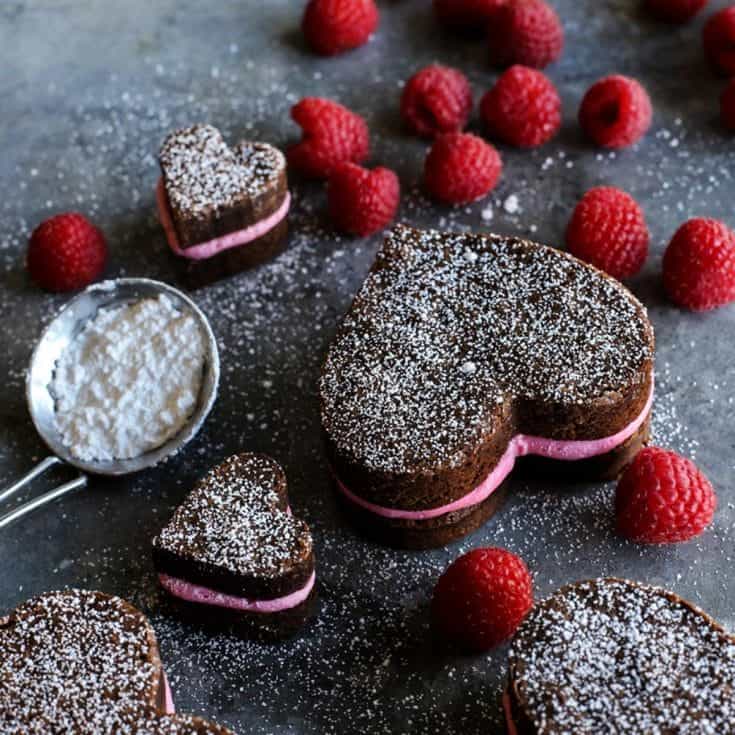 Not Your Ordinary Smoothie Bowls!
Smoothie bowls are tasty ways of getting your daily healthy intake by adding all the fruits, vegetable, and seeds you desire! But this year, take valentines day to a whole new level by making your hubby a delicious smoothie bowl by using ordinary ingredients, all you have to do is find a heart shaped bowl and even add the toppings and fruits in a heart shape!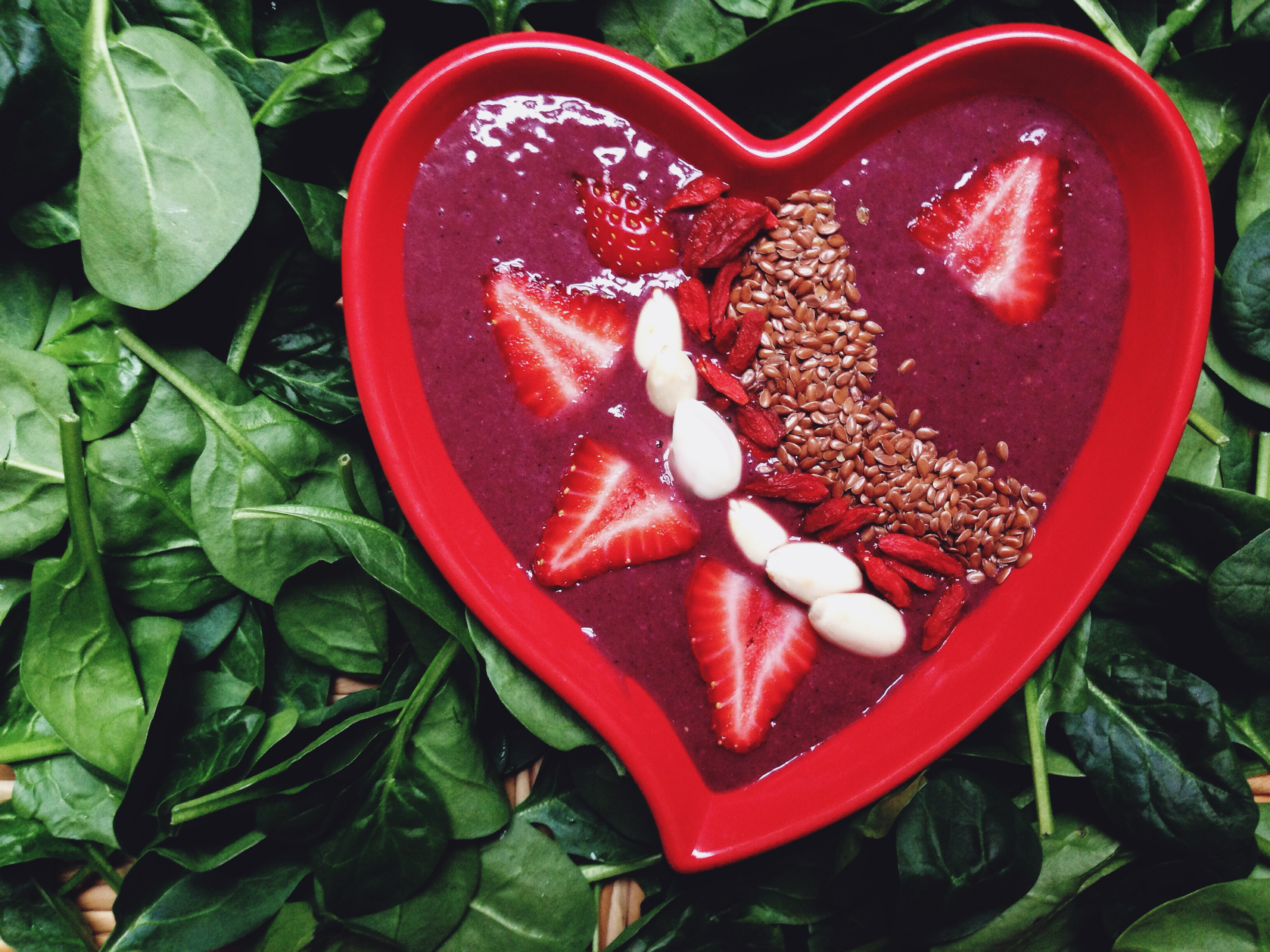 At the end of the day, it doesn't matter what you do for valentines day or how pretty it looks, the thought itself counts! The things mentioned above doesn't have to be done at how. You could take things to a whole new level by scouting for cool places you two could have a picnic in and cook/bake all of the above, put them in your picnic basket and hit the road! Have a tasty valentines!