10 Weirdest Asian Beauty Products You Need To Checkout ASAP!
I don't know if you know this, but with each passing day; Asian beauty products keep going more viral and viral that even celebrities have taken up to it! However, amongst those products, there are some really crazy ones that will most definitely bring out the skeptic in you.
1. Bigan Beauty Face Expander
This is a cheek training product that claims to tighten your skin and prevent it from sagging. The "muzzle" thing is made from silicon, so that it won't hurt your face, not so sure about that. This product promises firmer, younger looking skin. P.S. It's probably a bad idea to buy anything that has the words "Face Expander" on it.
2. Besolbo – Royal Salmon Egg Return Cream
I know this looks ideal for sushi lovers and I very much believe that if I actually did get my hands on one of those little containers, I would definitely test their edibility. However, what we didn't know is that apparently, salmon eggs can help fix a lot of skin problems, including: acne, roughness and dark spots. The product promises to keep your skin hydrated and moisturized. It also promises to regulate nutrition production in order to further improve your skin condition in general. But the real question is: Will you eat them or use them on your face, son?
3. Bubble Masks

Yes, this is the same skincare mask that you've been seeing on your instagram for some time now! Bubble masks are the latest beauty trend that Korea has graced us with. It's safe to say that these masks have totally gone viral! Apparently the mask is a really good pore cleaning product. The reason why it bubbles up that way is that the ingredients of your mask react with the oxygen in your skin to really penetrate that skin of yours and give it a proper cleanse. But anyway, I'm pretty sure everyone's using it because it's a damn trend and it makes you look like Dumbo.
4. Holika Holika – Pig Collagen Jelly Gel Mask

No. Nope. There's no way in hell this pig jell-o thing is touching my face. This mask is made from pig skin. oink oink. Apparently, though, pig collagen is a lot like human collagen, in that it can really really keep your skin super healthy. It keeps your skin tight, hydrated and gets rid of fine lines, leaving you with soft and luminous skin.
5. Eyebrow Tint
Pretty positive that this is a really bad idea that will leave me looking like Beetlejuice's girlfriend. I mean, yeah, this obviously lasts longer than normal eyebrow pencils, gels and pomades but, still, I'd go for the classic way of filling my brows in. And I don't know about you, but the above photo isn't at all encouraging either. Those eyebrows look orange, mate. they're effing orange.
6. Enprani – Dear by Fondant Cheese Foundation
Nope, you ain't dreamin', kid. This face foundation is, indeed, made of CHEESE. And not just that, Enprani also make cheese compact powders and cheese face cream (melted cheese and Bounce cheese). This cheese foundation is SPF 30. The makers of the product state "Rich nutrition cheese ingredients provide moisture, blemish free coverage of the skin". I am addicted to cheese, man but I wouldn't waste it on my face.
7. Etude House – Cherry Lip Gel Patch

And yet another instagram trend that went so viral, Emma Stone herself posted a photo in her collagen lip patch while getting ready for the Golden Globes. This cute as hell lip mask promises to give you lips just like those of K-pop and K-drama stars. The product promises to diminish your dead skin cells and generate new healthy ones. The patch promises to fix your chapped lips using its cherry extracts to keep your lips soft and pink. It also leaves a layer of soft moisture film on your lips to protect it from damage.
8. Face Waver Exercise Mask
While this mask definitely looks like something out of 1974's The Texas Chainsaw Massacre, it promises to stretch your face so hard, your wrinkles will vanish. The mask supposedly works on tightening your skin and strengthening your facial muscles, resulting in a younger looking you.
9. RIRe Lip Powders

Those lip powders turn into liquid once you set them on their lips. The product aims to keep your lips hydrated and moisturized all day while giving your lips just the amount of color tint it needs. I would try this one only because I think that the concept is so cool!
10. Skin Food Gold Caviar Toner

I already feel fancy AF just looking at it! This product contains gold flakes and Russian Caviar that both promise to nourish and moisturize your skin to the max. I would most deff use this! How fun would it be to apply gold particles to my skin like an insanely rich fortune heiress??? I'll take one!
Ways You Could Add Rose Water to Your Self Care Day
Rose Water has been a secret recipe for women for the past decades in ancient cultures. Which is why, we stress on the importance of using as well as incorporating Rose water into your day to day lives. Here are some cool things you could use Rose Water for.
Toner
Rose Water is a great alternative for toners that tend to be extremely harsh by using alcohol and chemicals on your skin. Not only does it soothe the skin, but it is also effective due to its anti-bacterial and anti-inflammatory components. It helps tone out your skin palette as well as moisturizes it. For those of you suffering from big pores, Rose Water is the solution for you.
Make Up Remover
Rather than invest your money on expensive make up wipes, Rose Water is always the best option to get that gunk off your face. All you'll need is coconut oil as a side component, mix and blend properly, then voila! You'll get your make up off very easily and it'll clean your pores as well as get out all the left over minuscule make up traces on your face.
 Add to Hair Products
Rose Water is ideal to maintain hair goals. It's extremely beneficial for your hair and stabilizes your hair's pH balance by repairing damaged porosity. Since it's an anti-inflammatory, it calms down the hair follicles and also reduces itchiness and dandruff! Combo! Get a container, add rose water as well as essential oils and spritz moisture into your hair whenever you feel it getting dry!
Bubble Bath
Since Rose Water is anti-inflammatory, it's super healthy for your skin because it keeps it supple and gives it all the health benefits you need. Draw a bath and add rose water into it. To spike it up a notch, add rose essential oil or whichever you prefer and add rose quartz into the bath for a full pampering session! If it's that time of the month, there's nothing better than a Rose Water bath to soothe your pain and allow you to relax.
Aromatherapy Benefits
Rose water is rich in many things which is why it's important to use it every day. Not only could you do DIY's with it, but you could also use it for therapeutic reasons. Aroma therapy is a powerful way to meditate and get your thoughts straight. Purchase an affordable diffuser and start diffusing rose, it'll relax and soothe you instantly as soon as you get a whiff of it.
Drink It!
Trying to detox your body on the inside? How about adding a few drops of rose water into your water dispenser or even adding it to your water bottle, it's delicious for your taste buds and very healthy for your overall digestion. Add it to drinks and even food if you'd like, get creative!
We promise if you start by gradually incorporating rose water into your day to day life, you will definitely see a change. Yes, it's not an instant visible change, it does take time to see results but that show's that consistency is very important. If you remain consistent, you will sure begin to see changes and you'll start feeling better and healthier altogether!
Click on the video below for a guide to how you should be using Rose Water to get the full beautifying effects!
Must Know Coconut Beauty Hacks
Coconut has been known to be a girl's best friend for all its beneficial reasons! Not only could you use it for cooking, but you could also use it for several beauty hacks! You'll be thanking us by the end of the article because once you start incorporating it to your day to day life, especially in winter, you'll see instant changes!
DIY Deodorant
You read right! Coconut is amazing to add into deodorants, especially DIY ones. Coconut helps in keeping things moisturized and avoid getting irritation in the armpits, specifically after shaving! You could either only use coconut oil if you're looking for a deodorant without odor or could add your favorite essential oil to spike it up a bit! Options for fresh scents are lavender and maybe even lemon! Yumm! All you need for making your home made deodorant is coconut oil (Organic or oil), 2 table spoons of corn starch, 1 tablespoon of baking soda, and the essential oil of your choice!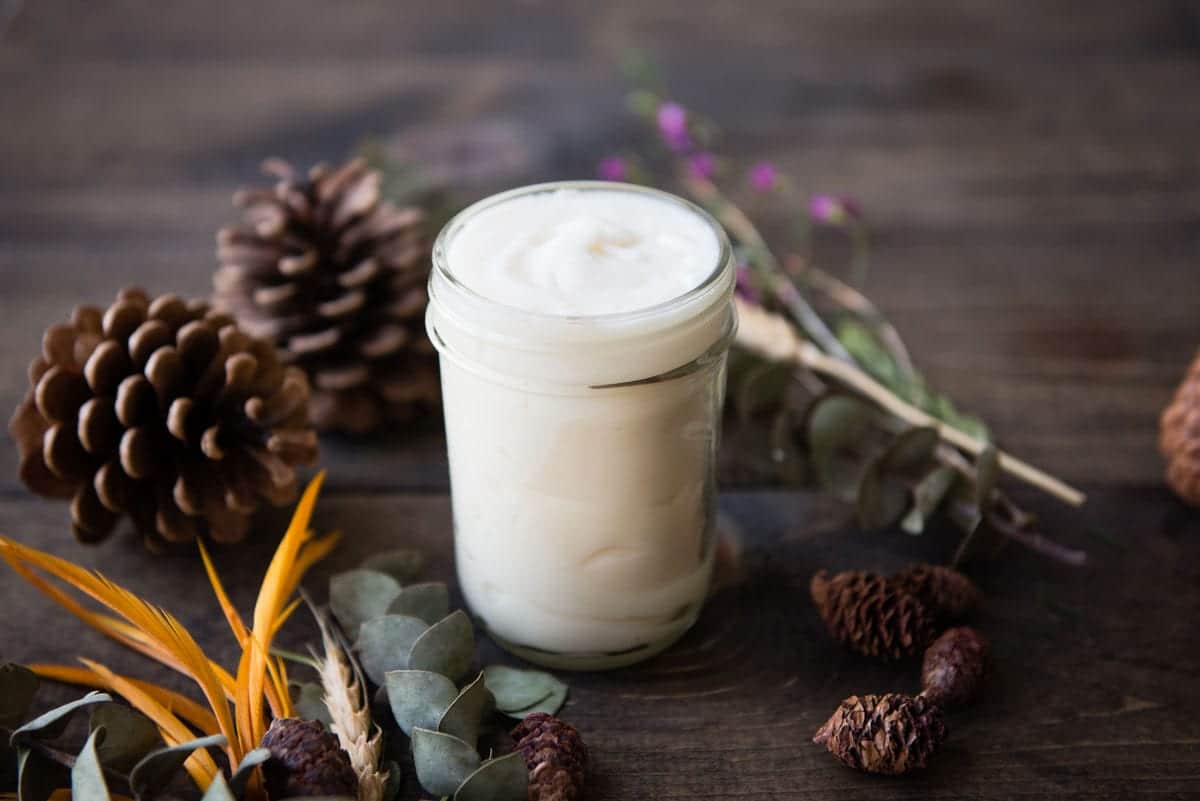 Nails
As women, our skin tends to get super dry and ends up cracking in winter. On normal days, you might tend to use soap detergent for washing the dishes a lot too. Which is why, you are in deep need of keeping your hands and cuticles especially moisturized! Massage your hands at least two times a day with organic or non organic coconut, it helps eliminate dryness and also is a great way of strengthening and growing your nails as well!
Hair Masks
You have no idea how coconut does wonders for hair, especially long dry hair! Do it yourself and add coconut in your hair masks however you please! I promise you're hair will be super silky and especially healthy. For better results, mi the fantastic hair duo, castor oil and coconut oil. Castor oil is known for helping the hair grow, but due to its thickness, it's best if both coconut and castor are mixed. Let your hair mask seep in for as long as you want then wash and go on with your usual shower routine!
Oil Pulling
The best way you could and should be using coconut oil is for oil pulling. Oil pulling is the act of putting a spoonful of coconut oil and then swishing it in your mouth for about 15mins or less for at least twice a day. It's super important because it helps kill bacteria and germs in your mouth, great for overall oral health, breath, and most importantly if used consistently, will help whiten your teeth!
Say No to Shaving Cream
Rather than spend a ton of cash each month on shaving cream, go for a better alternative! Coconut oil is extremely moisturizing which is why if you're shaving, prompt for coconut oil. Organic coconut oil especially will get the job done! It's cheaper, easy to attain, and super healthy for the skin!
Make up Remover
Personally, I prefer using coconut oil as a make up remover rather than super expensive make up wipes. For one, it's my go to because coconut oil is super nutritious for the face, especially after a harsh day of having make up on your face! Make up remover is too expensive, which is why a cheaper, healthier, and easier alternative is coconut oil! Some people aren't fond of putting coconut oil on the face because it supposedly blocks pores, while its quite the opposite, coconut is the least thick oil out there which is why its super safe for the face. All you need to do is cleanse thoroughly afterwards for clean pores!
Lip Moisturizer
Our lips are the least part of the body that we tend to take care of. Even if they're not burning or itching you from dehydration and dryness, it's an essential part of a girls routine! Moisturize your lips as much as you can, especially in harsh extreme weathers, whether it be summer or winter. You could use coconut oil as the best go to lip moisturizer! If you're looking for a scent, feel free to add essential oil such as mint, rose, or lemon even!
And there you have it, here are your cool healthy budget free alternatives for using coconut oil! All you have to do is purchase it once and voila, use as you please for basically anything! Coconut truly is a girl's best friend, which is why it's super important to have it within reach or even in your bag! Try these cool hacks and let us know, do you enjoy having coconut oil as your go-to?
Click on the video below to find out the cool ways you could use Rose water in your daily lives!
Ashley Tisdale's Dairy Free Diet for Clearer Skin
Ever wanted to know the secret to looking fabulously young forever? Well, we bring to you Ashley Tisdale's go to remedies for skin care, and how sticking to these dietary restrictions will definitely change your face forever!
Ashley has been struggling with skin acne and blemishes for most of her life. Which is why, she claims that by changing up your diet, your skin will be looking flawless! She's tried everything, from changing up her skin care routine to trying out top notch products, but nothing ever really changed.
High-school Musical star has been dairy free for 5 years now and she swears that ever since, her skin has changed completely! Does cutting out dairy from your diet really help your skin from involuntary acne? Read on for more details!
Ashley explains how cutting out certain food from your diet is a bit tricky at first, especially if you're a huge fan of dairy products! But, once you give yourself the chance to truly change your habits, you will see extraordinary changes!
"No dairy is everything for skin," Ashley commented on social media. "My skin did a full 180 when I went dairy free!" Try it out and you just wait and see!
When asked about how she's capable of excluding cheese from her diet, she states that that's one of the hardest dairy products she's had to cut off, because pizza is her favorite food and she's been looking for better alternatives to her skin.
Ashley tells her fans that this is a hard decision to make, but once you feel your skin changing for the better, there's no way you won't want to go dairy free! She also says that as a whole, a dairy free diet is healthier not only for your face, but for your gut and overall health!
One of Ashley's favorite go to dairy smoothie is almond milk topped with honey, peanut butter, vega chocolate protein powder and cinnamon! Yum-mie! This is her go to daily smoothie, give it a try, you vegan lover would definitely enjoy it!
Ashley stresses on how important skin care and health is to her. I mean, that's the most important duo for girls! A tip from her to you, try to give this dairy free diet a try, and you'll definitely begin seeing an instant change!